Overdose deaths may be on the decline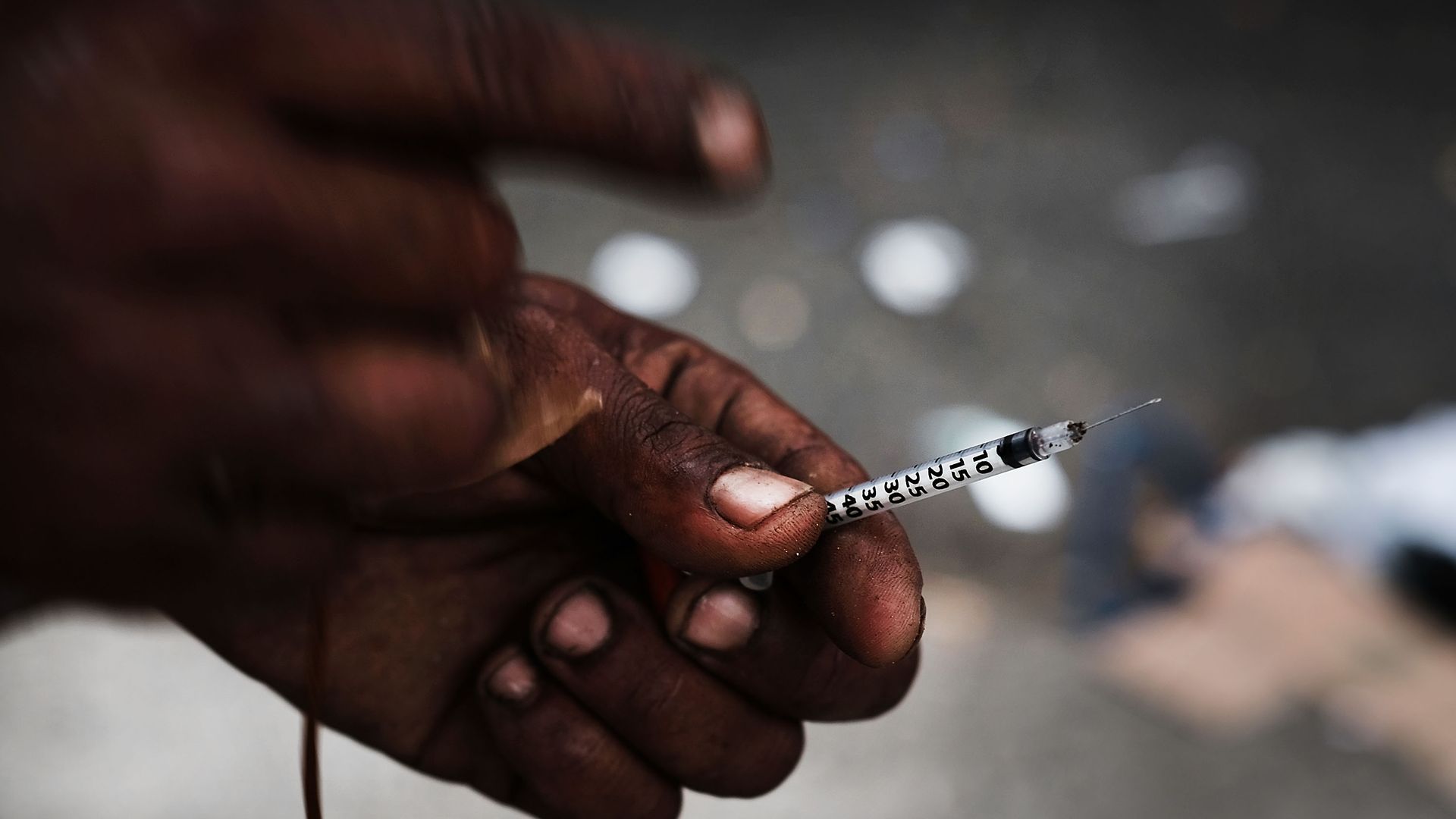 For the first time in decades, the number of overdose deaths in the U.S. may finally be falling, the Wall Street Journal reports, citing provisional government data.
Why it matters: That would be a strong and promising sign that the current addiction epidemic — fueled by prescription opioids, heroin and illegal fentanyl — has at least stopped getting worse.
Yes, but: This progress is tenuous, and one year will not make up for the 30-year rise in overdose deaths. While life-saving drugs to reverse the immediate effects of an overdose have become much more widely available, access to longer-term addiction treatment is still wanting. One other grim explanation, the Journal notes, "is that some of the most vulnerable people have already been killed."
Go deeper: The hot spots of the opioid epidemic
Go deeper