Boeing CEO says company is in talks to reimburse airlines after 737 MAX grounding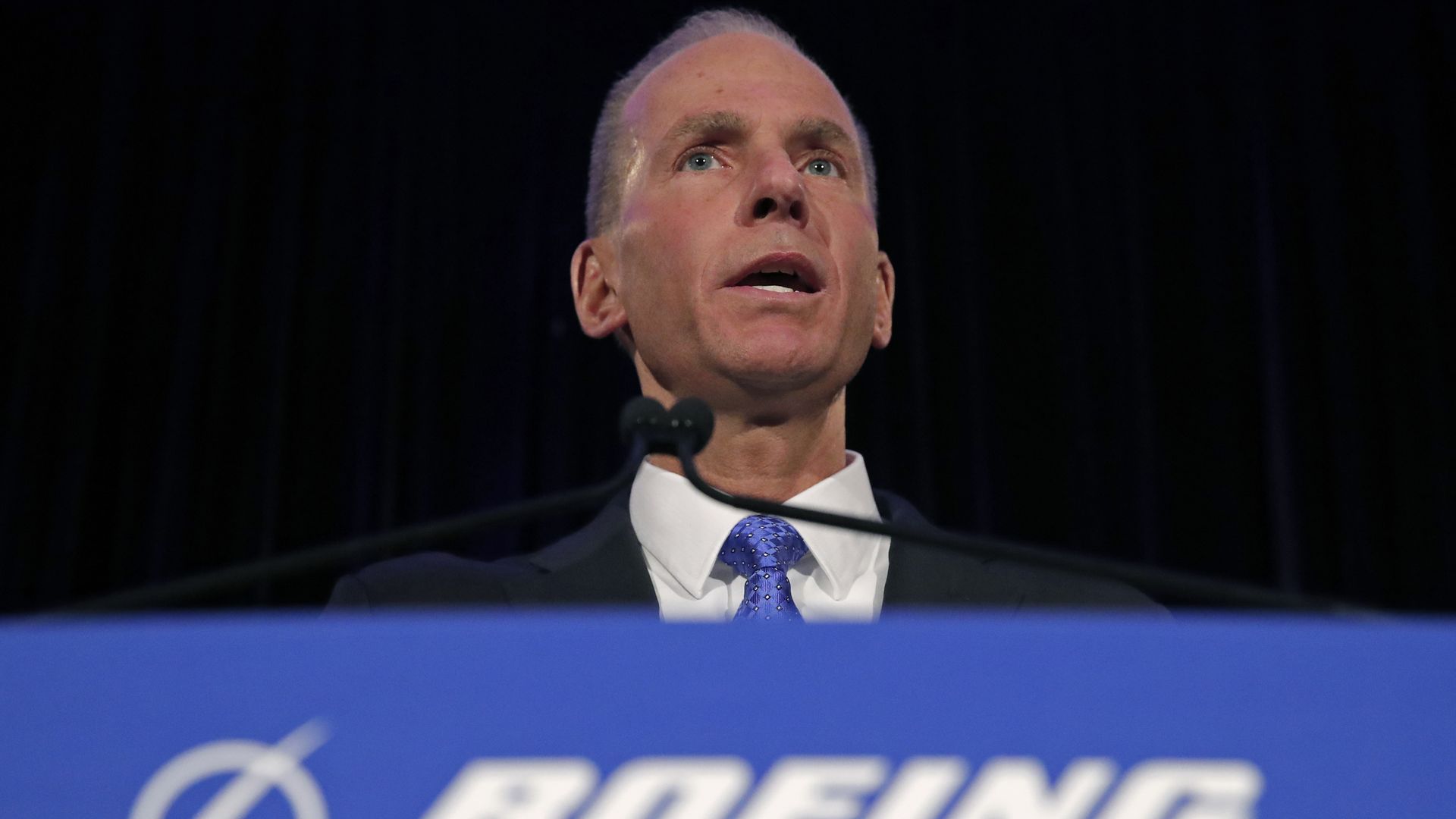 Boeing CEO Dennis Muilenburg said the aircraft maker is having "ongoing conversations" with its airline customers about possible reimbursements following the grounding of its 737 MAX during an interview with Axios' Mike Allen at the Aspen Ideas Festival on Wednesday.
The big picture: The 737 MAX was grounded worldwide after crashes in Indonesia and Ethiopia killed 346 people, highlighting concerns about its automated MCAS software system — which pushes a plane's nose down if a stall is detected and played a suspected role in both incidents — and the FAA certification and pilot training surrounding it.
Muilenburg said that some of the reimbursement conversations were about the "financial impact" of the 737 MAX's grounding, but others were about future aircraft delivery and increasing services and training.
Our thought bubble, from Axios' Andrew Freedman: In the past, such payments have totaled in the millions for airlines, but there's no precedent for such a large grounding of a brand new plane.
More details from the sit-down with Muilenburg:
He said that the company would seek to expand its training initiatives for its airline customers in the future following the issues with the 737 MAX.
He refused to acknowledge that MCAS was a specific "red flag" during the 737 MAX's six-year development and certification process. "What we've learned from both of these accidents is there were a number of factors involved — and we have to look at that holistically. There are clearly some things we can improve on the airplane, and we're making those improvements."
He added that the 737 MAX is still on track to be cleared to return to the skies by the end of this summer, saying that the aircraft is in the midst of the recertification process with the FAA and other worldwide regulators. However, he cautioned that it could be months until the entire worldwide fleet returns to the air.
Go deeper: Everything you need to know about the Boeing 737 MAX crashes
Go deeper