San Francisco is first U.S. city to ban e-cigarettes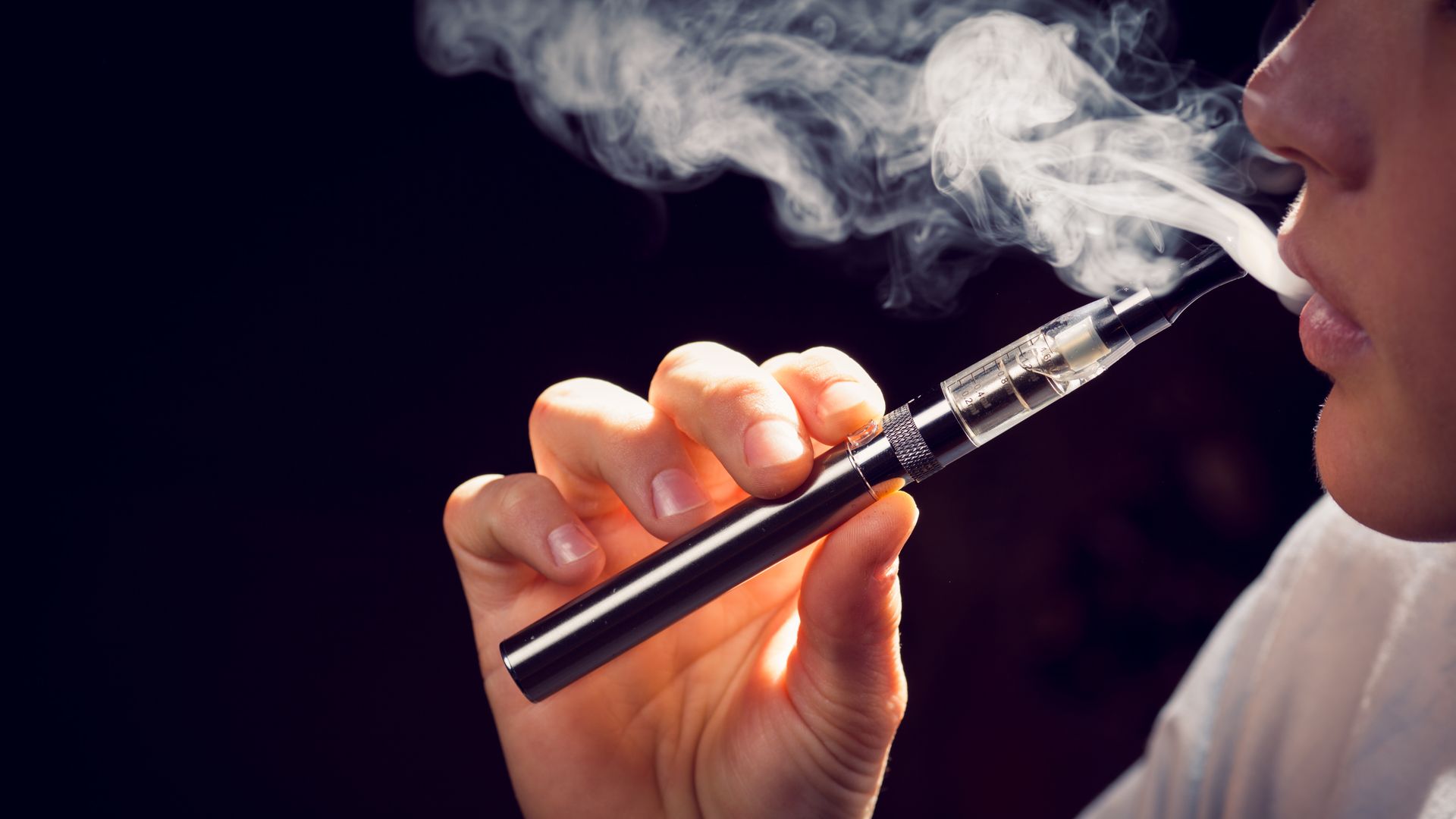 San Francisco banned e-cigarettes on Tuesday, citing a "growing health epidemic of youth vaping."
The big picture: San Francisco is now the first major U.S. city to ban e-cigarettes, NBC reports. Juul, which is headquartered in San Francisco, tried to crack down on youth vaping in 2018, but this didn't prevent the FDA from stepping in to start to address the problem.
Details: The city's ban will restrict "the sale, manufacture, and distribution of tobacco products — including electronic cigarettes," according to the new health code ordinance.
The ban also "prohibits the sale and distribution of flavored tobacco products and electronic cigarettes that require, but have not received, an FDA order approving their marketing."
Flashback: In an effort to reduce youth vaping, the FDA released its formal proposal to restrict the sale of flavored tobacco products in March.
A Juul Labs spokesperson said in a statement:
"This full prohibition will drive former adult smokers who successfully switched to vapor products back to deadly cigarettes, deny the opportunity to switch for current adult smokers, and create a thriving black market instead of addressing the actual causes of underage access and use. We have already taken the most aggressive actions in the industry to keep our products out of the hands of those underage and are taking steps to do more. 
We will continue to work with local policymakers, small businesses, community leaders and adult smokers who have switched to vapor products to enact stronger regulation and enforcement rather than complete prohibition, because this will primarily drive adult smokers back to cigarettes, which remain untouched by this legislation, even though they kill 40,000 Californians every year."
Go deeper: Tobacco use is soaring among U.S. kids, driven by e-cigarettes
Editor's note: This story was corrected to show the ban largely affects flavored tobacco products and e-cigarettes that require, but have not received, an FDA order approving their marketing (not that the ban would affect all tobacco products).
Go deeper