White House threatens to veto House Democrats' southern border bill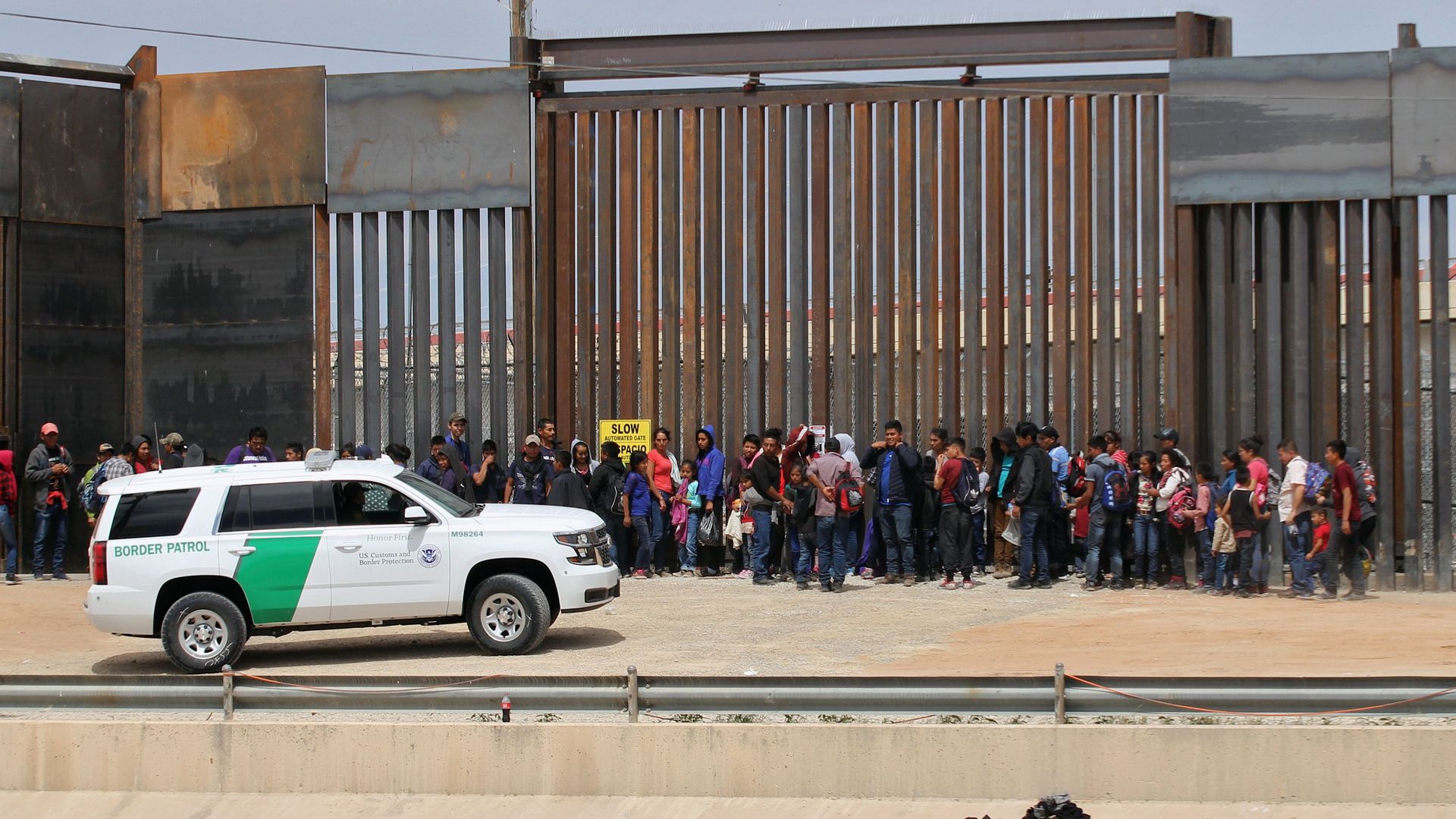 The White House threatened Monday night to veto House Democrats' bill on meeting the Trump Administration's requested $4.5 billion emergency border funding package.
"By opposing detention beds — where illegal migrants are placed pending their removal — Democrat lawmakers are declaring their belief that illegal immigrants, including those who skip court hearings or commit additional crimes, should be allowed to remain in our country indefinitely."
— White House statement
Details: House Democrats met Monday night to discuss their bill, H.R. 3401, which would require the Trump administration to use funds that Congress has already provided for aid to Central American countries and restrict Department of Health and Human Services policies on unaccompanied migrant children.
Latino and liberal Democrats are pressing House leaders to add stronger protections for migrant children in the bill, which House leaders still hope to get approved Tuesday, according to AP.
"Right now, the goal is really to stop — one death is just too much."
— Rep. Adriano Espaillat (D-N.Y.) post-meeting statement to AP
The big picture: The House and Senate are weighing competing bills this week to meet the request. The Senate's one is bipartisan.
This article has been updated with more details, including on the Democrats' meeting.
Go deeper