Bill Gates: Breaking up Big Tech is not the answer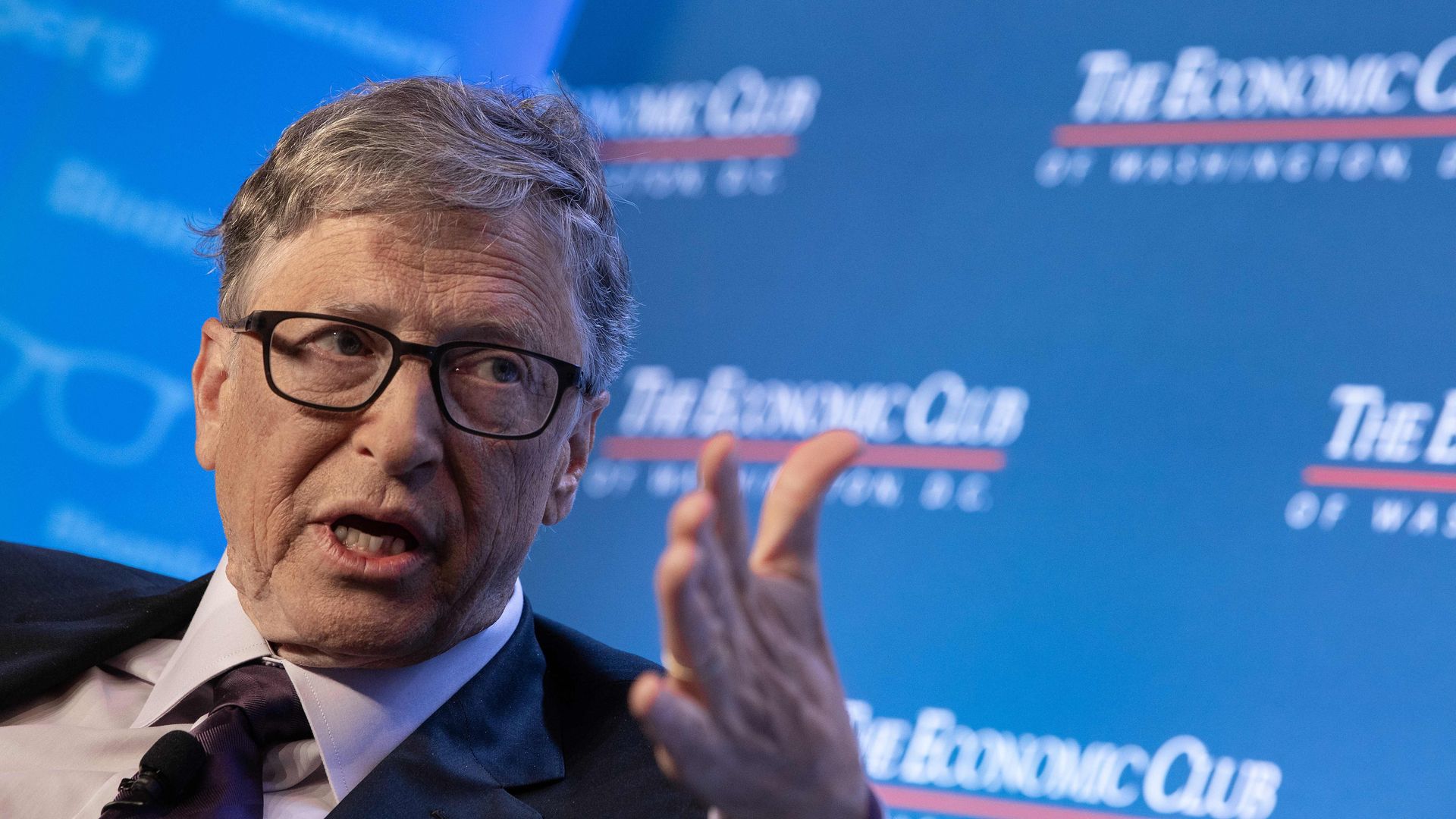 Bill Gates told Axios that he doesn't really understand the calls by some presidential candidates to break up Big Tech.
What he's saying: "It's unclear to me what benefit you want to gain," he told Axios' Amy Harder and Ben Geman on Monday in an interview, following his appearance at the Economic Club in Washington, D.C. "If your problem is bullying or privacy, does splitting companies apart — you have to really think of what the problem is."
Gates knows a thing or two about antitrust regulation, having endured the Justice Department's effort to break up the company during the 1990s as well as additional enforcement actions by regulators in Europe.
Meanwhile, earlier in the day, Gates told the audience at the Economic Club that Microsoft's big misstep was not managing to be what Android became in mobile — the open, widely adopted alternative to Apple.
My thought bubble: It's not like Microsoft didn't try, both before and after the iPhone, to land a place powering the smartphone.
Go deeper: The case for breaking up Big Tech
Go deeper