Economic trouble in Trump country ahead of 2020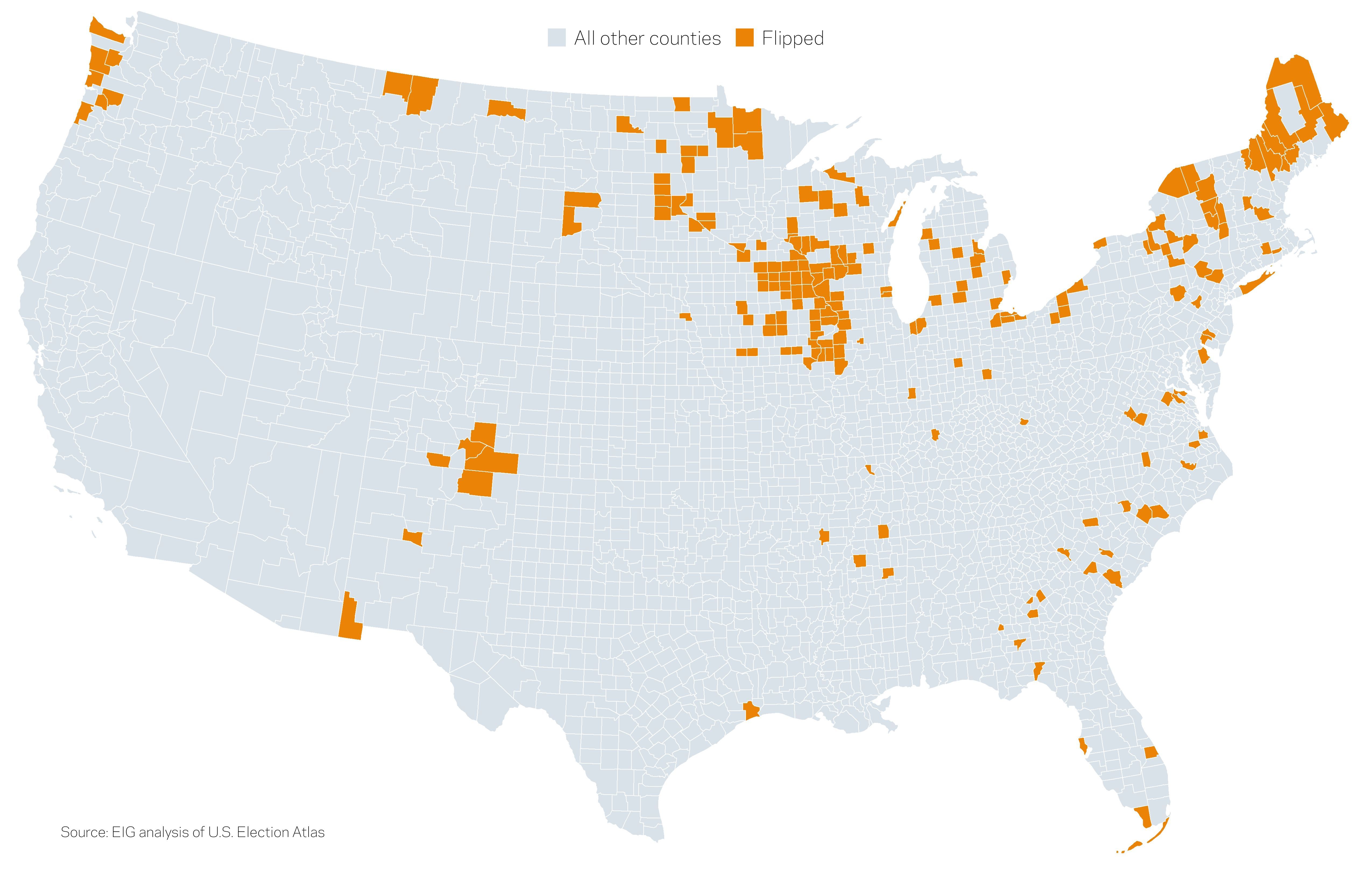 Swing counties that backed President Obama, then flipped to President Trump in 2016, are struggling economically — a potential problem for his re-election bid, which depends heavily on the president celebrating national economic gains.
What's happening: The Economic Innovation Group, in a report provided first to Axios, found that these "flipped" counties "experienced slower growth in employment, a slower rise in the number of [businesses], and a more pervasive decline in prime-age workers than consistently Democratic or Republican counties."
By the numbers: There are 207 counties where Obama won in both '08 and '12, before they flipped to Trump in '16.
The state with the most flipped counties is Iowa, at 31, followed by Wisconsin with 23 and Minnesota with 19.
53% of flipped counties lost population from 2016 to 2018, and 94% lost prime working-age population over the past decade, according to the report.
What they're saying: "Struggling areas played an outsized role in deciding the 2016 election," said John Lettieri, president and CEO of the Economic Innovation Group, a nonprofit "ideas laboratory" based in D.C.
"[S]wing counties ... continue to experience weaker economic conditions that are out of step with the robust national economy."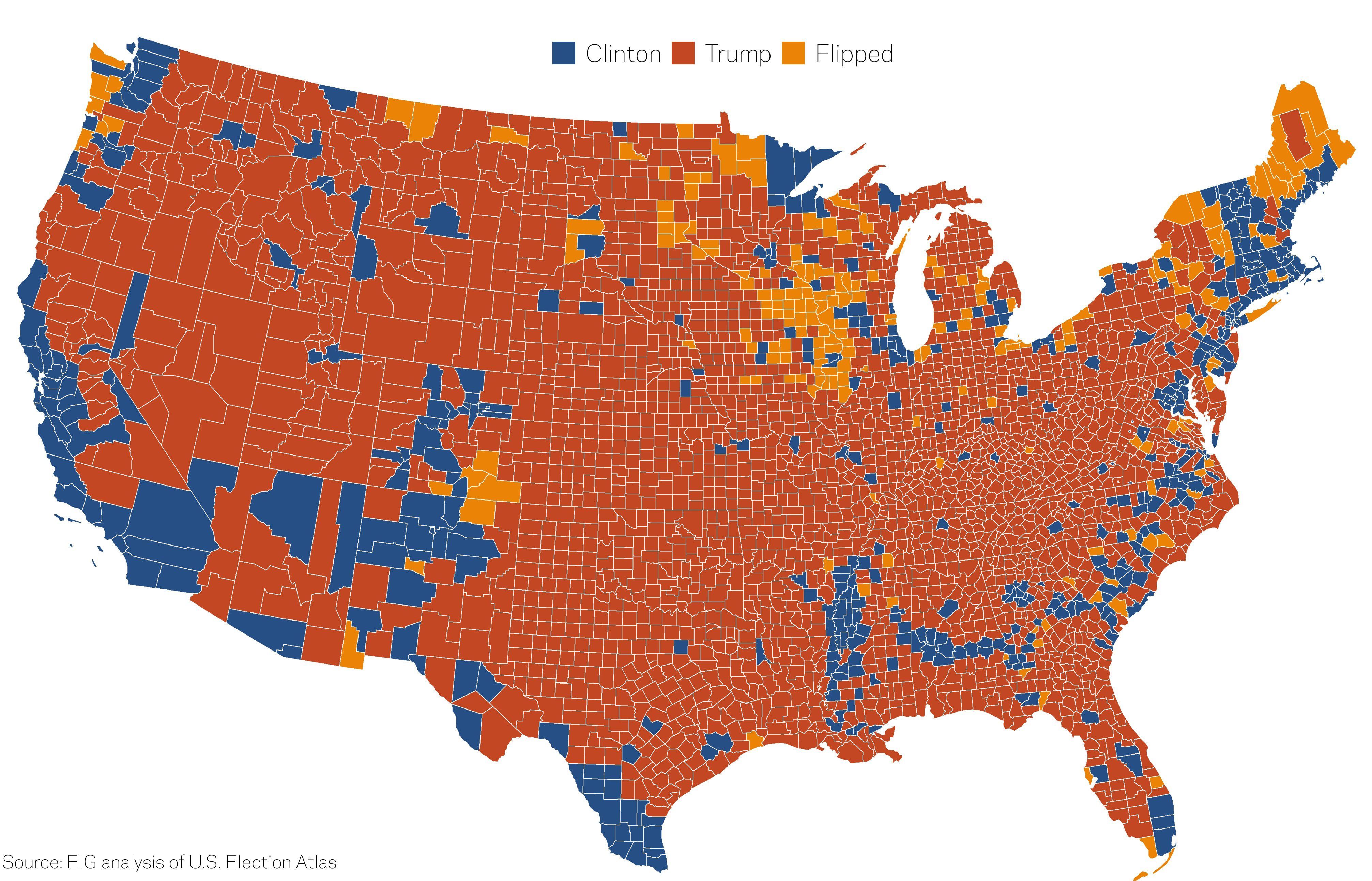 Go deeper: Trump's 2020 map from hell
Go deeper