Mayor Pete's crisis moment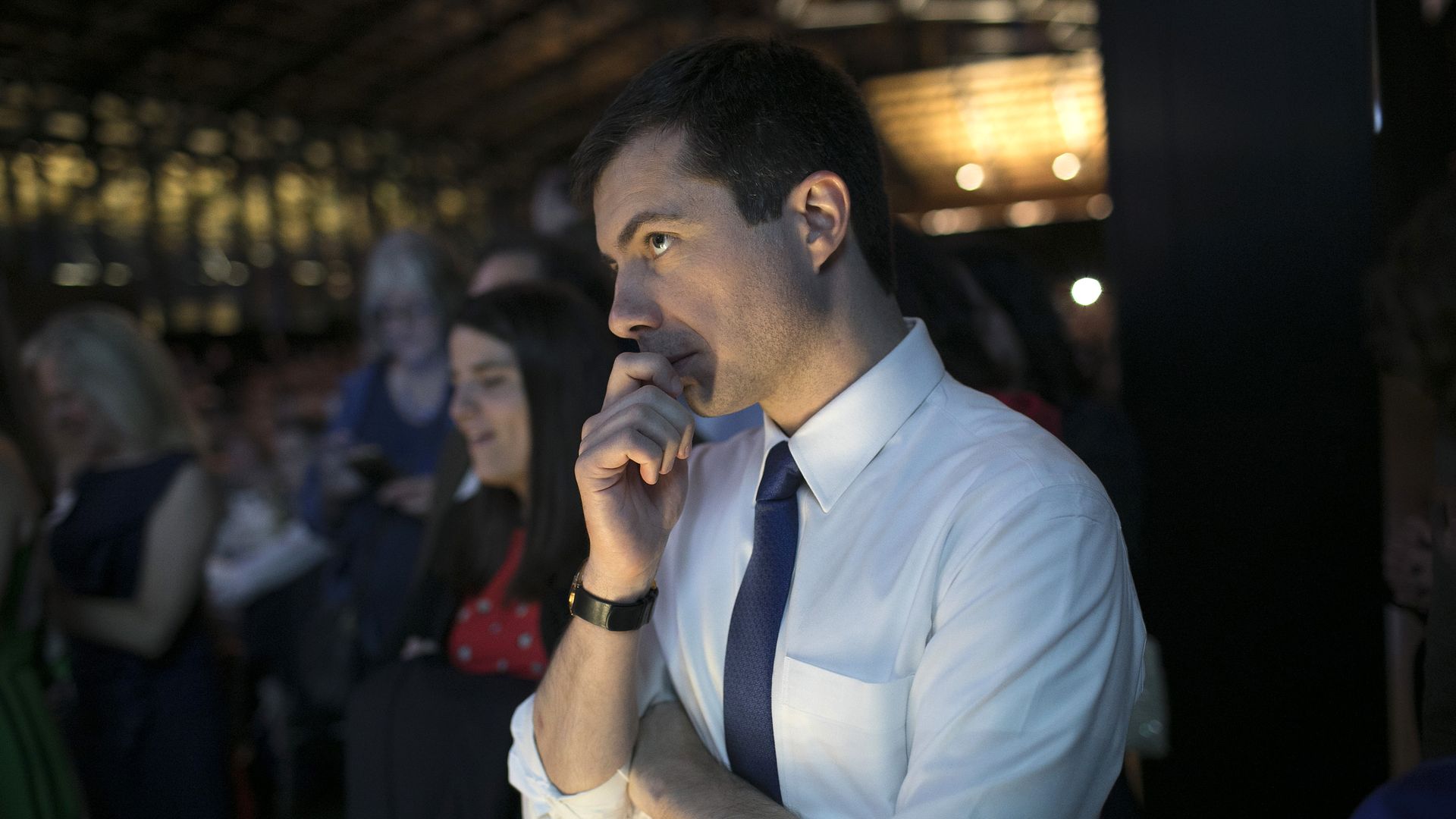 The anger and sadness that greeted Mayor Pete Buttigieg back home yesterday — during a town hall to address a white police officer shooting a 54-year-old black man, Eric Jack Logan — was a nightmare scenario.
Why it matters: "It's one of those crisis moments that pops up in a campaign that you can't really anticipate," said Democratic strategist Doug Thornell. "He's running in many ways by touting his executive experience, so this will put it to a big test. ... But what matters now is what does he do over the next few days, over the next week?"
"'We don't trust you!' yelled one audience member. 'Liar!' yelled another," WashPost noted.
"You gotta get back to South Carolina like you was yesterday?" another resident asked.
The big picture: South Bend's troubled record on race and policing started long before Buttigieg was elected, but he's been mayor for 7 years — and the police department is less diverse now than it was when he took over, according to CNN.
40% of South Bend residents are African American or Hispanic, but the police department is nearly 90% white, according to IndyStar.
Buttigieg fired the city's first black police chief after being on the job for three months. That made some of South Bend's minority residents question "whether an ambitious white mayor had sided with white police officers against a black chief," per the NYT.
Buttigieg has also been criticized for demolishing hundreds of vacant or abandoned homes in black and Latino neighborhoods while mayor.
The bottom line: Unlike his fellow 2020 Democrats in Congress, being mayor means Buttigieg can and will be held directly responsible for bad things that go down back home.
A Buttigieg adviser told Axios: "While the town hall was very raw and emotions ran high, it showed that Mayor Buttigieg is someone who is willing to confront problems head on."
"Mayors don't have the luxury of hiding from tough storylines or camping out in Washington, removed from everyday problems. It's incredibly rare to see elected officials from either party so publicly confront such a tense/tough situation so transparently."
What to watch: St. Joseph County Prosecuting Attorney Ken Cotter has requested a special prosecutor to investigate the death of Eric Logan, a decision that Buttigieg said he supports. The adviser told Axios that despite the turmoil at home, the mayor still plans to attend his debate in Miami on Thursday.
Go deeper