Boris Johnson says he could get "no deal" Brexit through Parliament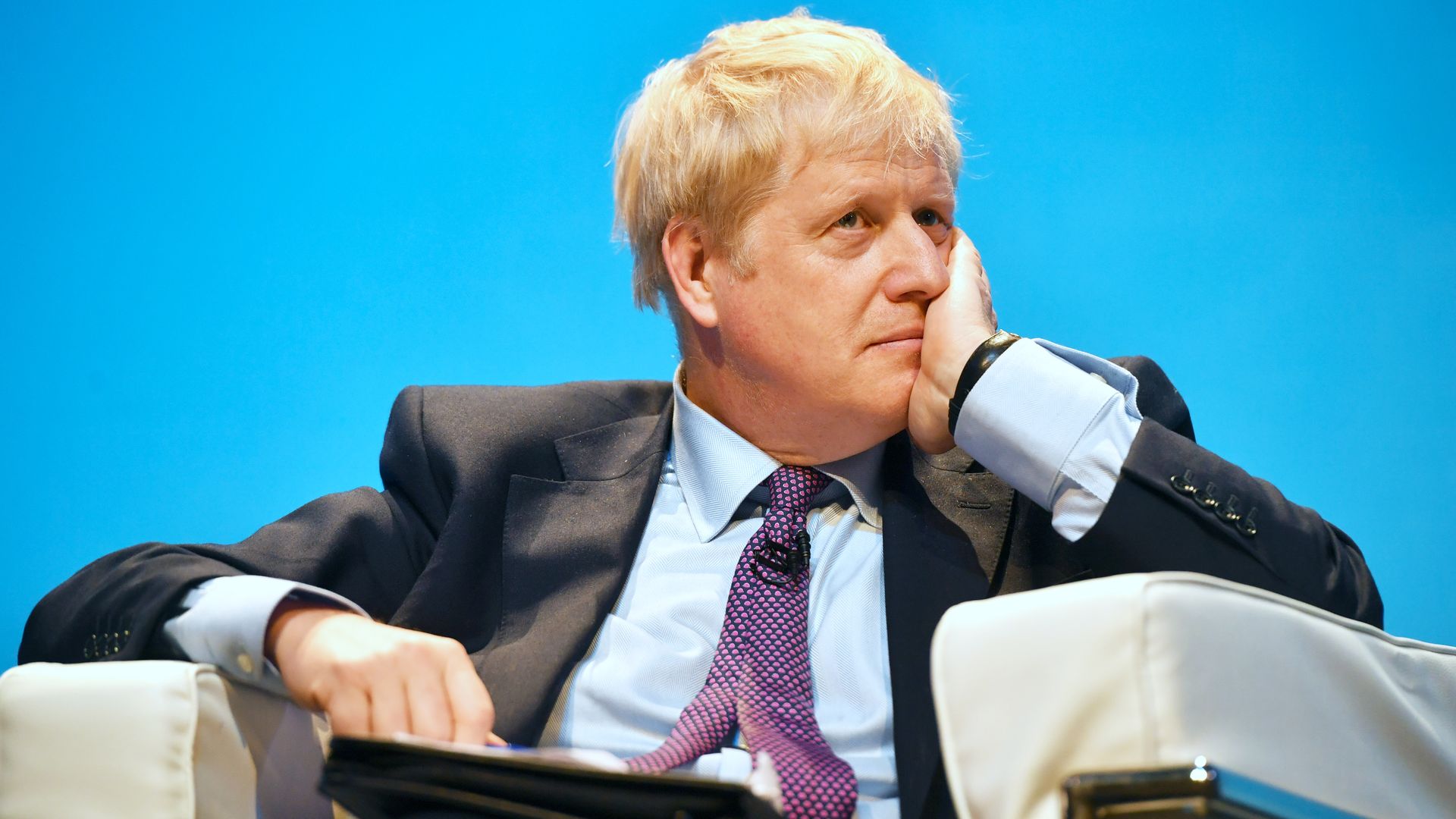 Boris Johnson claimed a "no deal" Brexit could get through the U.K. Parliament and refused to answer questions about the domestic disturbance that saw police called to his home last week in an interview with the BBC's Laura Kuenssberg.
Why it matters: Long the favorite to replace Theresa May as prime minister next month, Johnson had until tonight been avoiding interviews, apparently believing he could only hurt his chances.
On Brexit: Johnson said the threat of "no deal" is necessary to get the EU to understand "how serious we are," but stressed that it's "not where I want us to end up."
Asked why he thinks a no deal could pass Parliament, Johnson argued that "politics have changed so much" since the original Brexit deadline, and both major parties face "mortal retribution from the electorate" if the U.K. doesn't leave by the October 31 deadline.
Reality check: Conservative MP Dominic Grieve insisted on Saturday that Tory MPs would mobilize to bring down the government via a vote of no confidence if Johnson tried to force a no deal.
On the Irish border, Brexit's defining quagmire, Johnson claimed the U.K. is "never going to impose checks or a hard border of any kind in Northern Ireland." He argued that "abundant technical fixes" could be introduced during the implementation period, but acknowledged when pressed that there'd be no implementation period without a withdrawal deal.
On his personal life: Johnson said that he's made it a rule not to drag his loved ones into the public eye, but said he understands why voters are curious.
"I think what people want to know is what is going on with this guy? Does he, when it comes to trust, when it comes to character, all those things, does he deliver what he says he's going to deliver? And that is the key thing."
Go deeper