Trump tweets: U.S. to impose "major" new sanctions on Iran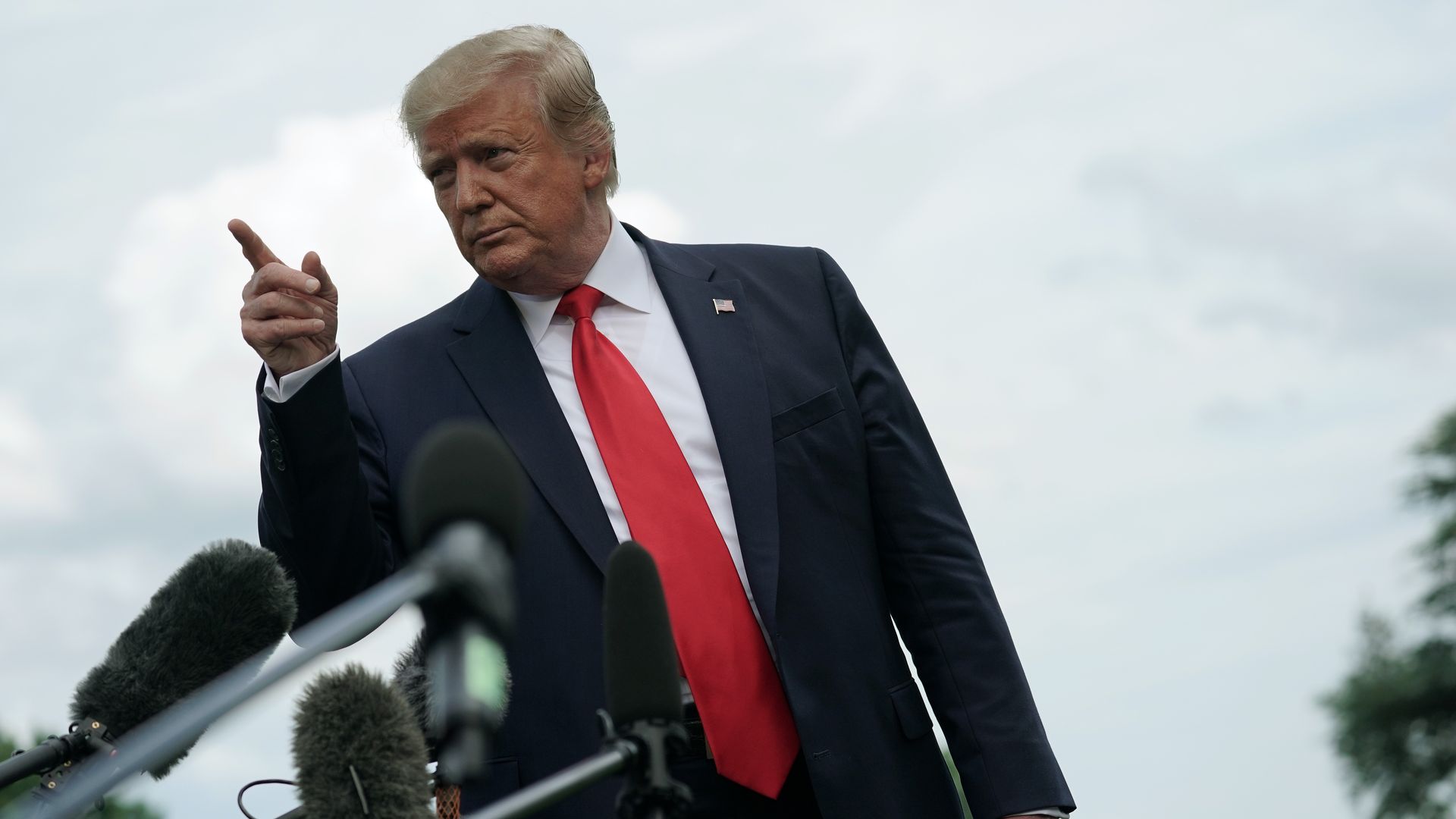 In a string of Saturday tweets, President Trump announced that the U.S. plans to impose major new economic sanctions on Iran starting Monday, within days of abruptly aborting a plan to launch airstrikes against the nation.
What he's saying:
Speaking to reporters Saturday morning on the White House lawn before leaving for Camp David, Trump said military force against Iran is "always on the table until we get this resolved," Bloomberg reports.
"We'll see with Iran," he said. "Everyone was saying I'm a warmonger and now they're saying I'm a dove." Instead, Trump described himself as "a man with common sense," per Bloomberg.
The backdrop: Earlier this week, Trump authorized a retaliatory strike after Iran for downing an unmanned American drone. He aborted the mission Thursday night, saying he decided the casualty count was disproportionate.
Go deeper: Iran timeline: How Trump and Tehran came to the bring of war
Go deeper