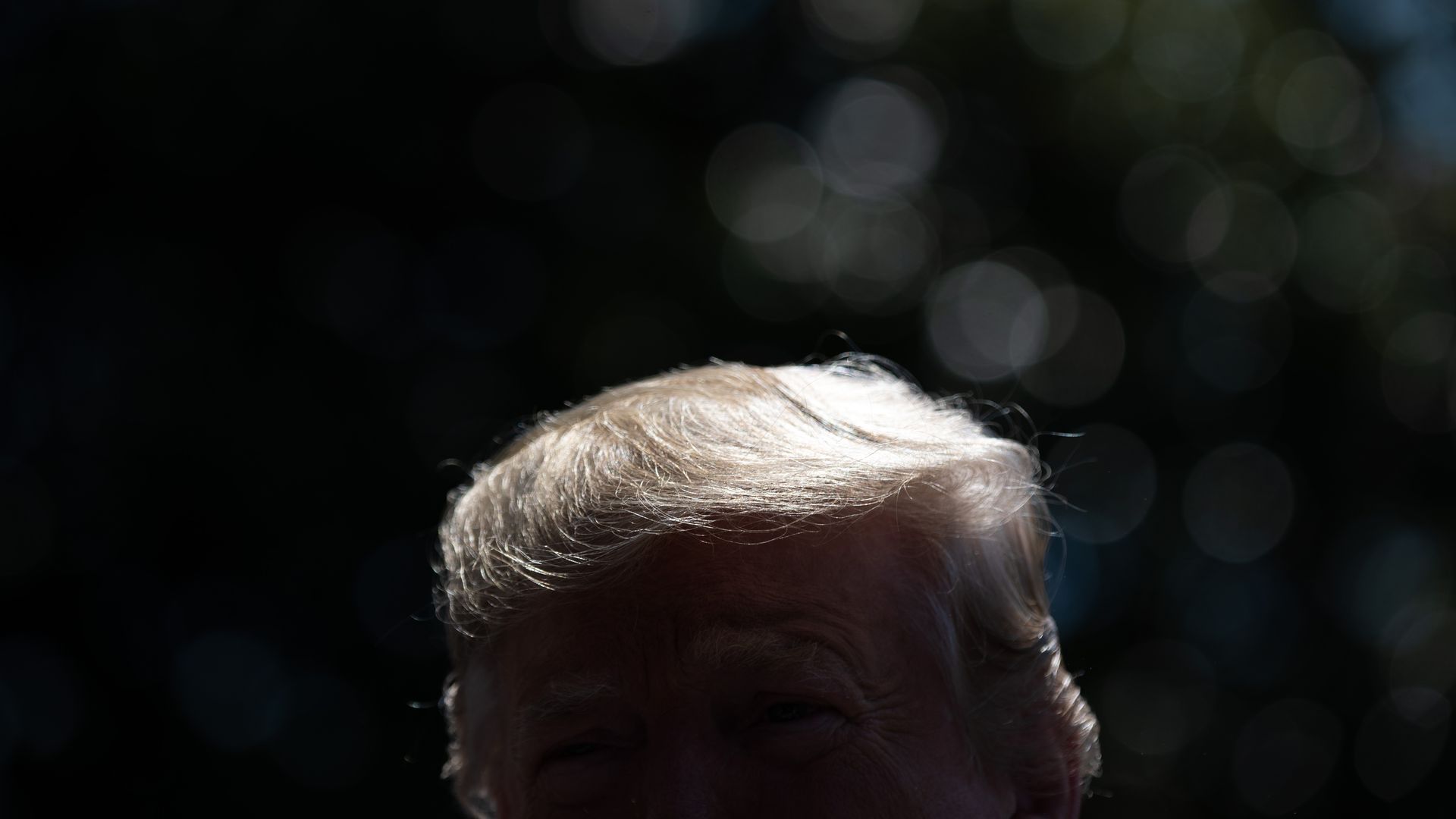 President Trump's decision to pull back from retaliatory military strikes against Iran that he had approved highlights a dichotomy between how he presents himself to the rest of the world as a "bellicose warmonger," and how he behaves as an "isolationist peacenik," writes the New York Times' Peter Baker.
"Trump ... has adopted a modified version of Theodore Roosevelt's maxim when it comes to overseas military threats — speak loudly and carry a small stick."
— Pete Baker in the New York Times
The big picture: Trump is finding himself caught in the middle of what he wants to do as commander in chief while some of his advisers are more eager to respond aggressively toward Iran, Baker writes.
Go deeper