Elizabeth Warren's plan to ban private prisons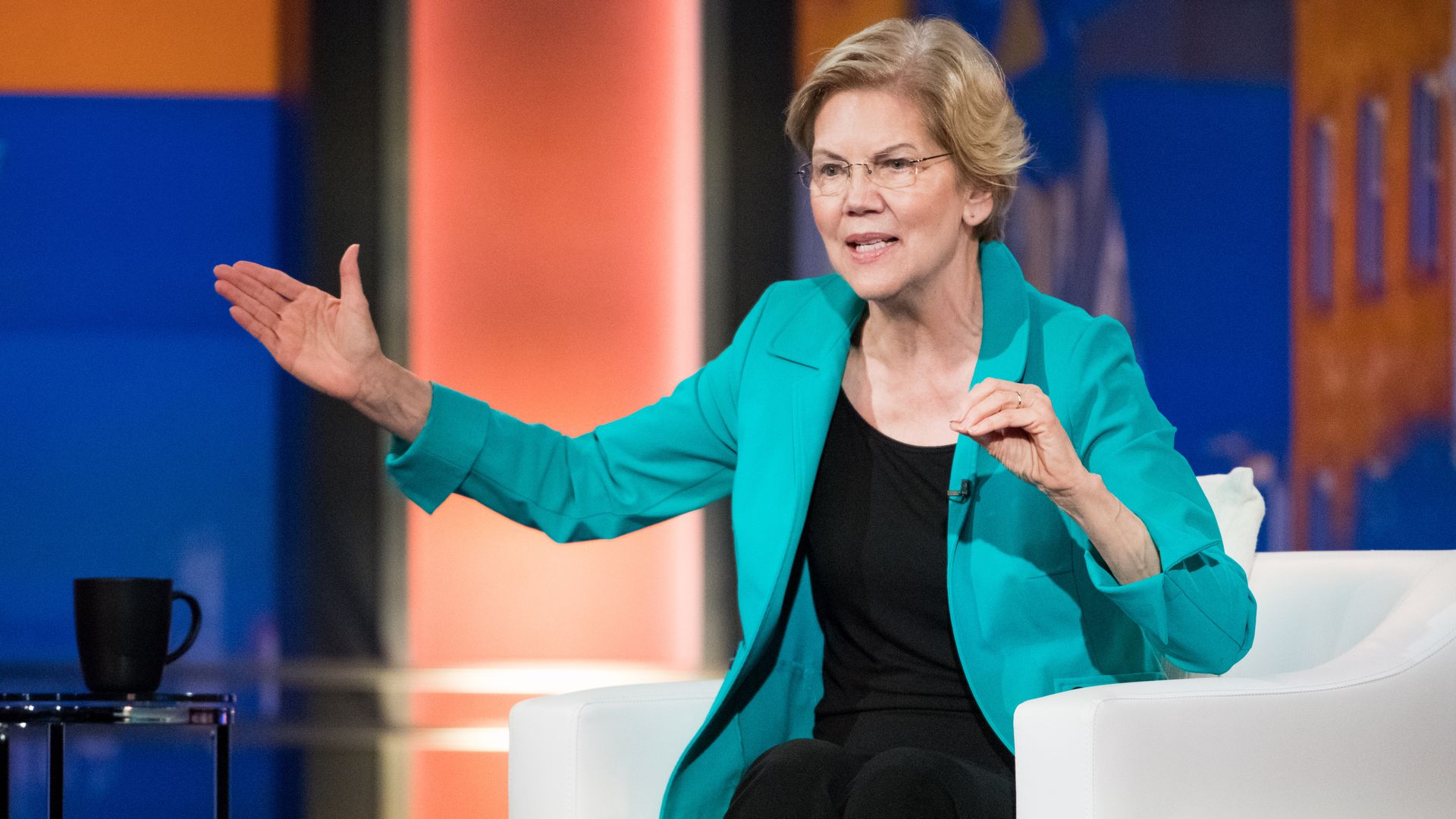 2020 Democratic candidate Sen. Elizabeth Warren (Mass.) released a policy proposal to ban private prisons and detention facilities on Friday.
The big picture: Top 2020 Democrats are laying out detailed policy proposals on criminal justice reform, often attributing the issue to institutional racism and the War on Drugs.
Some of Warren's 2020 opponents, notably Sen. Bernie Sanders and former Rep. Beto O'Rourke, also want to end "private for-profit prisons."
Details on Warren's proposal:
Abolish "all contracts that the Bureau of Prisons, ICE, and the U.S. Marshals Service have with private detention providers."
Make private prisons subject to FOIA, and potentially make them subject to state open records laws.
Prevent companies from "charging for re-entry, supervision, and probation services."
What she's saying: "This is exploitation, plain and simple. Our criminal and immigration systems are tearing apart communities of color and devastating the poor, including children. Women  —  especially women of color  —  are particularly saddled with the financial burden."
Go deeper: Elizabeth Warren on the issues, in under 500 words
Go deeper