Israeli officials say Iran won't de-escalate without stronger U.S. response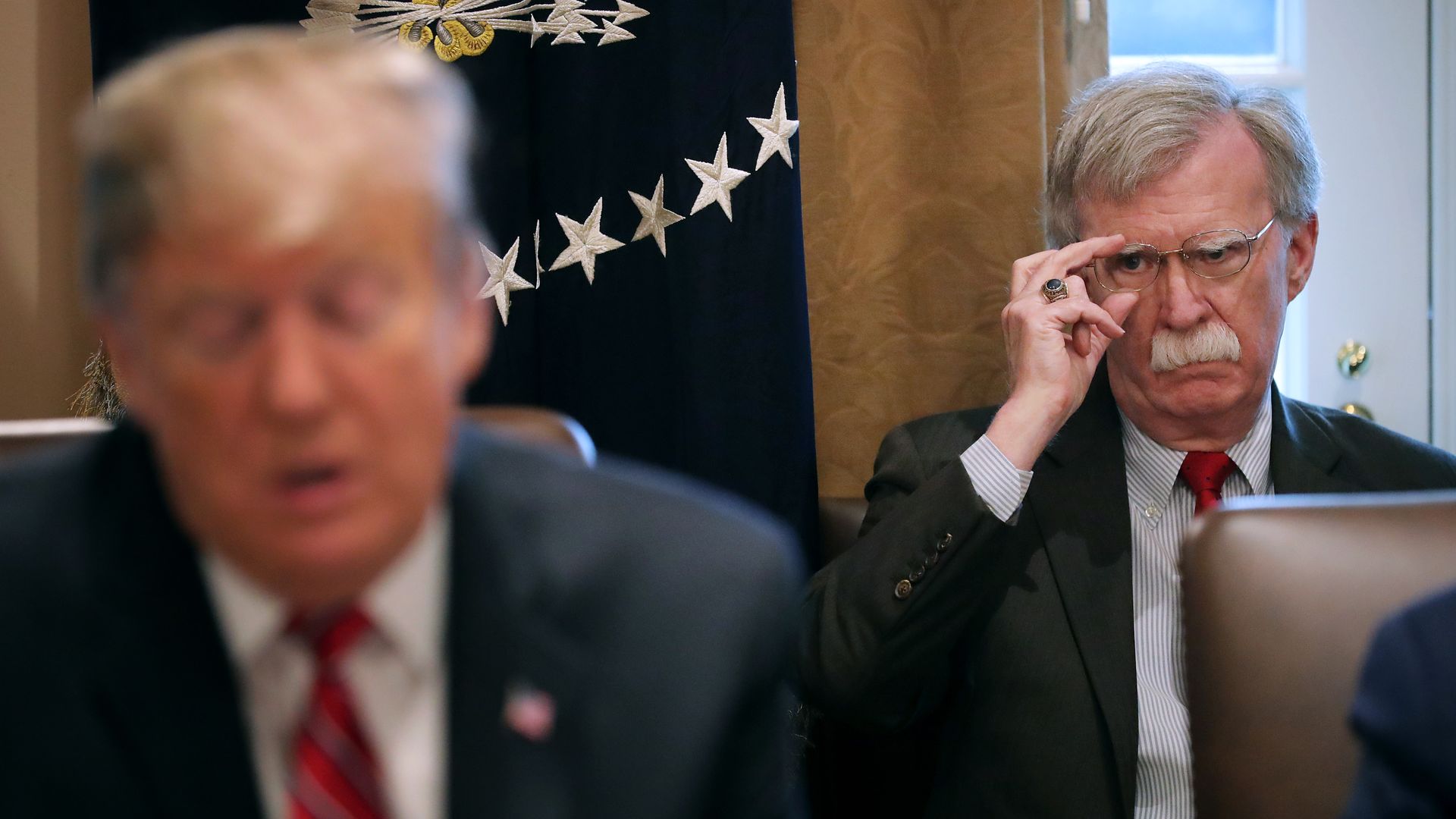 Israeli officials told me they are closely following the escalating tensions in the Gulf and that they are concerned that the Trump administration's response against Iran so far has not been strong enough.
Details: The Israeli officials told me that based on the last few weeks, the Iranians believe President Trump wants to avoid military confrontation — which has led them to escalate their provocative actions. The officials said that without some kind of a military action by the U.S. — even a limited one — they believe the Iranians will continue to escalate.
Driving the news: Amid a new round of heightened tensions between the U.S. and Iran, national security adviser John Bolton will travel to Israel on Saturday for a trilateral summit with his Israeli and Russian counterparts. White House officials said the summit in Jerusalem, which will focus on Iranian actions in the region, will go ahead as planned.
Why it matters: This unprecedented summit was organized to address Syria and Iran's continued presence in the country, but the latest escalation in the Gulf will certainly make the scope of discussions much broader. While in Jerusalem, Bolton will have a bilateral meeting with his Russian counterpart Nikolai Petroshev. Russia may be the only country that has leverage over Iran and could help de-escalate tensions. 
What they're saying:
The Russian national security adviser Petroshev said in a briefing with reporters in Moscow that during the trilateral summit in Israel, Russia will ensure that Iranian interests in the region are also taken into account. 
Israeli Prime Minister Benjamin Netanyahu said in a statement Thursday that the downing of a U.S. drone shows Iran has intensified its aggression against the United States. Netanyahu added: "I repeat my call for all peace-loving countries to stand by the United States in its effort to stop Iranian aggression. Israel stands by the United States on this."
Go deeper