A new poll suggests "electability" and gender are linked for 2020 voters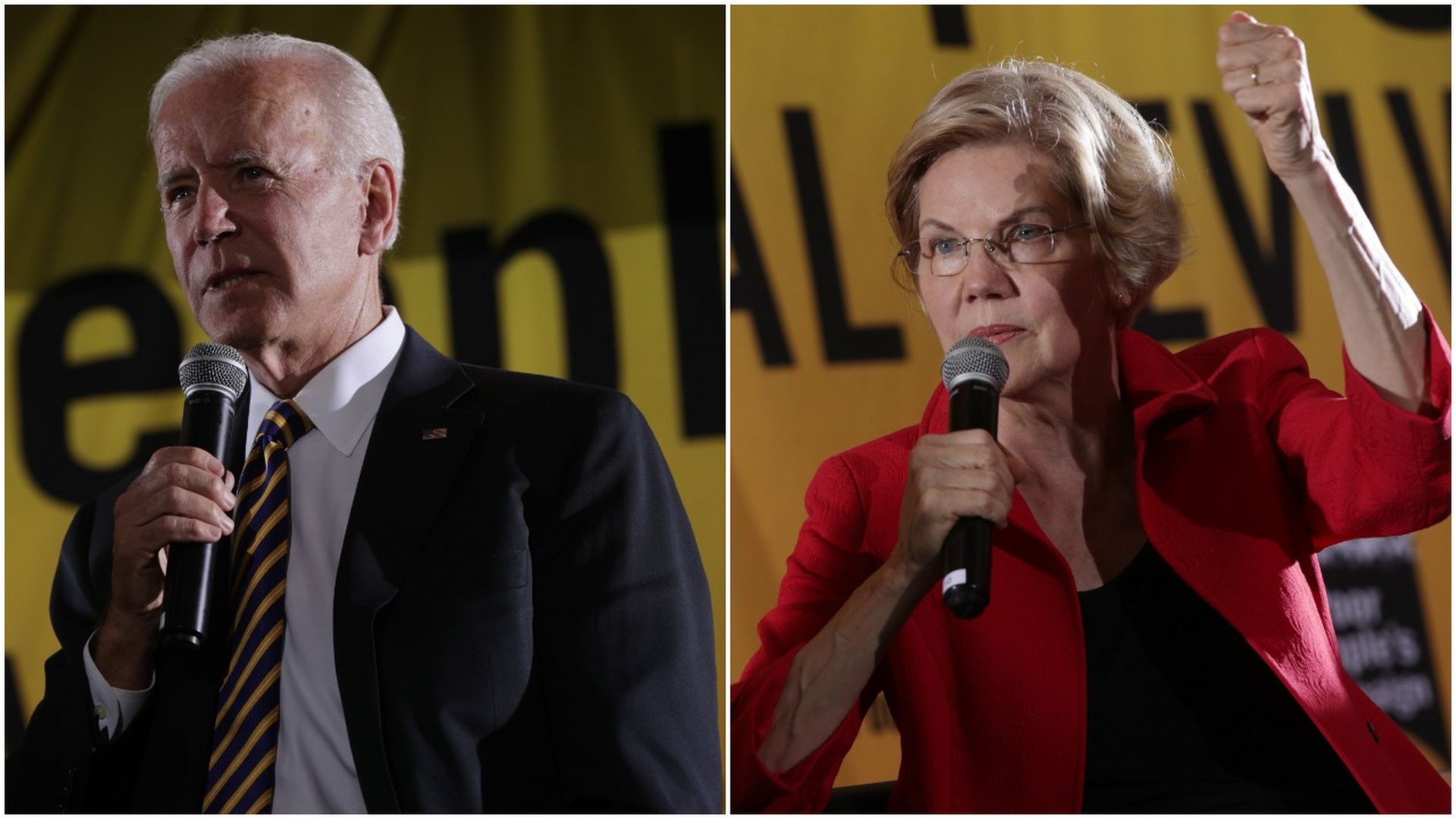 If voters were convinced a woman could win the presidency, Sen. Elizabeth Warren would poll even higher, according to a new report shown first to Axios by Avalanche, a progressive public-opinion research firm.
Why it matters: A 2020 key could prove to be voters' perception of the impact of gender on the 2016 election.
The findings: When the pollster used a magic wand to wash out "electability" as the top factor, the Dems' 2020 race tightened significantly, putting Warren right up with Joe Biden.
"[M]any voters may not need to be convinced that female a candidate is more capable — they must be convinced that Americans are capable of electing them," the report says.
Go deeper: Why 2020 could be different for women
Go deeper