White House will not invite Israeli officials to Bahrain conference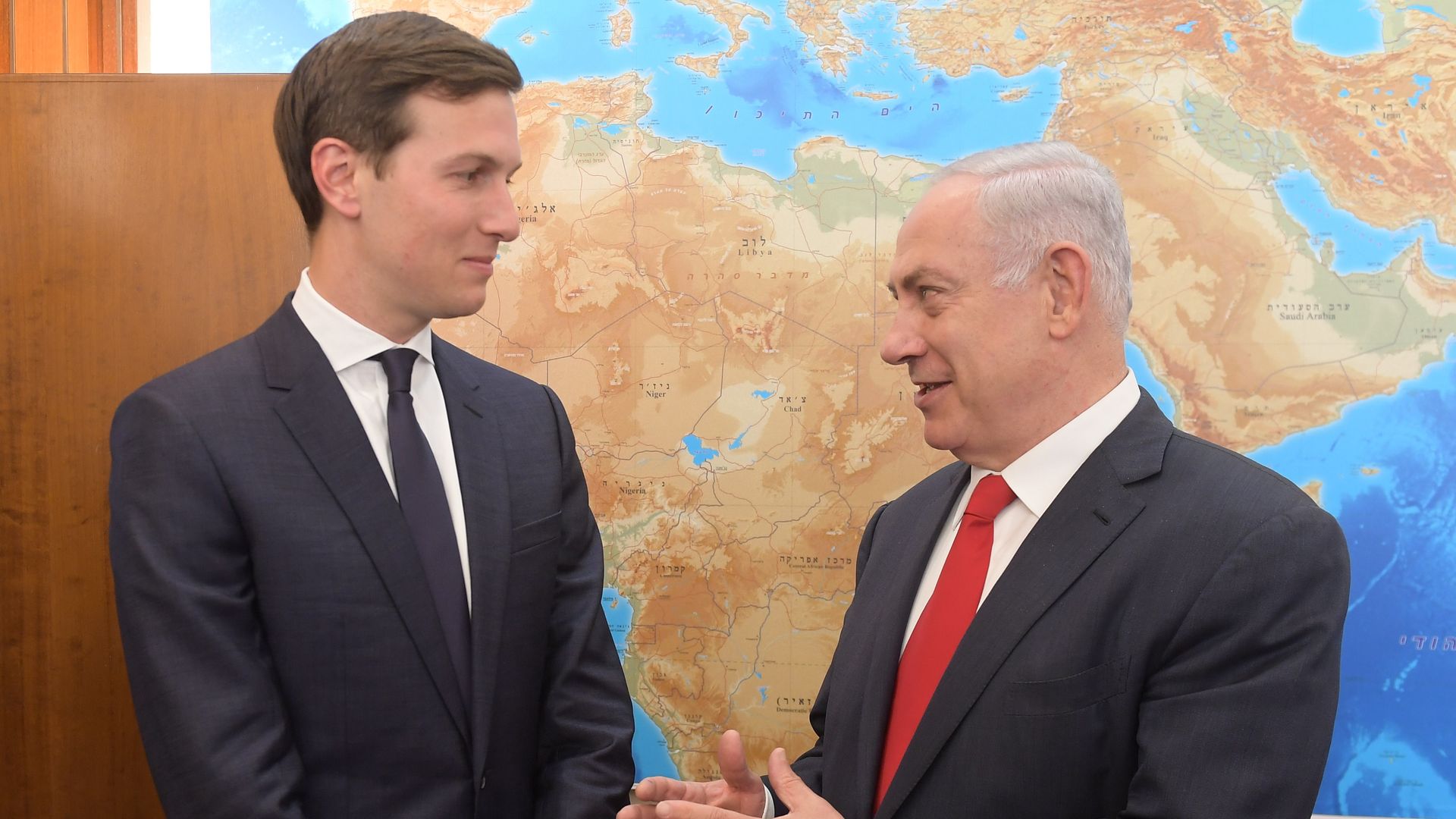 The White House has decided not to invite the Israeli Minister of Finance Moshe Kahlon or other Israeli government officials to the Bahrain conference in Manama on June 25, where it plans to launch the economic part of the Trump administration's Israeli-Palestinian peace plan, U.S. officials told me.
The big picture: The decision follows a Palestinian boycott of the conference, which has put pressure on other Arab and Muslim nations not to attend. A senior U.S. official told me: "The goal of the workshop in Bahrain is to present our economic vision for the Palestinian people. As such we want to focus on the economic aspects and not the political ones." The Bahrain conference will now take place without Israeli or Palestinian officials.
When the conference was announced, White House officials said Israel would be invited at a high level. Even after the Palestinians decided to boycott the conference, the Trump administration still planned to use the event to promote Israeli relations with the Gulf states.
The Palestinians view the fact that Israeli officials will not be in Manama as an achievement for their boycott campaign.
Behind the scenes: Israeli officials told me the White House was telling them for some time that Israel would be invited to the conference after all major Arab countries confirmed their participation. After Egypt, Jordan and Morocco confirmed, Israel was hoping to get an invitation.
The Israeli officials told me that in the last few days, when an invitation didn't arrive, Prime Minister Benjamin Netanyahu said in closed meetings that he is not going to "chase an invitation." Netanyahu's office denied he said he will not chase an invitation.
A senior U.S. official told me the White House has notified the Israeli government of the decision. A senior Israeli official said that Netanyahu has no problem with the White House decision and he respects the Trump administration's judgment.
A source briefed on the preparations for the conference told me that the White House is planning to invite private Israeli businessmen to attend the conference.
What they're saying: EU High Representative for Foreign Affairs Federica Mogherini, who met with Jared Kushner a week ago to discuss the Bahrain conference, said today at a meeting with Jordanian Foreign Minister Ayman Safadi that the EU will send only a "technical level official" to the conference.
The Jordanian foreign minister on his part tried to play down the conference: "Let's not exaggerate the significance of the Bahrain workshop. It's a workshop."
Go deeper