Tim Cook attacks Big Tech during Stanford commencement speech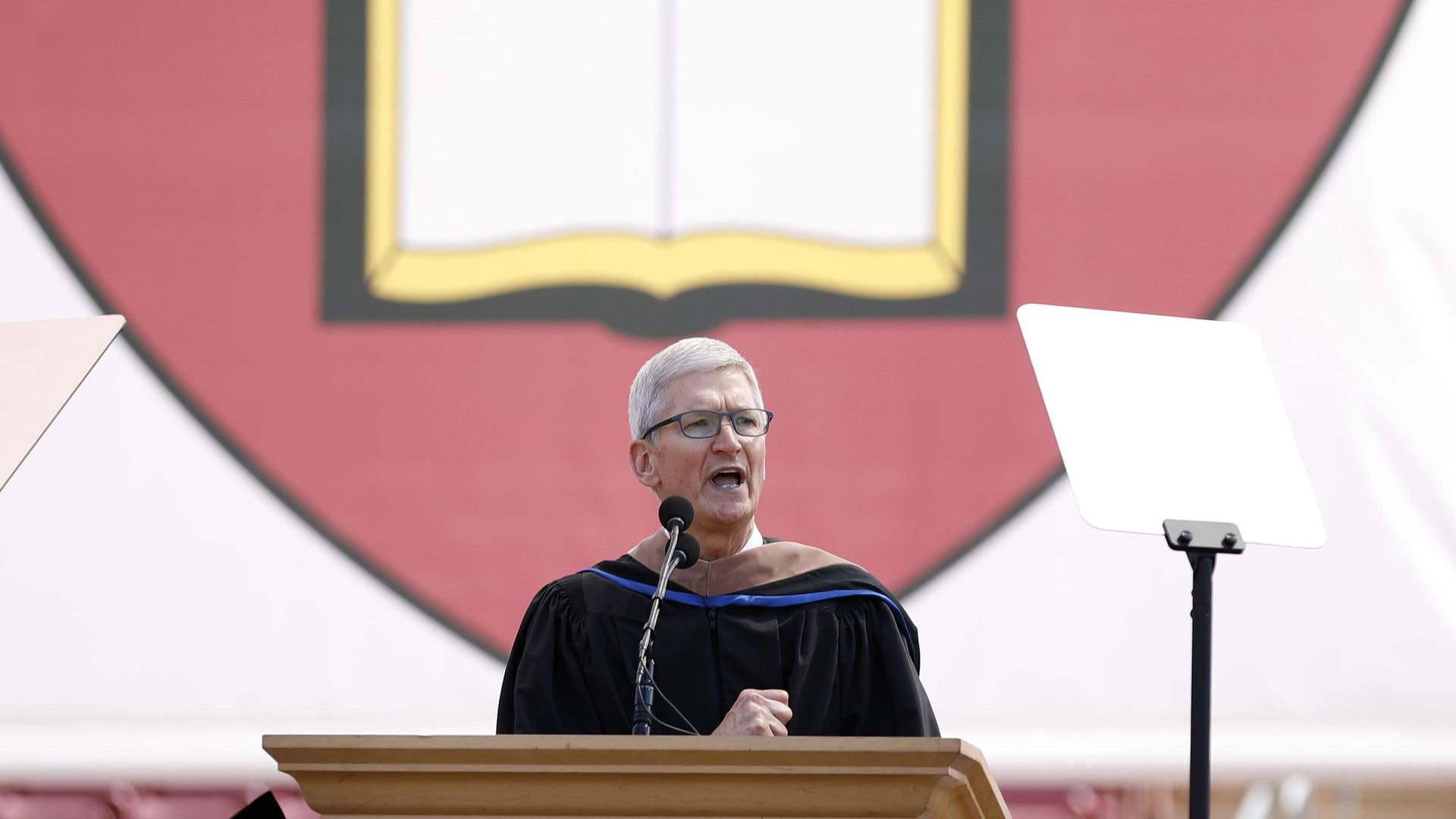 Apple CEO Tim Cook used a Stanford commencement speech yesterday to go after other tech companies, saying "this industry is becoming better known for a less noble innovation — the belief you can claim credit without accepting responsibility," per CNBC.
Why it matters: As the national conversation on tech gear-shifts from admiration to regulation, Apple hopes to carve out a safe harbor by positioning itself as a privacy champion.
What they're saying... Here are highlights of Cook's address:
"We see it every day now with every data breach, every privacy violation, every blind eye turned to hate speech, fake news poisoning out national conversation, the false miracles in exchange for a single drop of your blood."
"If we accept as normal and unavoidable that everything in our lives can be aggregated, sold and even leaked in the event of a hack, then we lose so much more than data. We lose the freedom to be human."
Cook didn't single out any company by name, but said, "It feels a bit crazy that anyone should have to say this, but if you built a chaos factory, you can't dodge responsibility for the chaos."
Yes, but: It's one thing to make these points at Stanford — it would be another to present them to federal regulators.
Go deeper