Buttigieg halts campaign to deal with police shooting in South Bend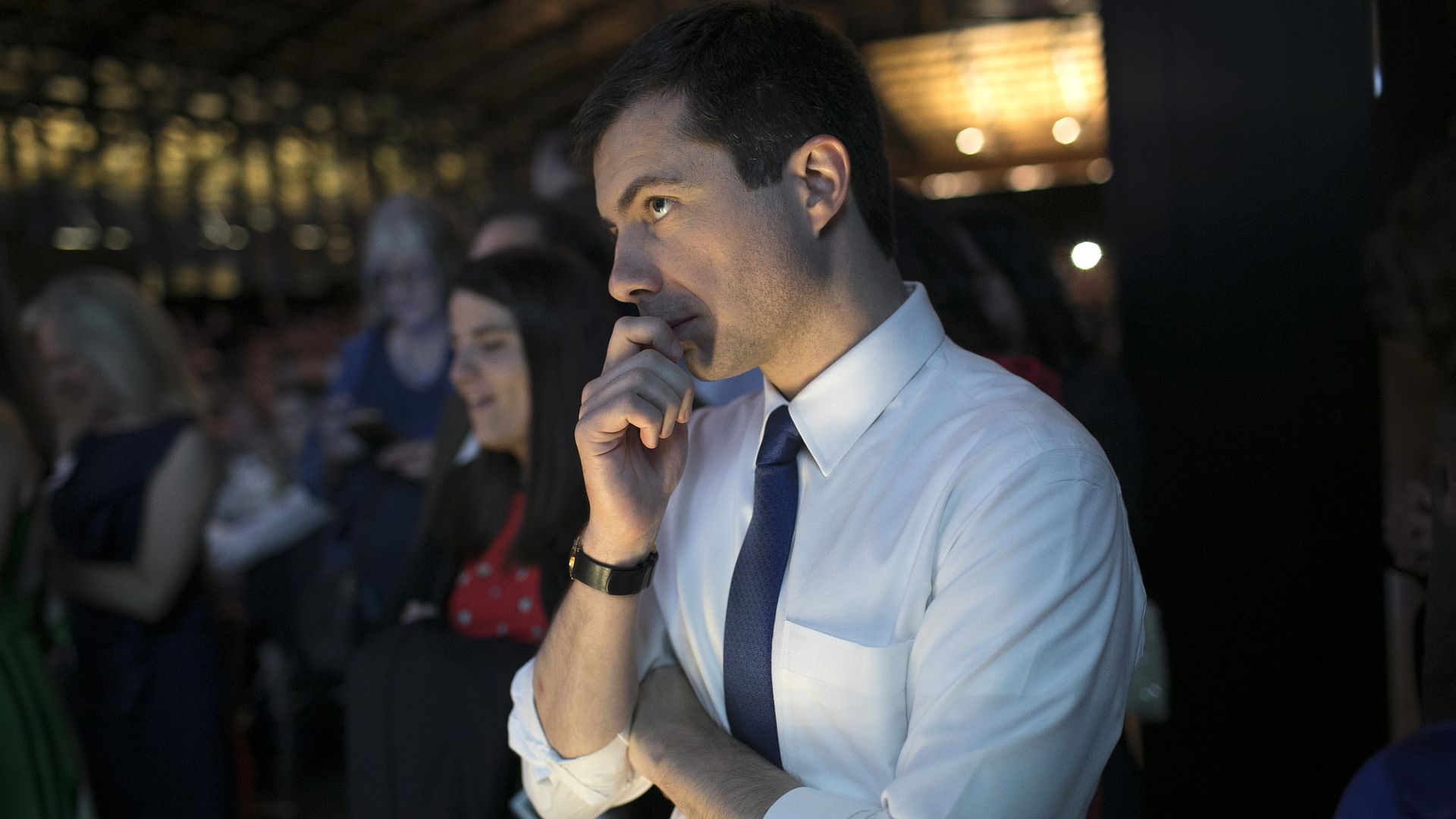 Mayor Pete Buttigieg will be leaving the campaign trail through Wednesday to address a deadly officer-involved shooting in his hometown of South Bend, Indiana, NBC reports.
Details: South Bend police say they responded to a call after 3 a.m. on Sunday for a suspicious person said to have been going through cars, according to NBC affiliate WDNU. Upon confrontation from law enforcement, the individual allegedly attempted to approach an officer with a knife, resulting in the officer firing his gun and fatally shooting the suspect.
Buttigieg had been set to go to California Tuesday and Wednesday to fundraise and outline policy proposals, with his first debate appearance of the 2020 Democratic primary quickly approaching on June 27.
Between the lines: Policing is already a sensitive issue for Buttigieg, who received criticism after firing Darryl Boykins, his town's first black police chief, in 2012 as a result of a phone-tapping scandal. Boykins had allegedly taped phone calls of white police officers in the department using racist language, including in reference to him, according to the New York Times.
Buttigeig wrote in his memoir that he asked for Boykins' resignation because prosecutors said the police chief would face federal charges if he were not dismissed. Boykins later sued the city of South Bend claiming that his termination was a result of racial discrimination and won $50,000, according to the Times.
Buttigieg wrote that the case "affected my relationship with the African-American community in particular for years to come."
Go deeper