Trump trade war: India announces tariffs on U.S. products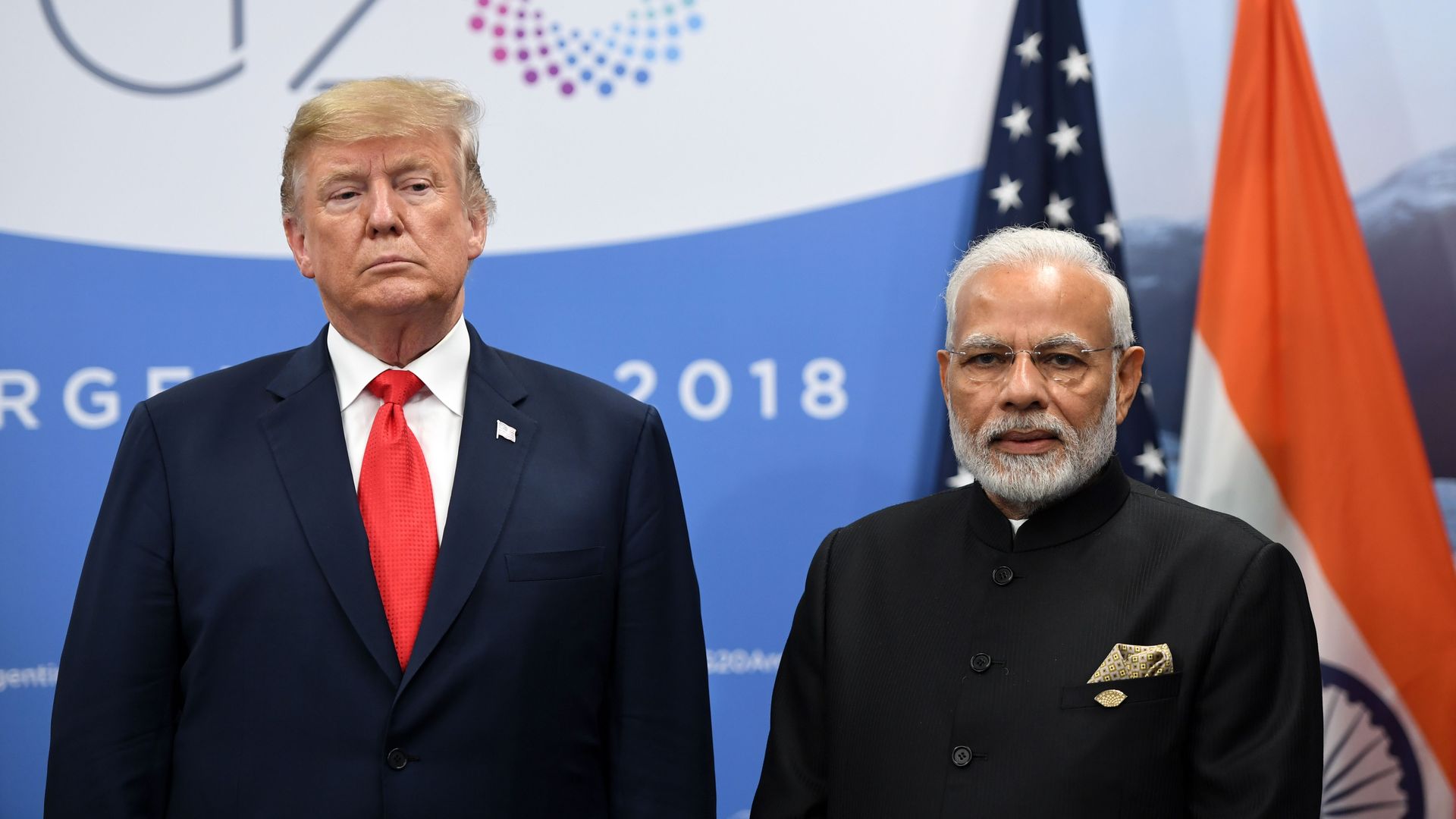 India announced it's imposing higher tariffs on 28 U.S. products from Sunday, after Washington withdrew the South Asian country's preferential trade status.
Why it matters: It's the latest escalation in President Trump's trade war, designed to cut U.S. deficits. The tariffs on products including almonds and apples are as high as 70% on some items and are in response to Washington's refusal to exempt Delhi from higher taxes on steel and aluminium imports, the BBC notes.
The big picture: India was until the U.S. cut privileges on June 5 the biggest beneficiary of the Generalized System of Preferences scheme, which allowed duty-free exports of up to $5.6 billion, per Reuters.
India announced in June 2018 retaliatory tariff increases totaling $235 million on U.S. goods, but trade talks had delayed their implementation.
What they're saying: Secretary of State Mike Pompeo, who is expected to visit India this month, said this week the United States is open to resolving trade differences with the country if there's greater access for U.S. firms to its markets, according to Reuters.
Go deeper