Capitol Hill takes on reparations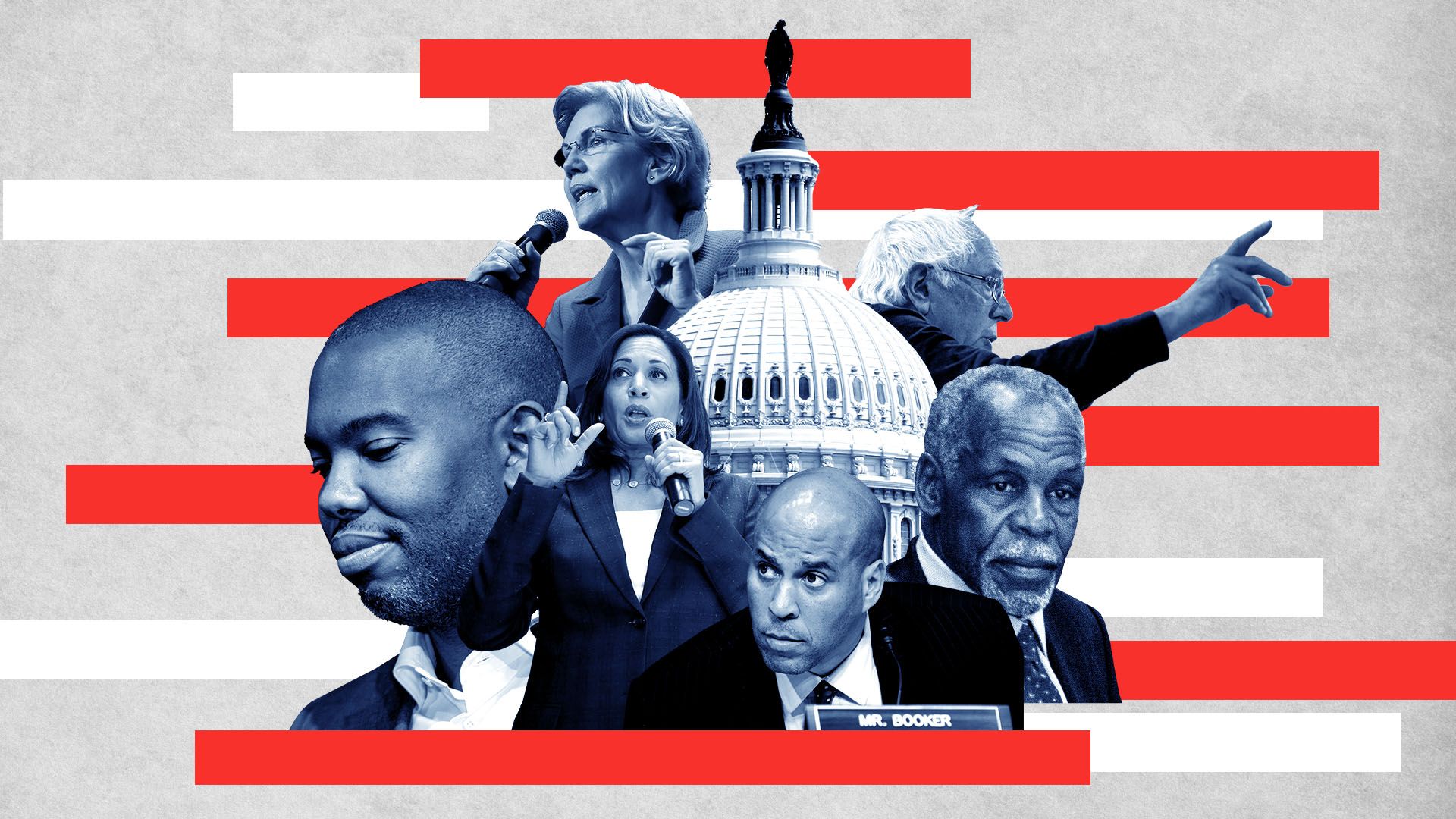 For the first time since 2007, Washington lawmakers will have a hearing on reparations for slavery in the U.S.
Why it matters: This is a sign that reparations could no longer be "a fringe issue and occasional punchline" as they have been in the past, writes AP's Errin Whack, who broke the news of this hearing.
Between the lines: The House subcommittee hearing is technically a study of the lasting legacy of slavery and how to get on "the path to restorative justice."
It will be held on June 19, known as Juneteenth — a holiday to recognize the liberation of black slaves.
Author Ta-Nehisi Coates, whose 2014 essay for The Atlantic, "The Case for Reparations," brought the topic back to the national stage, will testify at the hearing by the House Judiciary Subcommittee on the Constitution, Civil Rights and Civil Liberties.
So will actor Danny Glover, who has been an activist for reparations over the years.
Of that subcommittee's 14 members, only three are people of color.
The big picture: While the reparations discussion entered the 2020 conversation early in the cycle, Democratic presidential candidates haven't signed on to directly paying black Americans — the traditional understanding of reparations.
Instead, many 2020 contenders have endorsed other ideas like forming a committee to further study the issue of reparations, or proposed paying the descendants of slaves in the U.S.
Most have talked about racial economic inequalities and how to solve them.
Go deeper ... Reparations: Where the 2020 Democratic candidates stand
Go deeper