Iran calls U.S. accusations "unfounded," encourages regional dialogue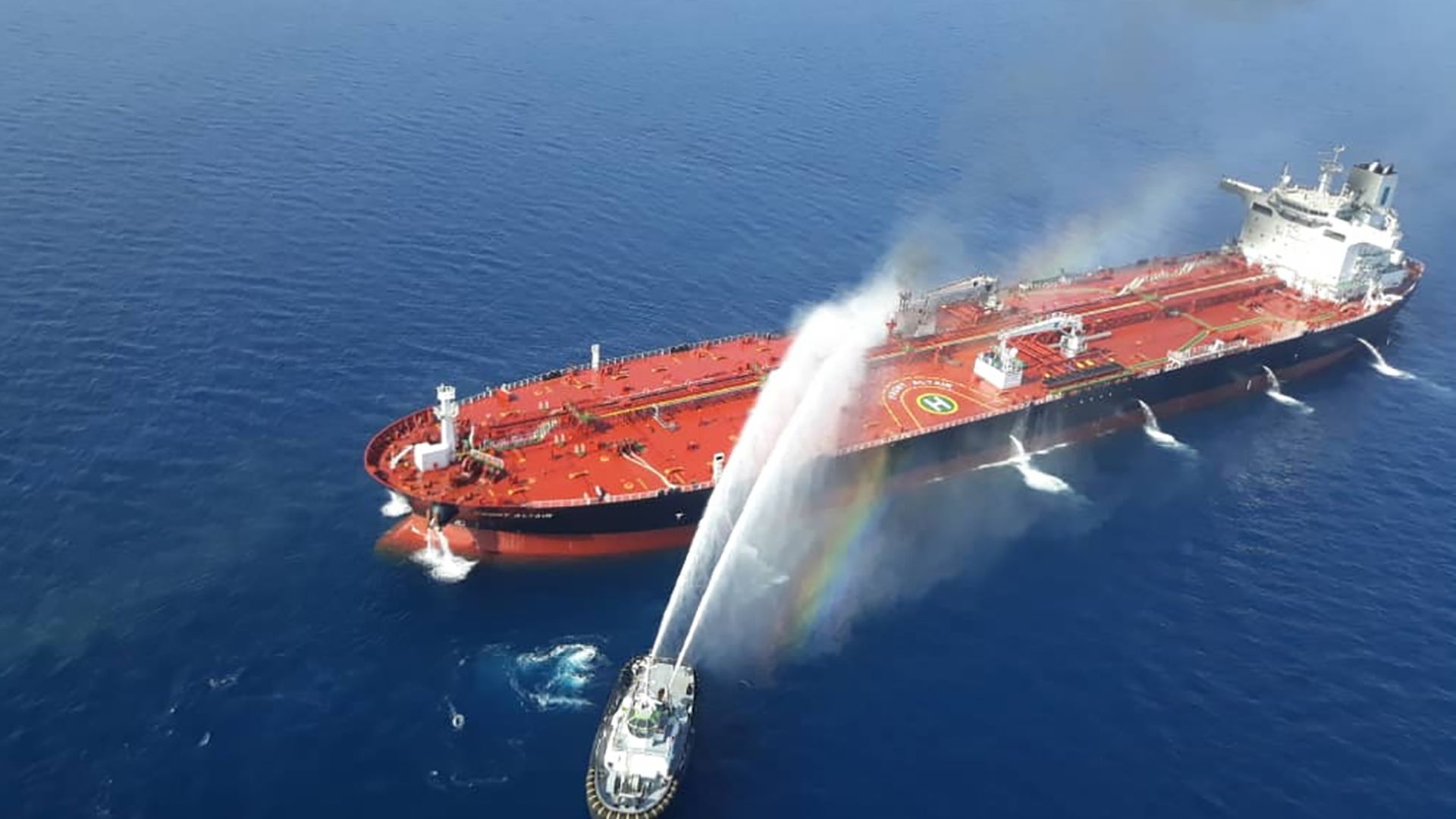 In response to the United States' claims on Thursday that Iran was responsible for attacks on 2 oil tankers near the Strait of Hormuz, the Iranian mission to the U.N. dismissed the accusation as "unfounded," and called for an immediate dialogue to reduce pressure and prevent "the reckless and dangerous policies and practices of the U.S."
Context: U.S. Secretary of State Mike Pompeo blamed Iran for the "unprovoked attacks" in the busy oil route earlier on Thursday, adding that the U.S. made its assessment based on intelligence about the type of weapons used. Already, tensions have been high following tightened sanctions on Iran — largely on the nation's oil industry and aggression.
What they're saying: In a statement on Thursday evening, the mission said:
"Neither fabrications and disinformation campaigns nor shamelessly blaming others can change the realities," per the U.N. mission statement. "The U.S. and its regional allies must stop warmongering and put an end to mischievous plots as well as false flag operations in the region."
"Reiterating its longstanding position on the need for promoting peace and security in the broader Persian Gulf region, the Islamic Republic of Iran stands ready to play an active and constructive role in ensuring the security of strategic maritime passages as well as promoting peace, stability and security in the region."
Go deeper... Iranian foreign minister to Trump: "Threats against Iran never work"
Go deeper