House Intelligence Committee subpoenas Mike Flynn, Rick Gates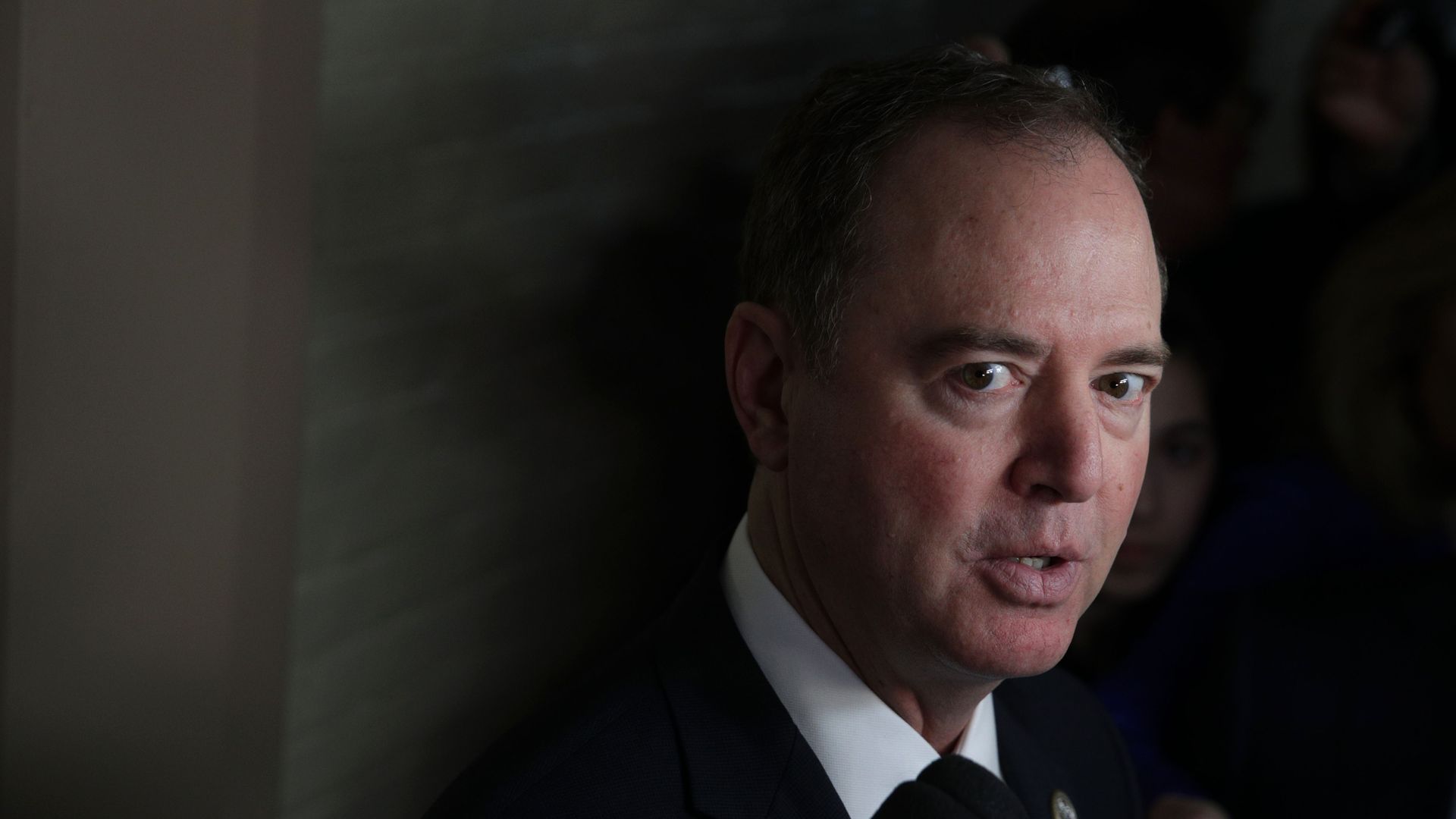 The House Intelligence Committee has subpoenaed former Trump national security adviser Michael Flynn and former Trump deputy campaign chairman Rick Gates to turn over documents by June 26 and testify on July 10.
Why it matters: Flynn and Gates both struck guilty pleas with special counsel Robert Mueller and were key witnesses in his investigation. The two former top campaign aides are currently awaiting sentencing.
Flynn, who pleaded guilty to lying to the FBI about his Russian contacts in December 2017, recently fired his lawyers and hired Sidney Powell, a vocal critic of the Mueller investigation.
Gates was a longtime business partner of Paul Manafort, who is currently serving a 7-year prison sentence. During his cooperation with the special counsel, Gates famously revealed that Manafort had shared internal campaign polling data with Konstantin Kilimnik, a suspected Russian intelligence operative.
The big picture: Chairman Adam Schiff is actively seeking more information about the counterintelligence aspects of the Mueller investigation. He noted at a hearing Wednesday that the committee has not been informed about the status of a counterintelligence investigation into the Trump campaign's ties to Russia, threatening to subpoena FBI director Christopher Wray if the bureau doesn't produce more information.
Statement from Chairman Adam Schiff:
As part of our oversight work, the House Intelligence Committee is continuing to examine the deep counterintelligence concerns raised in Special Counsel Mueller's report, and that requires speaking directly with the fact witnesses. Both Michael Flynn and Rick Gates were critical witnesses for Special Counsel Mueller's investigation, but so far have refused to cooperate fully with Congress.
That's simply unacceptable. The American people, and the Congress, deserve to hear directly from these two critical witnesses.
Go deeper