House Oversight holds Barr, Ross in contempt over Census documents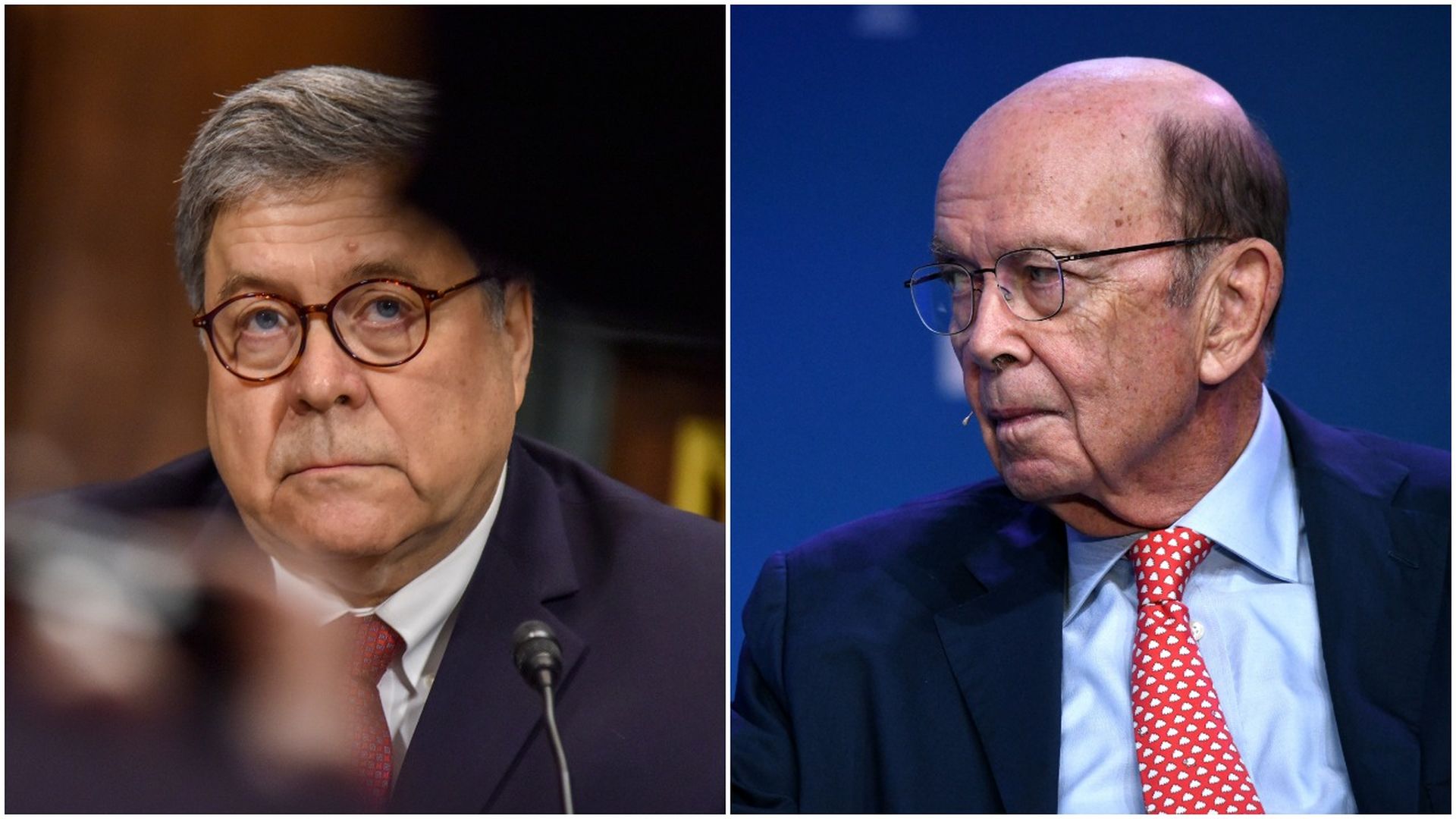 The House Oversight Committee has voted 24-15 to hold Attorney General William Barr and Commerce Secretary Wilbur Ross in contempt for refusing to turn over subpoenaed materials related to the Census citizenship question.
The big picture: Earlier Wednesday, President Trump asserted executive privilege over the subpoenaed documents on the advice of the Justice Department. The committee is investigating whether the Trump administration's decision to add a citizenship question to the 2020 Census was politically motivated, a controversy that could have major implications for future federal funding and redistricting.
Ross has defended the citizenship question as necessary to enhance the 1965 Voting Rights Act, despite the Census Bureau's own analysis that it could scare households with non-citizens into low response rates.
A 2015 study conducted by a now-deceased GOP gerrymandering strategist concluded that adding a citizenship question to the 2020 Census would "clearly be a disadvantage to the Democrats" and "advantageous to Republicans and Non-Hispanic Whites," according to court documents filed in a legal challenge.
That strategist went on to help write a draft Justice Department letter that argued the question was essential to enforce the Voting Rights Act, the same defense that Ross and the Trump administration have used.
The Supreme Court will rule on whether the question is constitutional by the end of the month.
Oversight Chairman Elijah Cummings (D-Md.) said in a statement:
"Today's contempt vote was the last thing I wanted to do.  I bent over backwards to try to work with the Administration, but they delayed, dissembled, and degraded our Committee's efforts to conduct this investigation and fulfill our responsibilities under the Constitution.  I asked Secretary Ross weeks ago to meet with me personally to try to resolve this impasse, but he refused.  We even offered to narrow our requests to just a small subset of documents, but both Attorney General Barr and Secretary Ross refused to provide them.  Instead, this morning President Trump made extremely broad assertions of 'protective' executive privilege to withhold all of the documents required by our bipartisan subpoenas. 
This is clearly part of a strategy—led by the President—to obstruct congressional investigations across the board, and it begs the question:  what else is being hidden from the American people?"
Read the DOJ's letter on executive privilege:
Go deeper: 2020 Census could be worst undercount of black and Latinx people since 1990
Go deeper