Report: Trump seeking candidates to primary Republican Justin Amash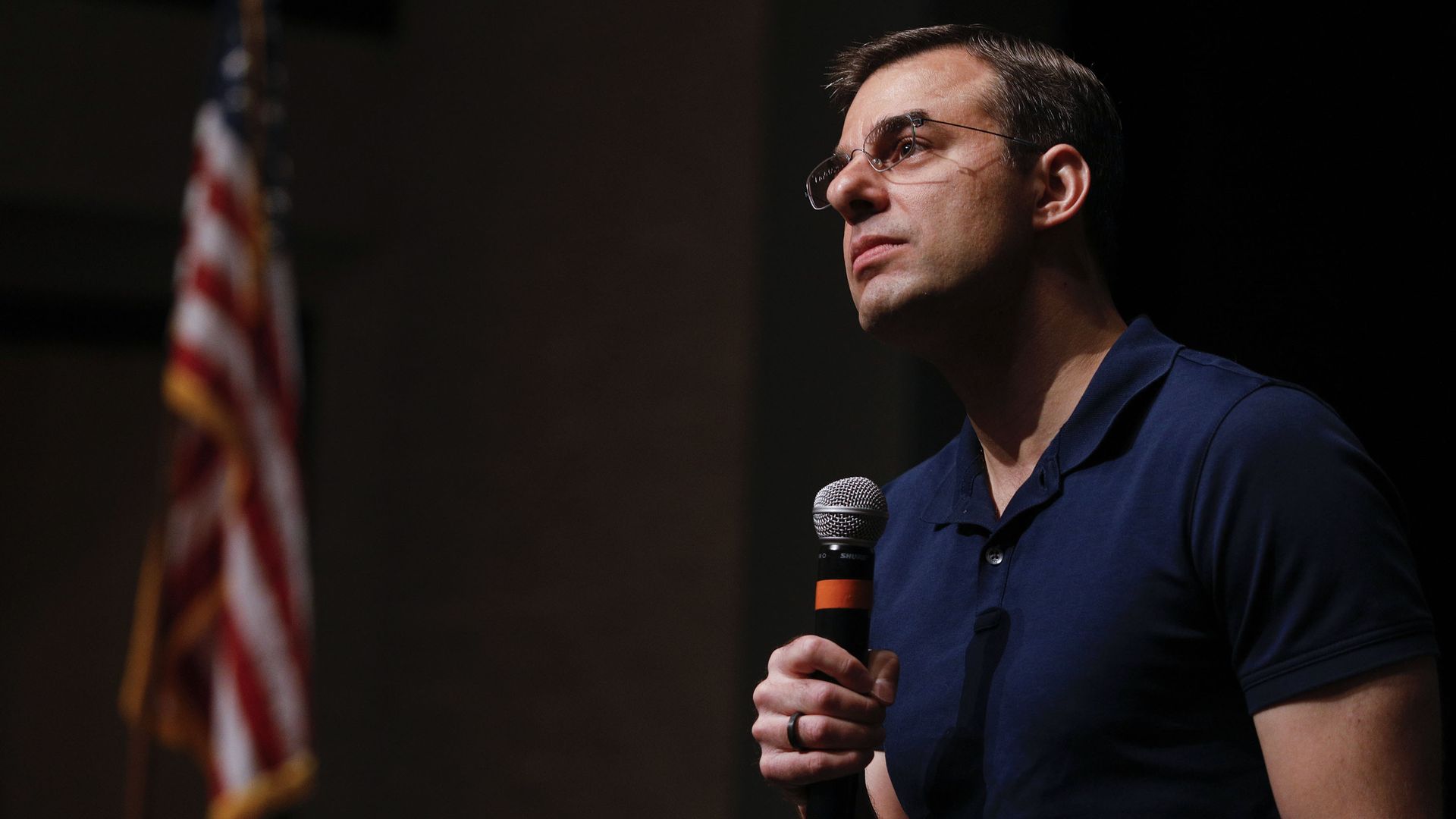 President Trump and his top advisers have discussed ways to punish Republican Rep. Justin Amash for calling for his impeachment, including by finding a primary challenger to knock off the five-term congressman, Politico reports.
Why it matters: Backing a primary candidate against Amash could be a risky move for Trump, as it may bolster the congressman's standing as a symbol of the anti-Trump movement within the Republican Party. But Trump still maintains near-90% popularity in the GOP, and the potential endorsement could send a clear signal to other Republicans that a turn against the president could land them in the same spot.
The state of play: Republican state legislator and Trump-supporter Jim Lower has already announced his candidacy for the seat, and says he hopes to win Trump's endorsement. Trump is said to have reached out to Vice President Mike Pence, Republican National Committee chairwoman Ronna McDaniel and House Freedom Caucus chairman Rep. Mark Meadows (R-N.C.) about the idea, but has not yet reached a decision.
The DeVos family, Republican mega-donors in Michigan, have also recently withdrawn their support for Amash, opening the door for other funders to potentially follow suit.
Go deeper: Justin Amash steps down from House Freedom Caucus
Go deeper