Big Tech grilled on hate speech, accountability at Code Conference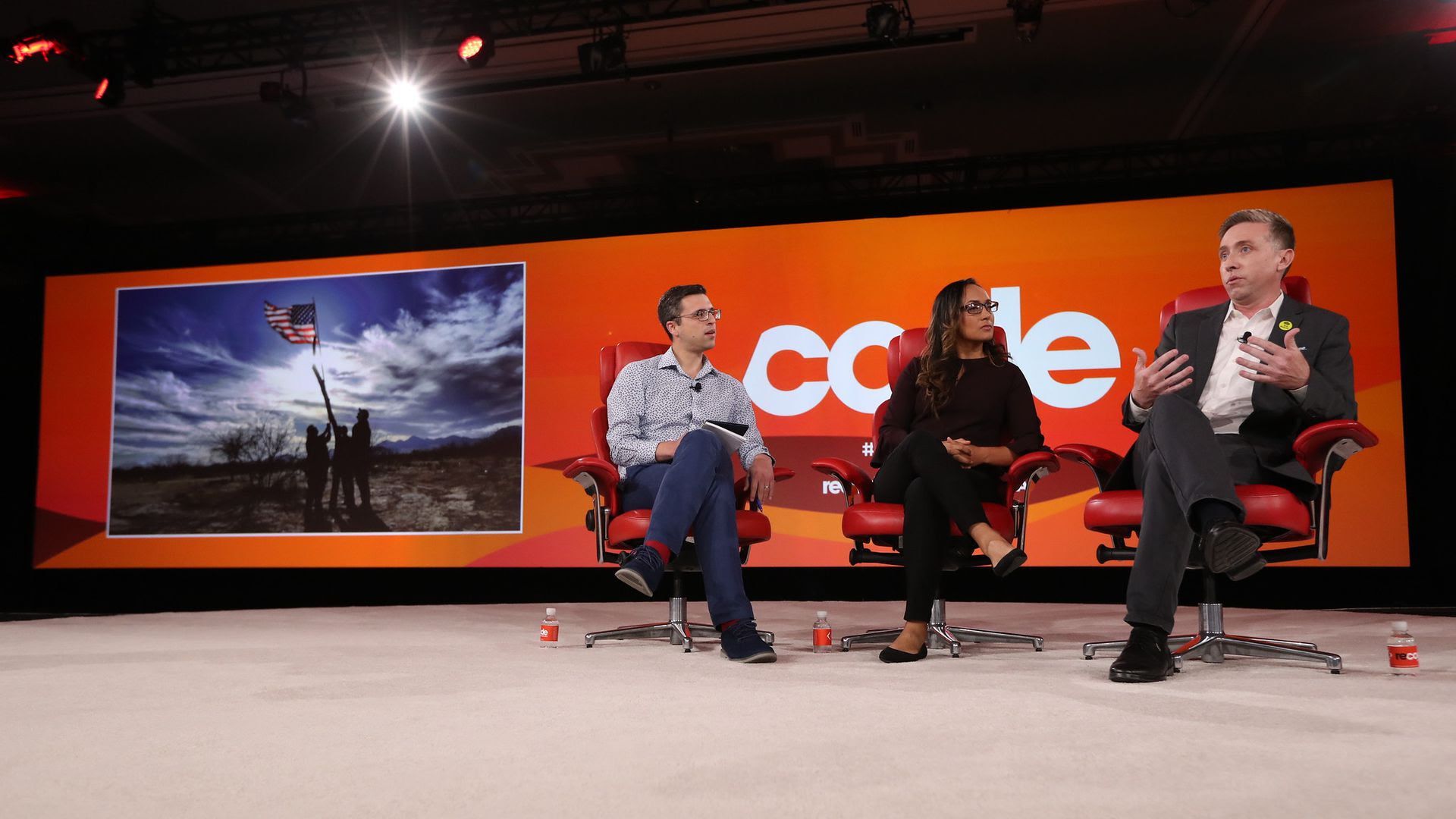 The attacks on the tech industry were many and frequent throughout the first two days of the Code Conference.
Why it matters: There has always been a measure of skepticism on stage at Code, but this year the negative side of tech was the primary focus, with only occasional mentions of new products or technology.
Details:
Hate speech: On Monday night, executives from Facebook, YouTube and Twitter were all peppered with questions about their role in allowing hate speech and harassment to flourish on their platforms.
Immigration: On Tuesday, the CEO of immigration rights center RAICES, Jonathan Ryan, argued that the tech industry is enabling the Trump administration's violation of immigration rights at the border. He called out Palantir, Amazon, Salesforce, Dell and Hewlett Packard Enterprise as among the firms making the work of ICE possible. "The tech industry deserves a lot of blame for what is happening on our borders," Ryan said. (Full video here.)
Accountability: Later in the day, author Baratunde Thurston highlighted some of the points in his New Tech Manifesto. He called on attendees to push for a tech industry that collects less data and is more transparent and accountable, but also is attuned to the potential misuse of their creations. He added, "we should start treating people's data as a part of their property."
Go deeper: Ahead of Code, founder Kara Swisher published her own manifesto on the tech reckoning.
Go deeper