Beto O'Rourke targets Trump policies in LGBTQ protection plan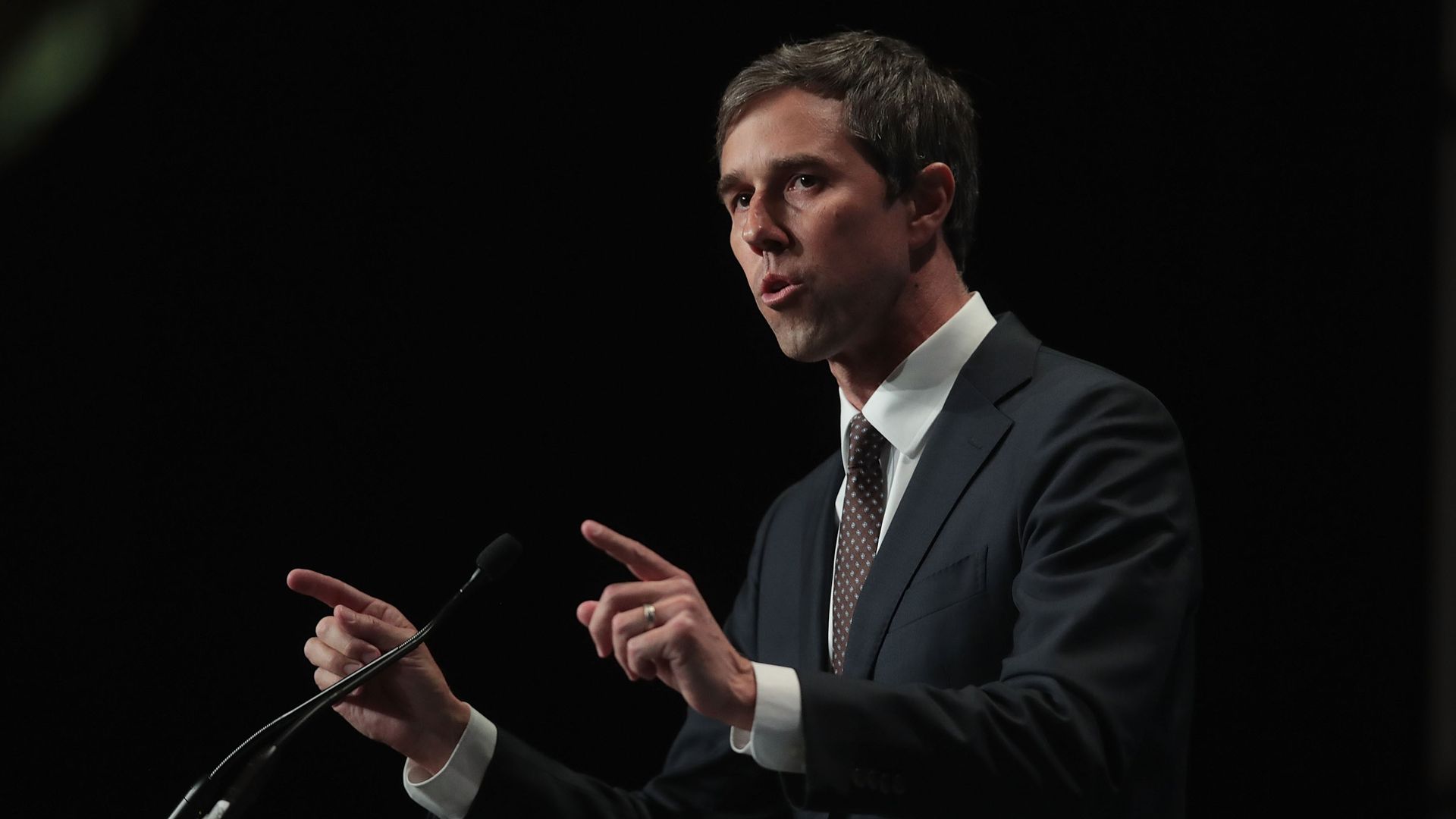 2020 Democratic candidate Beto O'Rourke shared his campaign's plan to increase protections for LGBTQ Americans on Wednesday.
The big picture: O'Rourke is focused on reversing the Trump administration's policies that he says infringe on the rights of the LGBTQ community, like the administration's ban on transgender military personnel.
Details:
Protecting the LGBTQ community: O'Rourke is pledging to use his executive authority to reverse Trump's policies to expand protections for transgender Americans, including reversing the transgender military ban. O'Rourke says he will also fight against practices that harm the LGBTQ community such as conversion therapy and appoint judges who support LGBTQ rights.
Ensure full equality: O'Rourke wants to work with Congress to pass the Equality Act, which passed the House last month, to guarantee protections for LGBTQ Americans in all 50 states.
Strengthen global safeguards for the LGBTQ community: O'Rourke plans to partner with other nations to reform the asylum and refugee processes for persecuted LGBTQ immigrants. He also wants the U.S. to secure a global treaty protecting LGBTQ individuals, invest in the Global Equity Fund and have a special envoy for LGBTQ human rights.
Go deeper