Mitch McConnell changes tune on Trump's Mexico tariffs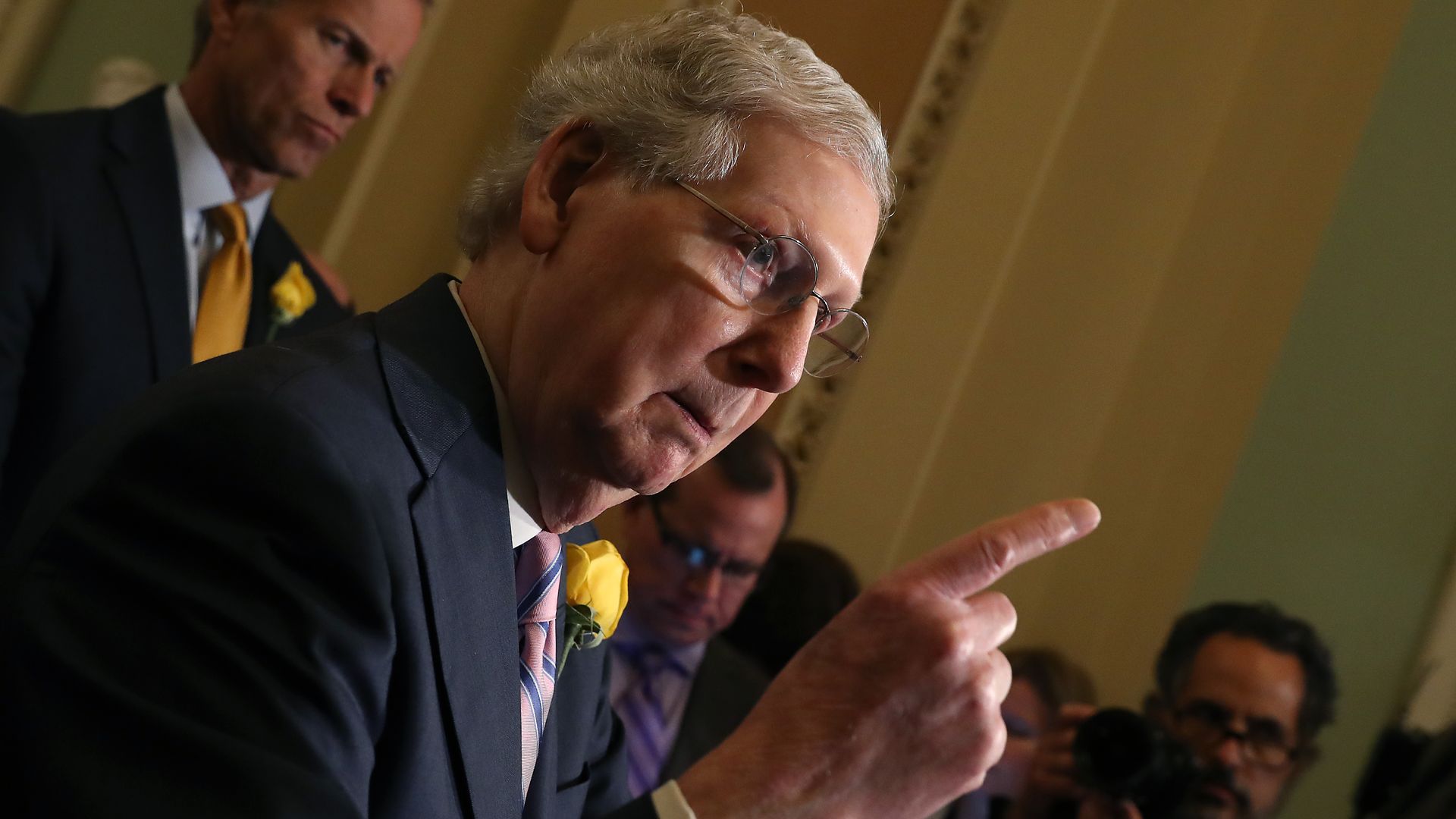 A few days after President Trump announced that tariffs against Mexican goods were "indefinitely suspended," Senate Majority Leader Mitch McConnell (R-Ky.) has backed off his previous tariff criticism.
What he's saying: "I think the cold, hard reality is, even though almost none of my members were enthusiastic about the prospect of tariffs, you have to give the president credit — it worked," he said, Politico reports.
Flashback: Last week, McConnell told administration officials that Trump "should hold off on imposing tariffs on Mexico until he can personally make his argument to Republicans in Congress," per Bloomberg.
One person in the room at a Senate Republican lunch told Bloomberg there was frustration that "the president doesn't understand how tariffs work and that they will hurt American consumers and businesses."
"There is not much support in my conference for tariffs, that's for sure," McConnell said last week.
Go deeper: Business "freak out" spurs plans to tame Trump on trade
Go deeper