What some Pennsylvania swing voters don't like about Biden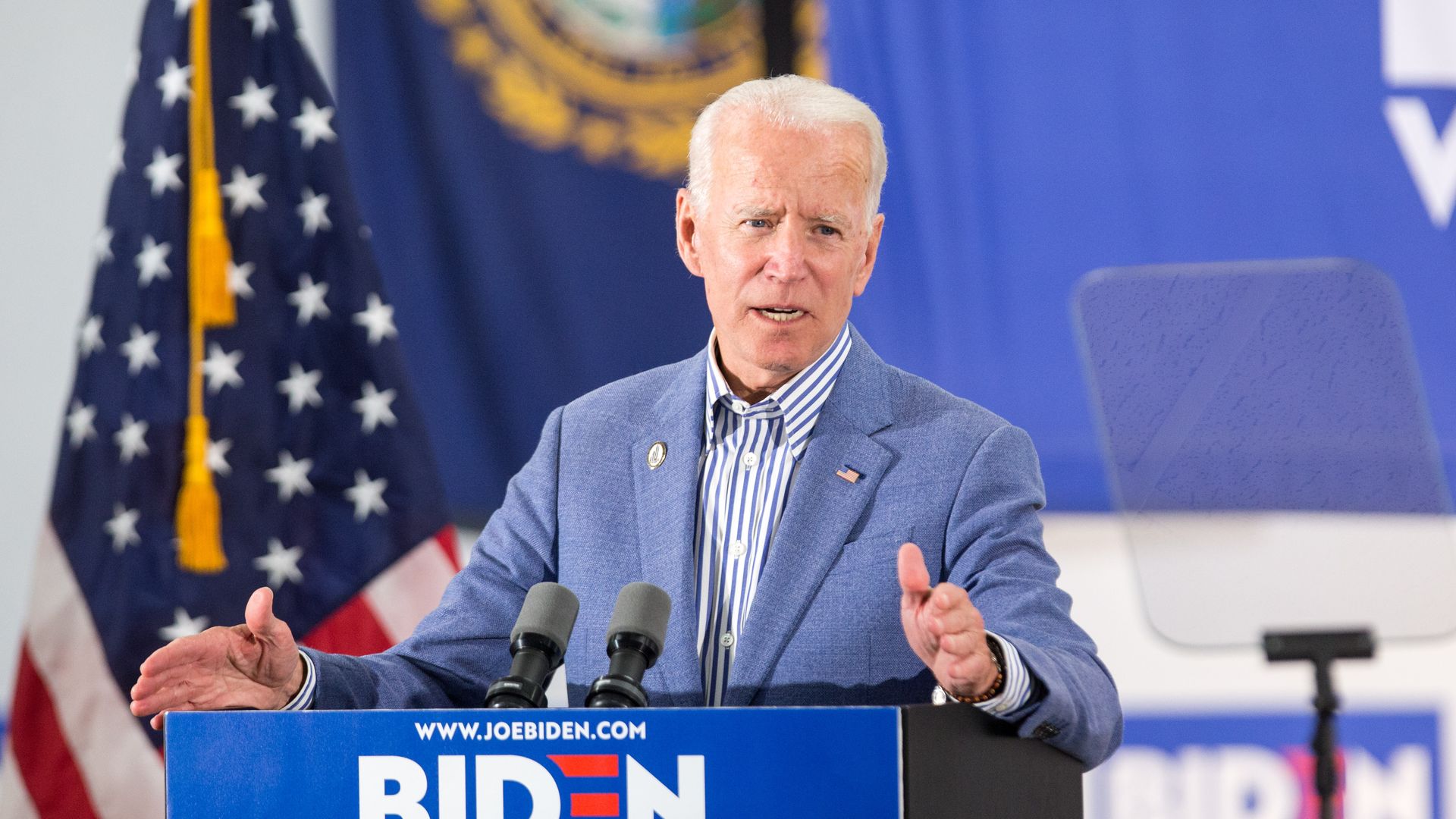 Joe Biden has led the 2020 polls since before he even entered the race, but some swing voters in his home state — who voted for Barack Obama and then Donald Trump — aren't feeling him.
The big picture: They think he looks too old to be president, but the real kicker is that many of these voters felt Biden's portrayal of the Charlottesville protests in his announcement video was "a complete lie," in the words of one participant. That's why Biden could have trouble winning some of these voters back to the Democratic side in 2020.
That was another main takeaway from our June 3 Engagious/FPG focus group conducted in Erie, Pennsylvania.
What they're saying: He "twisted it," said 51-year-old Daphne Kretz.
"They're sensationalizing the Democratic standpoint" on what happened in Charlottesville, said 66-year-old Vince K. "He's making a greater issue out of a non-issue than what there should be because he figures it will feed the party and that's why the party feeds him."
Some said Biden intentionally mischaracterized Trump's words. "They're playing identity politics and that's all that was about," said 62-year-old David R. about Biden's announcement video.
"I read the transcription: Trump said there's good people on both sides ... referring to the people that wanted to take down the statue of Robert E. Lee. So in my world that's a complete lie."
Others think Biden is late to the issue of racial prejudice. "I do believe that a lot of the prejudice came out during his administration with Obama," said 55-year-old Laurie B. "It just infuriates me that that's when the country started getting divided and now he wants to fix it."
Yes, but: These swing voters viewed Biden as Trump's biggest threat among the candidates who are 67 and older. (That includes Bernie Sanders, John Hickenlooper, Elizabeth Warren and Jay Inslee.)
We asked them to score candidates on a scale from zero to 10 (not at all concerned to very concerned) about how big of a threat they'd be to Trump in 2020.
Biden scored a 6.3 out of 10, whereas the others' scores ranged from 5.8 down to 3.3.
Go deeper: Pennsylvania swing voters aren't ditching Trump in 2020
Go deeper