Biden changes tone on China: "They are a serious challenge to us"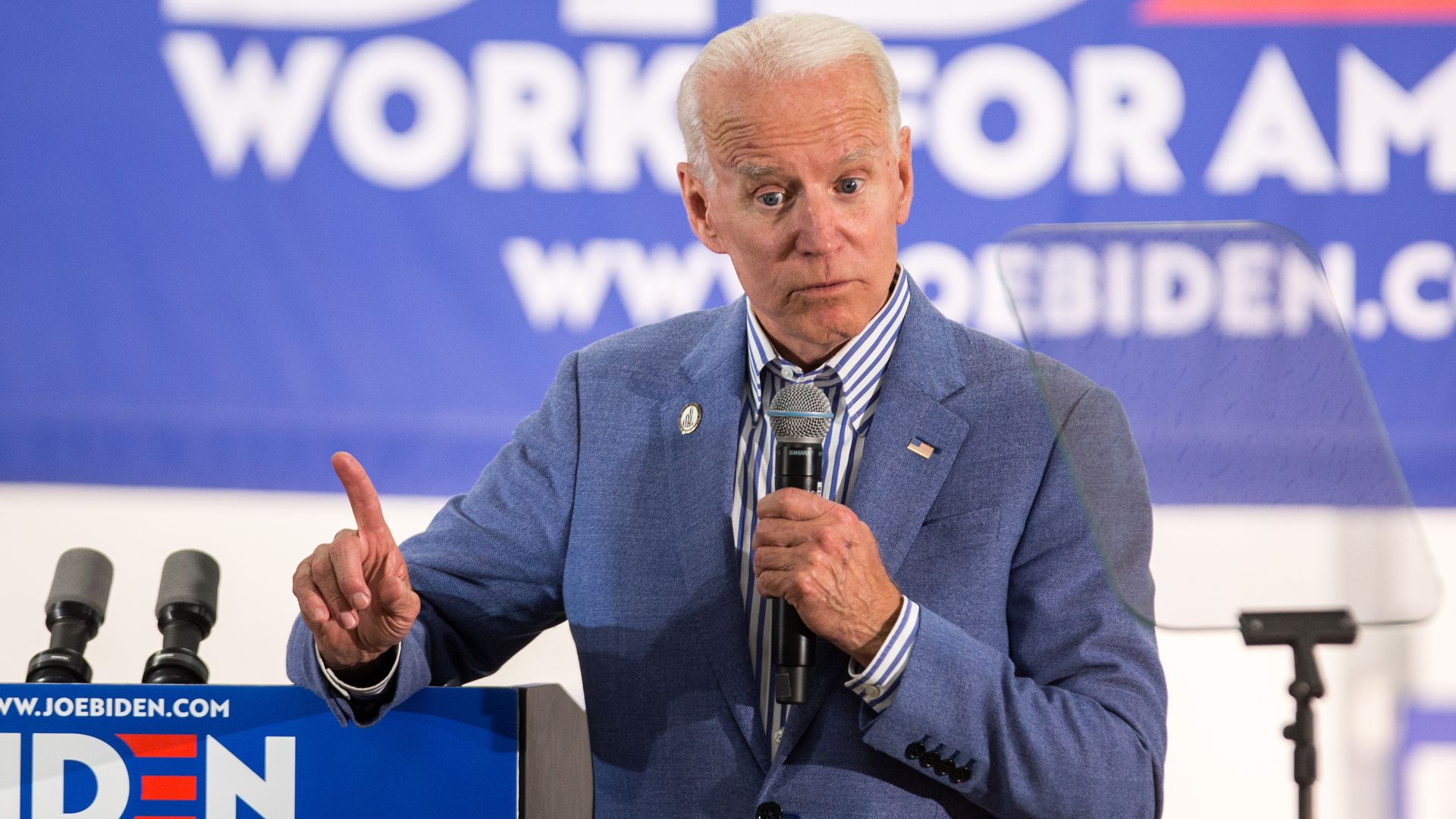 Weeks after downplaying the threat that China poses to the U.S. on the global stage, 2020 presidential candidate Joe Biden is calling for action to combat China's outpacing of the U.S. in emerging technologies, infrastructure and global influence.
Flashback: On May 1, Biden said in a speech, "China is going to eat our lunch? Come on, man — They can't even figure out how to deal with the fact that they have this great division between the China Sea and the mountains in the West. They can't figure out how they're going to deal with the corruption that exists within the system. They're not bad folks, folks … They're not competition for us."
Driving the news: Campaigning in Iowa on Tuesday, the same day that President Trump plans to visit the state, Biden will tell supporters in a prepared speech: "You bet I'm worried about China—if we keep following Trump's path."
"While Trump is tweeting, China is making massive investments in technologies of the future. While Trump is name-calling, China is building roads, bridges, and high-speed rail. While Trump is pursuing a damaging and erratic trade war, without any real strategy, China is positioning itself to lead the world in renewable energy. While Trump is attacking our friends, China is pressing its advantage all over the world. ... But the reason I'm optimistic, and the point I've been making for years is— IF we do what we need to do here at home, IF we stand up for American interests, IF we invest in our people, live our values, and work with our partners — We can out-compete anyone."
Between the lines: The stance appears to be a reversal of Biden's previous stance — or at the very least a clarification, following pushback from commentators across the political spectrum. In his remarks, Biden will outline specific ways that the U.S. can combat China's influence, emphasizing that Trump is making "the wrong choices" on policy but that the U.S. can never fail if it presents a united front.
Go deeper: Biden to hit Trump 76 times in Iowa speech
Go deeper