Updated Jun 20, 2019 -

World
Boris Johnson and Jeremy Hunt will square off to replace Theresa May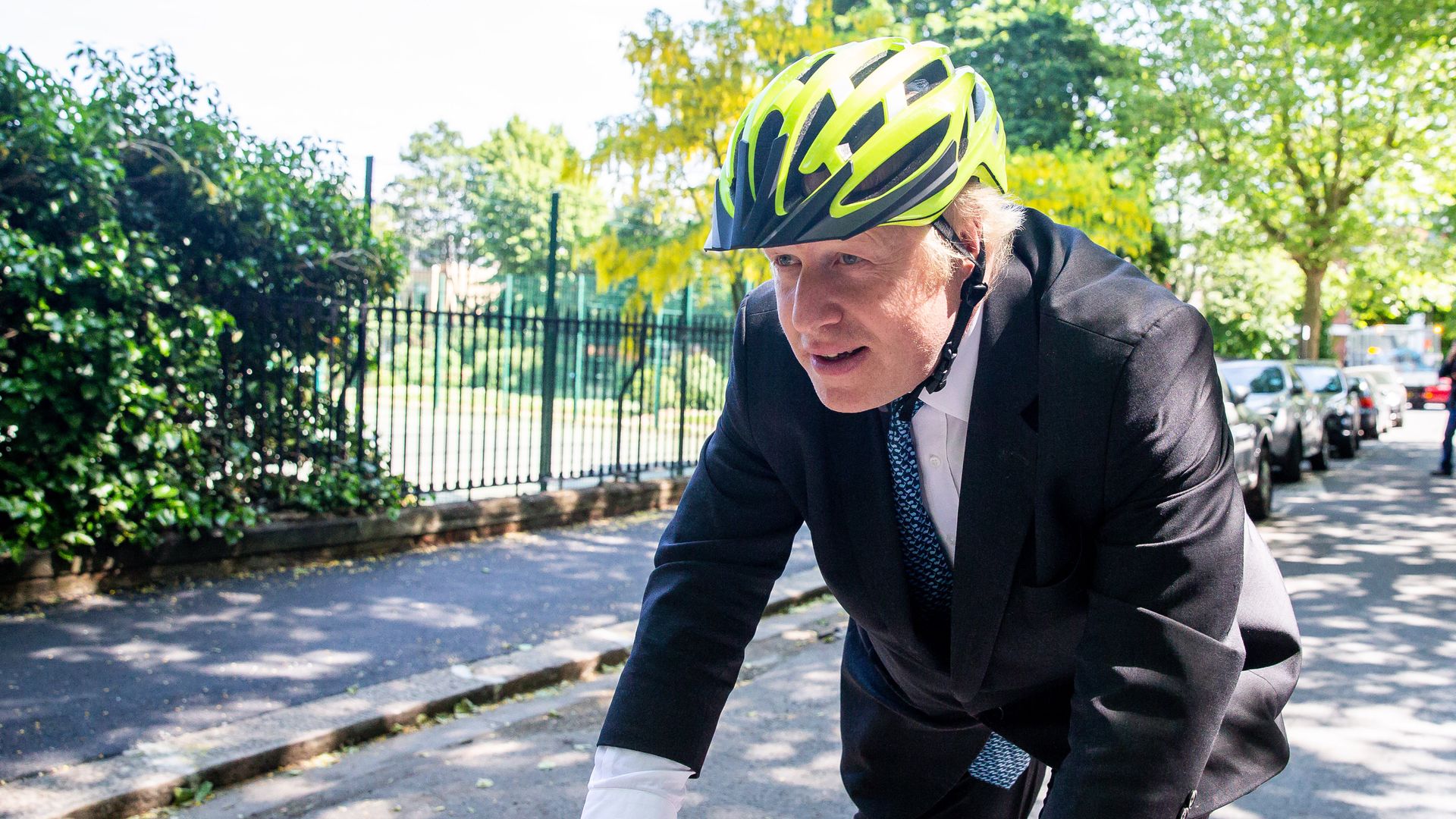 Boris Johnson and Jeremy Hunt will square off to replace outgoing U.K. Prime Minister Theresa May as the leader of the Conservative Party after its 1922 Committee announced Thursday the results of the final round of voting by the party's members of Parliament.
The state of play: Boris Johnson, a brash Brexiteer and the former mayor of London, is firmly in control of the race — taking a huge chunk of MPs votes and widely favored by the public. He's up against Jeremy Hunt, May's foreign secretary who is widely viewed as being more moderate in his Brexit views.
The state of play: Conservative MPs have voted in a series of five ballots to whittle the field down to two. The leadership campaign has so far been defined by candidates' views on Brexit as it will decide who will lead the next attempt to reach a deal — or not — for the U.K. to leave the EU.
The results from the fifth ballot (change from the fourth):
Boris Johnson: 160 (+3)
Jeremy Hunt: 77 (+18)
Michael Gove: 75 (+14, eliminated)
Who's still in:
Jeremy Hunt: He serves as May's foreign secretary and is widely considered the favorite as a moderate alternative to Boris Johnson. He believes he can renegotiate May's Brexit deal with the EU to stave off a no-deal Brexit.
Boris Johnson: He is the clear frontrunner in the race, having previously served as May's foreign secretary and the mayor of London. Known as a leading voice for the 2016 campaign to leave the EU, Johnson has promised he'd leave with or without a deal on Oct. 31 — but his bombastic, gaffe-ridden nature can be equally appealing and off-putting to certain sectors of the electorate.
What's next: The formal leadership campaign between Johnson and Hunt kicks off in earnest on June 22. Registered Conservative Party members will then choose their favorite via a mail-in ballot with the winner set to be announced during the week of July 22.
Given Johnson's overwhelming lead, it's always possible that Hunt could drop out early in the name of party unity, giving the new government more time to take on Brexit.
Go deeper: Everything you need to know about Brexit
Go deeper