Mexican foreign minister contradicts Trump on secret immigration deal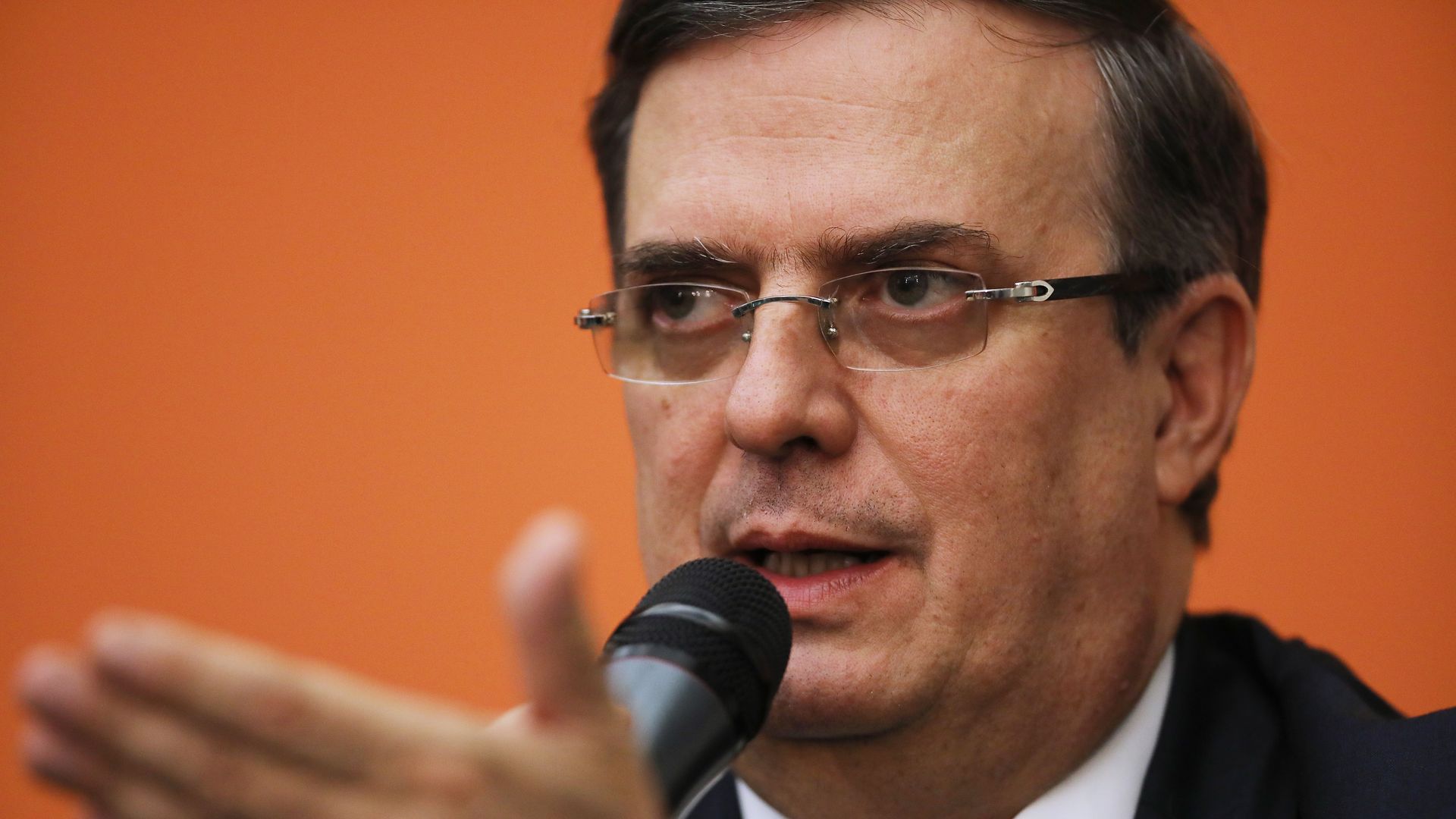 Mexican Foreign Minister Marcelo Ebrard said at a news conference Monday that there is no secret immigration deal between Mexico and the United States, the New York Times reports.
Why it matters: The claim contradicts a tweet from President Trump earlier Monday that stated that the two parties had "fully signed and documented" an agreement related to immigration and security that would be unveiled soon. Trump also wrote that the measure would need to be voted on by Mexico's legislative body, which he did not foresee being a problem.
The New York Times previously reported that the deal with Mexico included pledges to reduce the flow of migrants that the country had already agreed to months ago.
The supposed breakthrough prompted Trump to drop his threat of tariffs on Mexican goods, which had received major backlash even from within his own party. Trump had previously said that the tariffs would be withdrawn once Mexico addressed the situation at the southern border.
Ebrard said at the press conference that there had merely been an agreement for both parties to monitor migration in upcoming months, with a contingency for discussions on further asylum reforms if it was determined that individuals crossing the U.S.' southern border had not been reduced.
"Let's have a deadline to see if what we have works and if not, then we will sit down and look at the measures you propose and those that we propose," Ebrard said.
Go deeper