U.S. ambassador: Israel can annex part of West Bank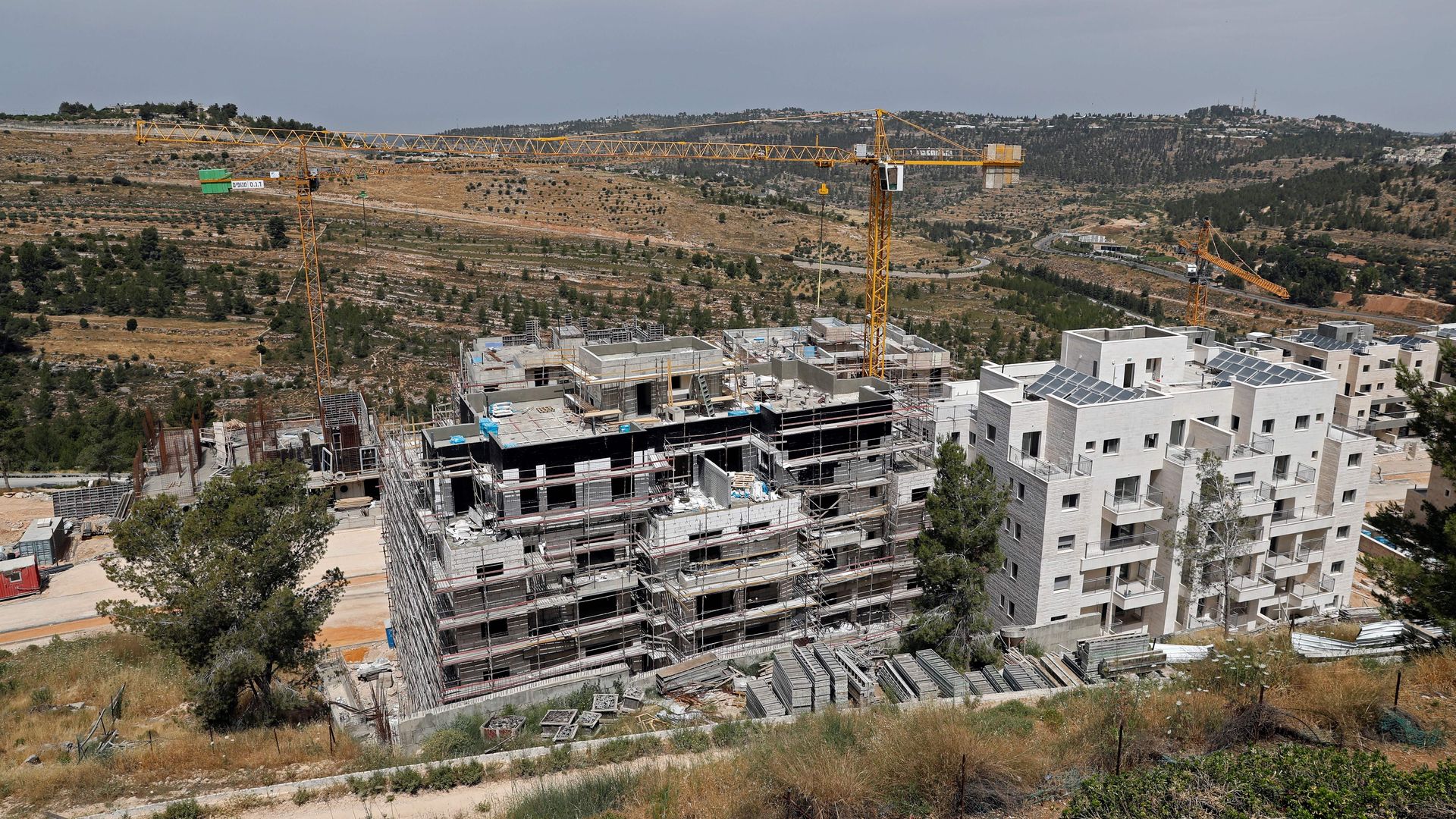 U.S. Ambassador David Friedman told the New York Times on Saturday that Israel has the right to annex some, but "unlikely all" of the Palestinian West Bank.
Why it matters: Friedman's proclamation comes less than a month from when White House adviser Jared Kushner is expected to reveal the economic details of his Middle East peace plan in Bahrain.
The big picture: If Israel begins to annex land from the West Bank, the country would be in violation of international law, per the Times. It's not likely the Trump administration would oppose the move.
Yes, but:
A State Department official told Axios that "no plan for unilateral annexation by Israel of any portion of the West Bank has been presented by Israel to the U.S. nor is it under discussion."
An official from the U.S. Embassy in Israel also confirmed there has been no change regarding the U.S.' policy toward annexation of the West Bank.
Go deeper: Kushner: "I'm not here to be trusted" by Palestinian leaders
Go deeper