Scientists are concerned with Trump's fetal tissue ban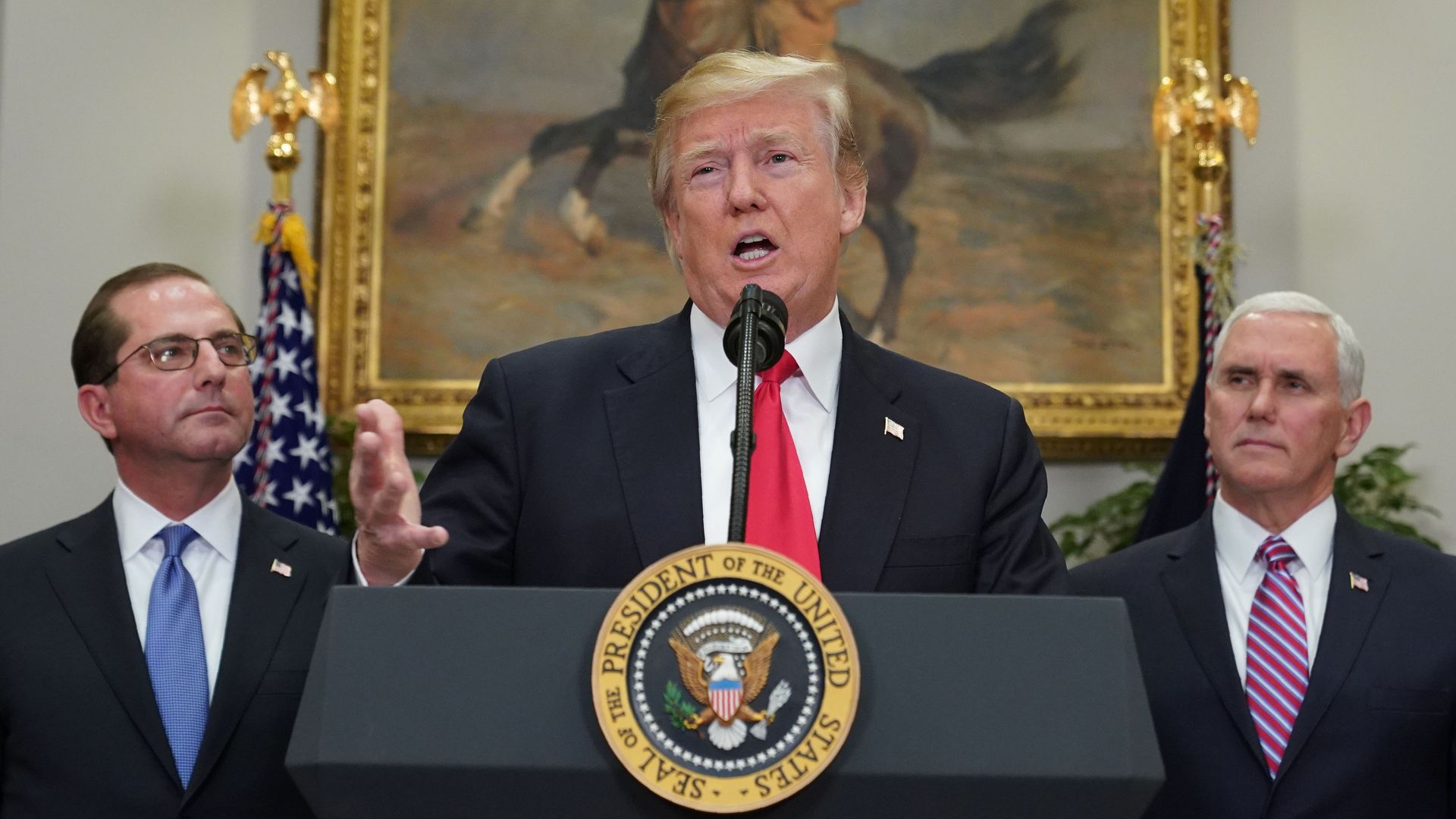 The Trump administration announced yesterday that it will no longer fund medical research that uses fetal tissue, drawing the ire of scientists and research groups.
The big picture: While scientists say that there is no equally effective alternative to fetal tissue in research, opponents of its use say that some newer methods show potential, the Washington Post reports.
The administration will also end a multi-million dollar contract with a lab at the University of California, San Francisco that uses fetal tissue to test new HIV therapies.
"Promoting the dignity of human life from conception to natural death is one of the very top priorities of President Trump's administration," HHS said in a statement.
The impact: The National Institutes of Health funds about 200 external research products that use fetal tissue, which will be unaffected. There are only 3 NIH-run projects that will be impacted.
Future grant applicants will be reviewed by an ethics advisory board.
What they're saying: While the move is supported by anti-abortion advocates, scientists say it's an impediment to finding new medical treatments.
The new rules "further erode the unique potential fetal tissue research holds for addressing such critical objectives as fighting blindness, ending Parkinson's disease, and advancing maternal and child health," Research!America said in a statement.
"Valuable research that is directed at helping to develop therapies for terrible diseases will be stopped," Larry Goldstein, a distinguished professor in the University of California, San Diego, told the Washington Post.
Go deeper: Trump administration adds new restrictions for fetal tissue research
Go deeper