Trump tells Irish leader Brexit and border issues will go "very well"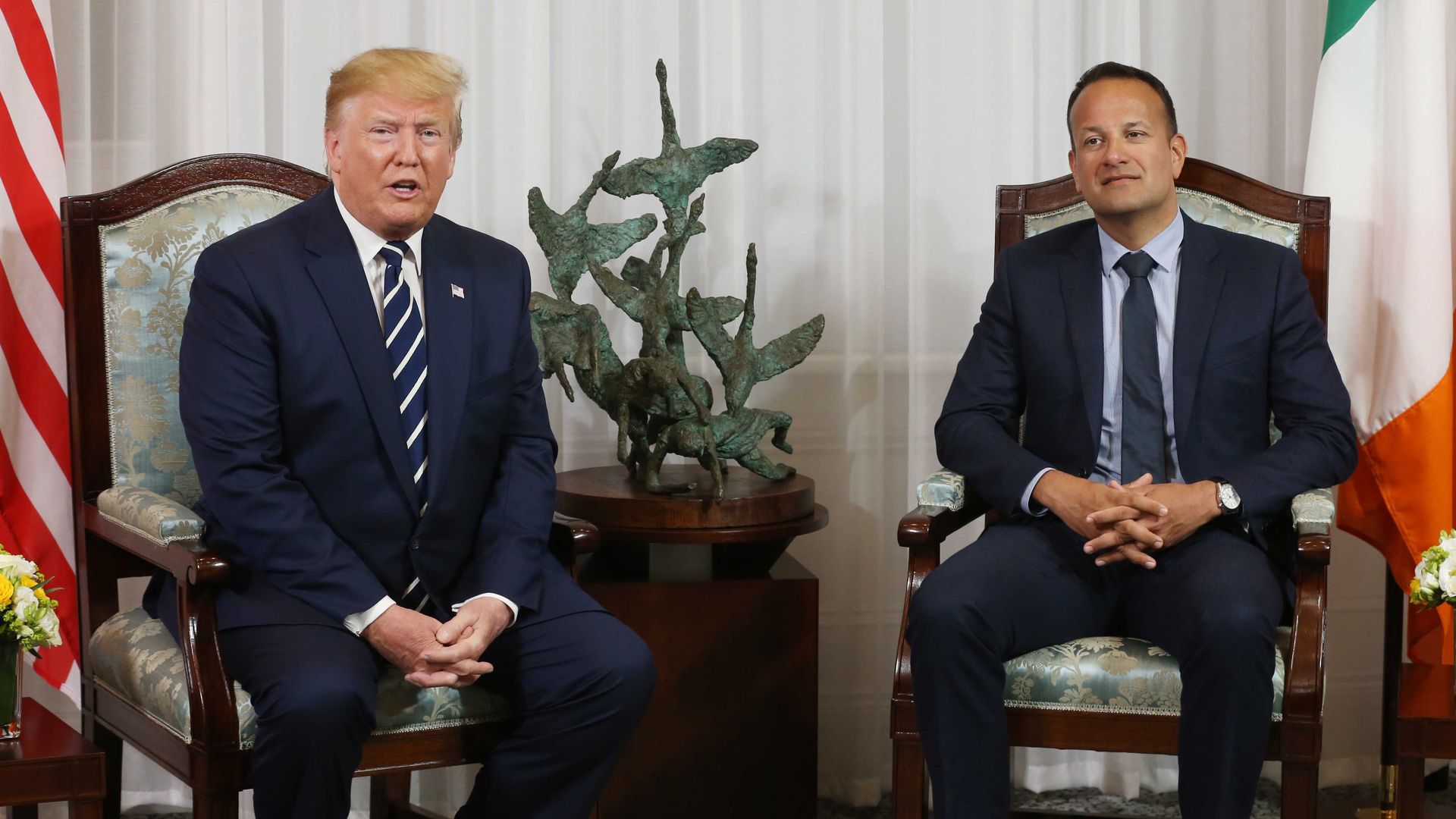 President Trump said Wednesday at a news conference in Ireland Brexit will work out "very well" and so would the border issues it poses for Ireland and Northern Ireland, which is is part of the United Kingdom.
Details: Trump told Ireland's Taoiseach Leo Varadkar "it will all work out very well and also for you, with your wall, your border." He said there's "a border situation in the United States and you have one over here." Varadkar responded, "The main thing we want to avoid, of course, is a border or a wall between both sides." Trump replied, "I think you do ... The way it works now is good, you want to try and keep it that way."
Why it matters: Northern Ireland is the only part of the UK that will share a land border with other EU countries post-Brexit. Many in Ireland are concerned that Britain's exit from the EU could see the return of a hard border separating the Northern Ireland from the Irish Republic.
The big picture: Trump said Ireland's preferred choice of maintaining the current system of no customs checks between the 2 countries was "a big point of contention" with respect to Brexit, which the Irish government opposed. "I'm sure it's going to work out very well," he said.
The president stopped off in Ireland after a 3-day state visit to the U.K., before heading to Normandy, France, for commemorations marking the 75th anniversary of D-Day.
Trump visited his golf resort in Ireland after discussing with Varadkar the U.S. and Ireland's economies, E3 visas for Irish citizens and the 2 countries' need to work together to make sure large firms pay their "fair share" of tax, according to the BBC.
Go deeper: Brexit's Irish border headache
Go deeper