U.S. preparing for $2B arms sale to Taiwan: Reports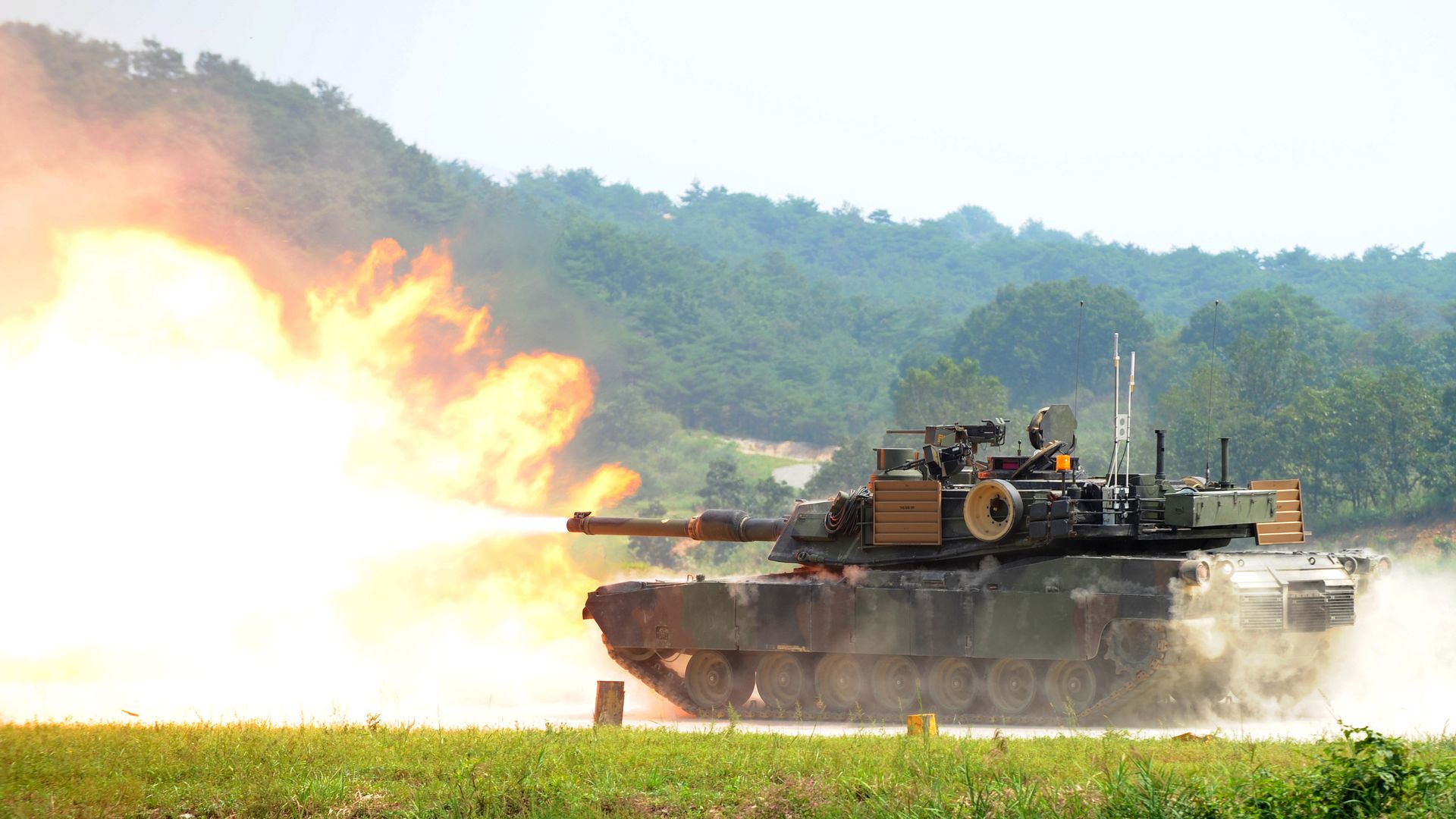 Congress has received notification of a potential $2 billion U.S. sale of tanks and other weapons to Taiwan, Reuters first reported Wednesday, citing 4 sources who spoke on condition of remaining anonymous.
Details: Bloomberg reports the Pentagon and State Department outlined to Congress the deal would include a resupply of anti-air and anti-armor weapons and the first-time sale of the U.S. Army's the M1A2 tank, described as the "backbone of the armored forces."
Why it matters: Such a sale would likely anger China, which regards the self-ruled Taiwan as a breakaway province. Taiwan has become one of several flashpoints in the U.S.-China relationship, as the trade war shows no signs of abating and negotiations between the 2 countries continue to stall.
The big picture: Acting Defense Secretary Patrick Shanahan said on Saturday the U.S. is prepared to invest billions of dollars in securing stability in the Indo-Pacific region.
Go deeper