Highlights from Trump's interview with Piers Morgan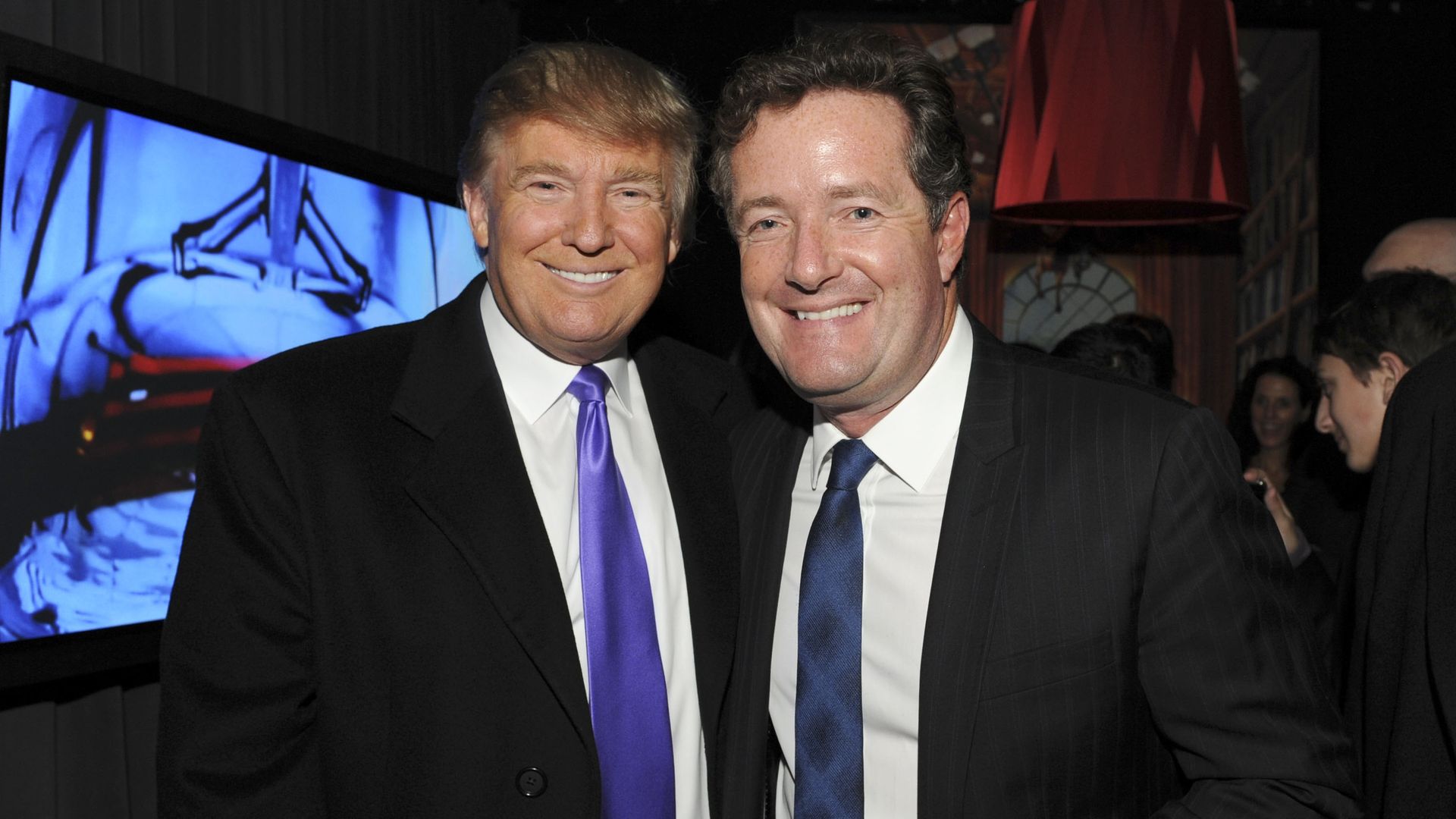 In a wide-ranging interview with Piers Morgan broadcast on "Good Morning Britain" Wednesday, President Trump said he's open to talks with Iran, but wouldn't rule out military action against the country.
"There's always a chance. Do I want to? No. But there is always a chance."
Highlights: In the interview, recorded in London's Churchill War Rooms on the last day of his state visit, Trump defended his criticisms of Sen. John McCain months after the Arizona senator's death, saying he never thinks about him but people keep raising the issue with him. He reiterated that he was "not a fan" of him. "I didn't like what he did to health care," he said. "I didn't like how he handled the veterans."
Morgan raised the issue of shooting deaths in the U.S. with Trump, who responded by saying there are stabbings "all over" London.
He repeated claims he's made previously that the Bataclan theater massacre during the 2015 Paris terrorist attacks wouldn't have happened if "one or two" concertgoers had a gun.
Trump defended his ban on transgender military personnel.
He appeared to walk back comments he made at his U.K. news conference in which he said "everything is on the table" in trade talks with the U.K. — including Britain's public health care system, the National Health Service. "That's something I would not consider part of trade," he told Morgan. "That's not trade."
The president — who was observing the D-Day 75th anniversary commemorative events with Queen Elizabeth II and other world leaders later Wednesday — paid tribute to World War II leaders, including the late British Prime Minister Winston Churchill.
Trump, who didn't serve in the Vietnam War, said he "wouldn't have minded" fighting in the conflict, and he thinks he makes up for not participating with funding for the military under his administration.
He wouldn't reveal what he discussed with Queen Elizabeth II after she asked him not to, but he said he had a "great conversation" with Prince Charles "about, as you would call it, climate change. ... I tell you what moved me is his passion for future generations," he said. "This is real, he believes that, he wants to have a world that is good for future generations and I do, too."
Trump denied that climate change is caused by humans, despite the overwhelming scientific consensus: "I believe there's a change in weather, and I think it changes both ways. Don't forget, it used to be called global warming. That wasn't working. Then it was called climate change. Now it's actually called extreme weather."
The president clarified remarks he made about Meghan Markle, the duchess of Sussex, in which he used the word "nasty" during an interview last week. He'd just learned she called him "divisive" and "misogynistic" during his 2016 presidential campaign.
Go deeper: Trump's U.K. state visit in photos
Go deeper