Terry McAuliffe eyes another run for Virginia governor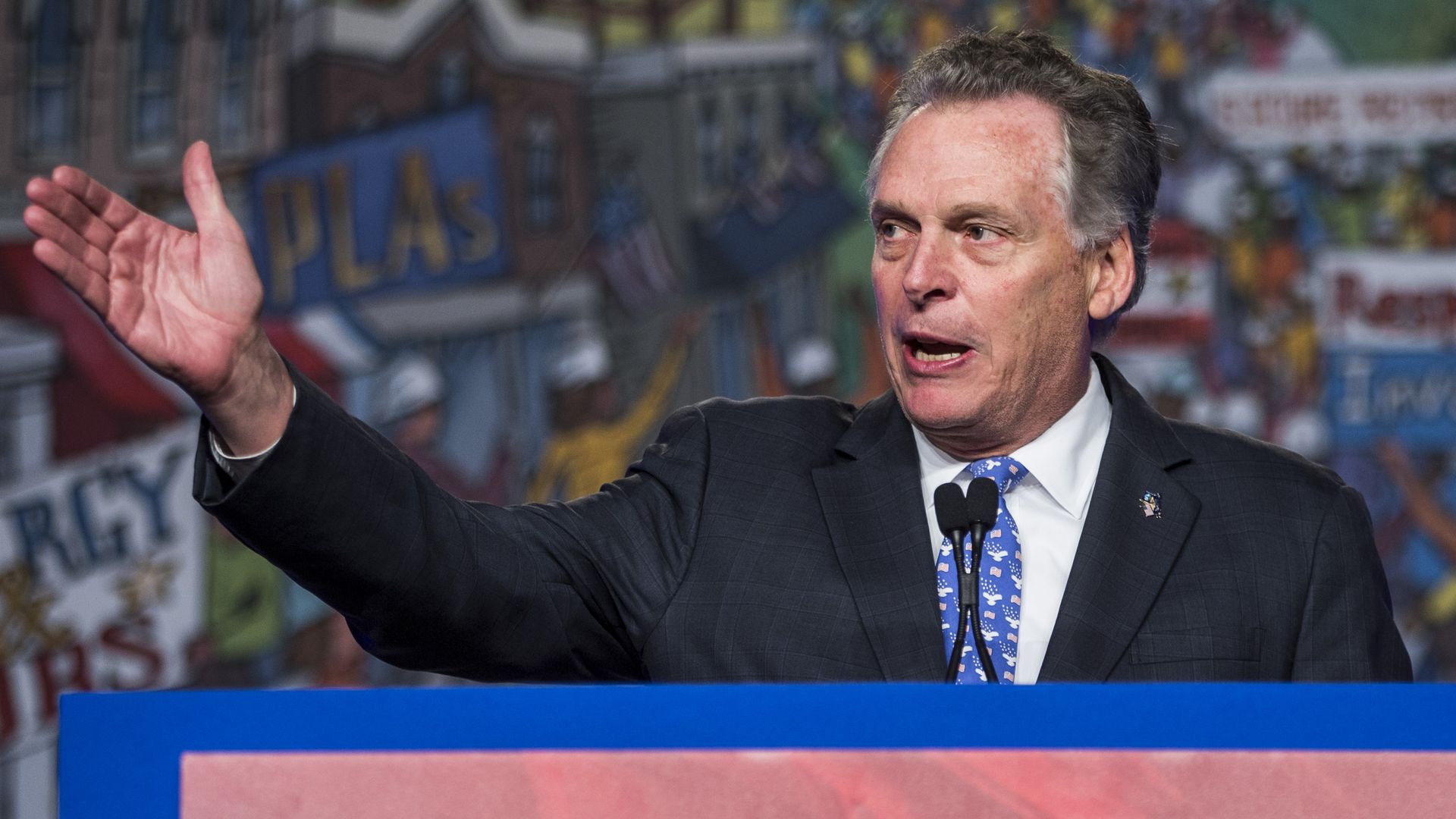 Former Virginia Gov. Terry McAuliffe, who was popular when he left office last year, is hinting to Democrats that he may run for governor again in 2021.
Why it matters: McAuliffe, who bowed out of the 2020 presidential race, could help his party recover from the chain of scandals that began with the racist yearbook photo of McAuliffe's successor, current Gov. Ralph Northam (D).
A quirk of Virginia law lets a governor serve only one term in a row, but non-consecutive terms are allowed. So McAuliffe is free to run again.
Where it stands: McAuliffe, 62, a former DNC chair, told me that Democrats should focus on this November, when all 140 of the Old Dominion's legislative seats are on the ballot, and control of both chambers is up for grabs: "It's all about '19."
But he certainly didn't rule out another run: "I love being governor. There is not a better job in the world. Really, you can get out of bed and help people every single day."
U.Va.'s Larry Sabato told me McAuliffe has "told or hinted his second-term plans to anyone who'd listen."
"Rank-and-file Democrats seem to be welcoming the idea."
Go deeper: Gov. Ralph Northam calls for special legislative session on gun control
Go deeper