Telehealth isn't a silver bullet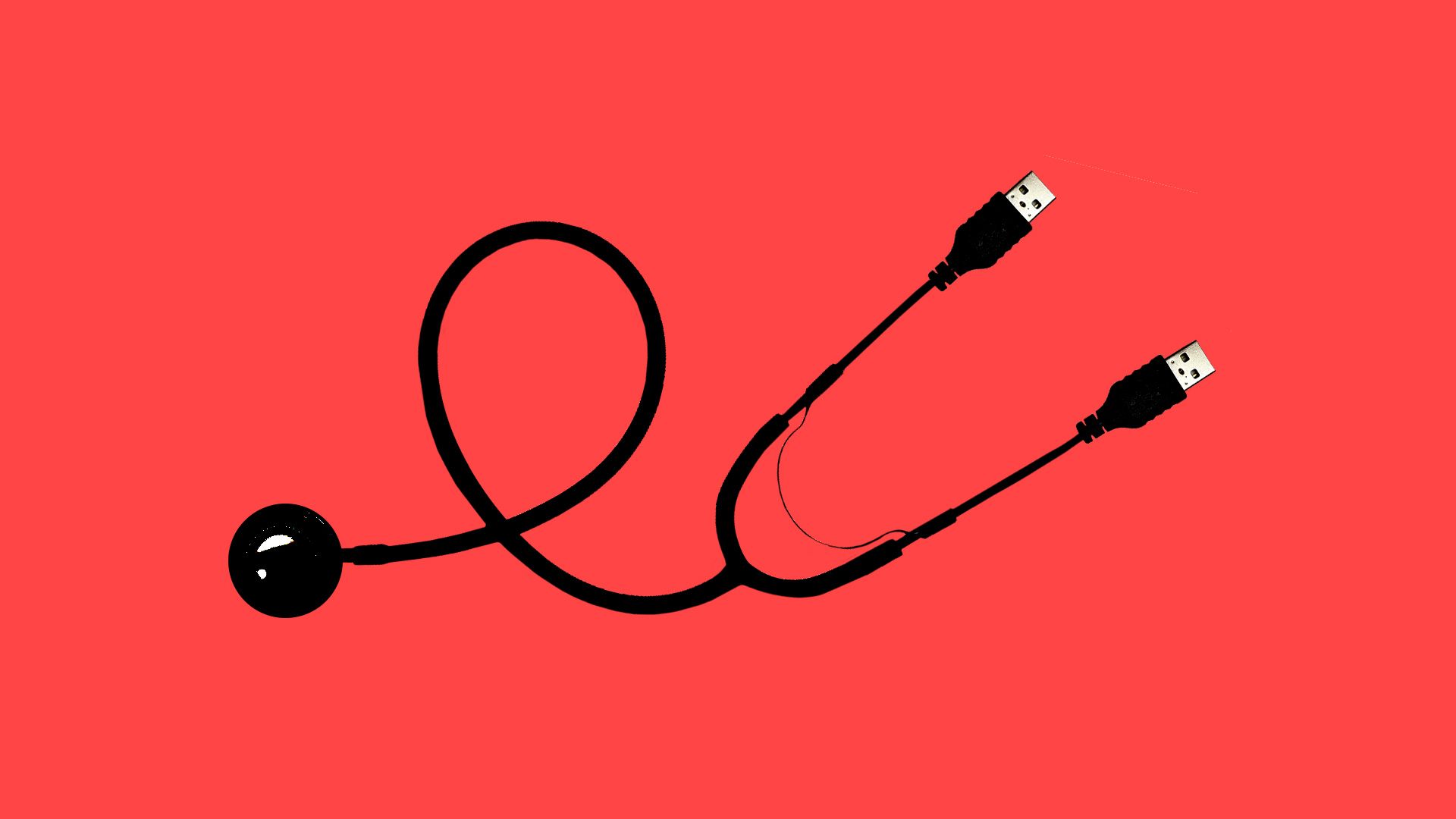 Virtual health care is all the rage right now, especially among investors and tech companies.
Driving the news: Private equity and venture capital firms invested $10 billion into the sector in 2018, suggesting that the financial world certainly expects that the expanding sector will turn a profit.
The big picture: Digital health tools have the potential to improve care.
But telemedicine also could become "a way for the U.S. profit-driven health care system to make big bucks by outsourcing core duties — while providing a paler version of actual medical treatment," Kaiser Health News' Elisabeth Rosenthal writes.
What they're saying: "It's an area where implications for health care spending are wide open," the American Enterprise Institute's Ben Ippolito.
If telehealth makes health care more accessible, people may end up using more of it. But if it serves as a substitute for resource-intensive office or hospital visits, it could drive costs down.
"What mixture of the two we get will likely depend in part on how the broader payment system evolves," Brookings' Matt Fiedler said.
The bottom line: "One should never underestimate the health care system's ability to make money," the Kaiser Family Foundation's Larry Levitt said.
"While making care more accessible, like through telehealth, might be good for patients, it may not save money, especially if the reimbursement rates aren't set appropriately," he added.
Go deeper: Medical AI has a big data problem
Go deeper