Guatemala unveils measures to crack down on migrants traveling to U.S.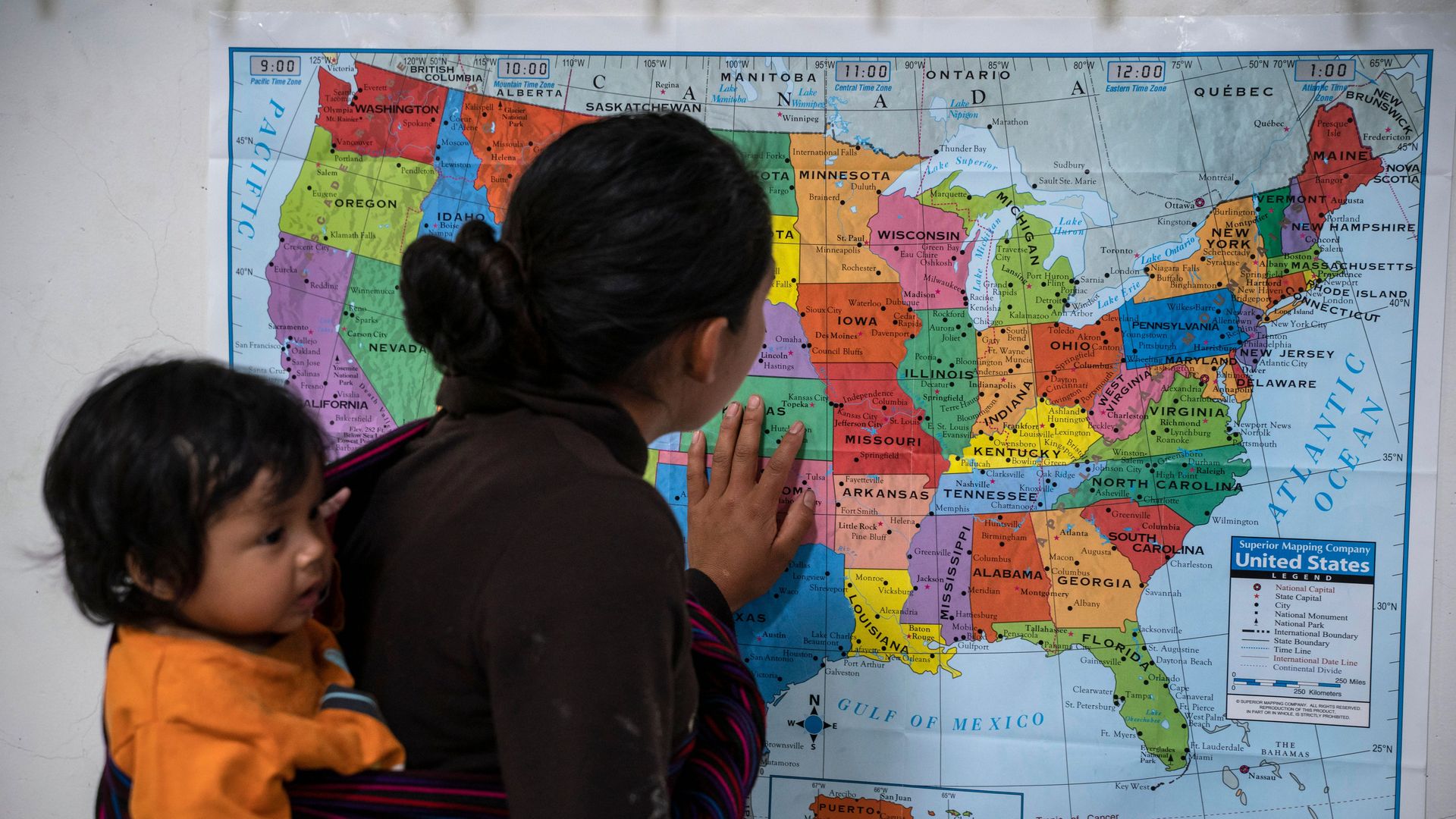 Guatemala's government says it will take steps to crack down on the number of migrants traveling to the U.S., including by working with the Department of Homeland Security to re-negotiate an open borders agreement with Nicaragua, El Salvador and Honduras, the Washington Post reports.
Why it matters: Guatemala's plans are the strongest by any Latin American country to curb migration, according to the Post. The country's interior minister said Guatemala also plans to physically break up migrant caravans and to test families' DNA to ensure people aren't transporting kids that aren't their own.
The big picture: President Trump is pressuring Latin American countries by threatening to stifle their economies or cut aid if they don't work to stop migration that is pouring into the U.S.
Trump previously threatened to cut $450 million of aid for Guatemala, Honduras and El Salvador if the "failure" continues, per the New York Times.
Earlier this month, Trump announced plans to impose a 5% tariff on all products from Mexico, which will gradually increase until they stop migrants from crossing over into the U.S.
Between the lines: Many Central American officials have been cautious about expressing support for Trump's migration policy because their economies also rely greatly on remittances. The largest number of migrants comes from Guatemala, and the country received $9.3 million in remittances in 2018, per the Washington Post.
Go deeper: What we know about Kushner's big immigration plan
Go deeper