Cory Booker debuts tax credit for renters in 2020 housing plan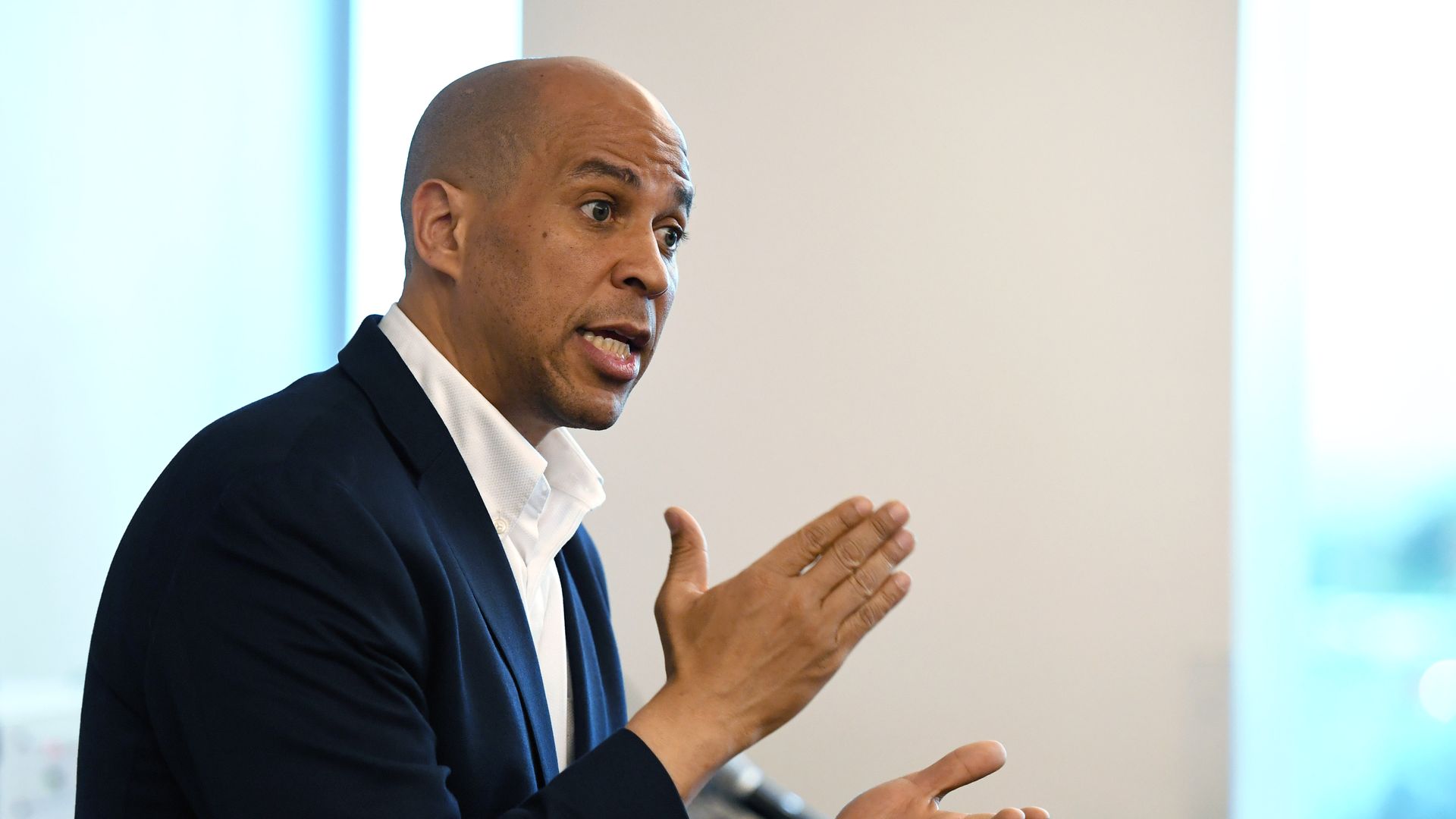 2020 Democratic candidate Sen. Cory Booker (D-N.J.) released a housing plan for his campaign on Wednesday.
Why it matters: One of the flashiest policies in Booker's plan, which identifies low-income access to housing as a top priority, is a tax credit for renters to prevent them from spending more than 30% of their income on rent. The novel proposal comes as Democrats attempt to set themselves and their policies apart in a packed field.
The credit would make up the gap between 30% of an individual's income and the fair-market rent in their neighborhood — and it would not include an income cap to limit participation. It would apply to 57 million Americans, according to the New York Times.
Other highlights from the proposal:
Requiring $16 billion of current annual funding from federal aid and infrastructure programs to be "subject to local governments demonstrating progress towards reducing barriers to affordable housing."
Creating new units for low-income renters: Placing $40 billion in the Housing Trust Fund annually for rentals. This policy is aimed at those earning less than the federal poverty level or 30% of an area's median income.
Funding states and communities that provide a right to counsel for low-income tenants facing eviction, through a national Eviction Right to Counsel Fund.
Passing the Equality Act and amending the Fair Housing Act to criminalize discrimination based on sexual orientation or gender identity.
Go deeper