What's actually changing with iOS 13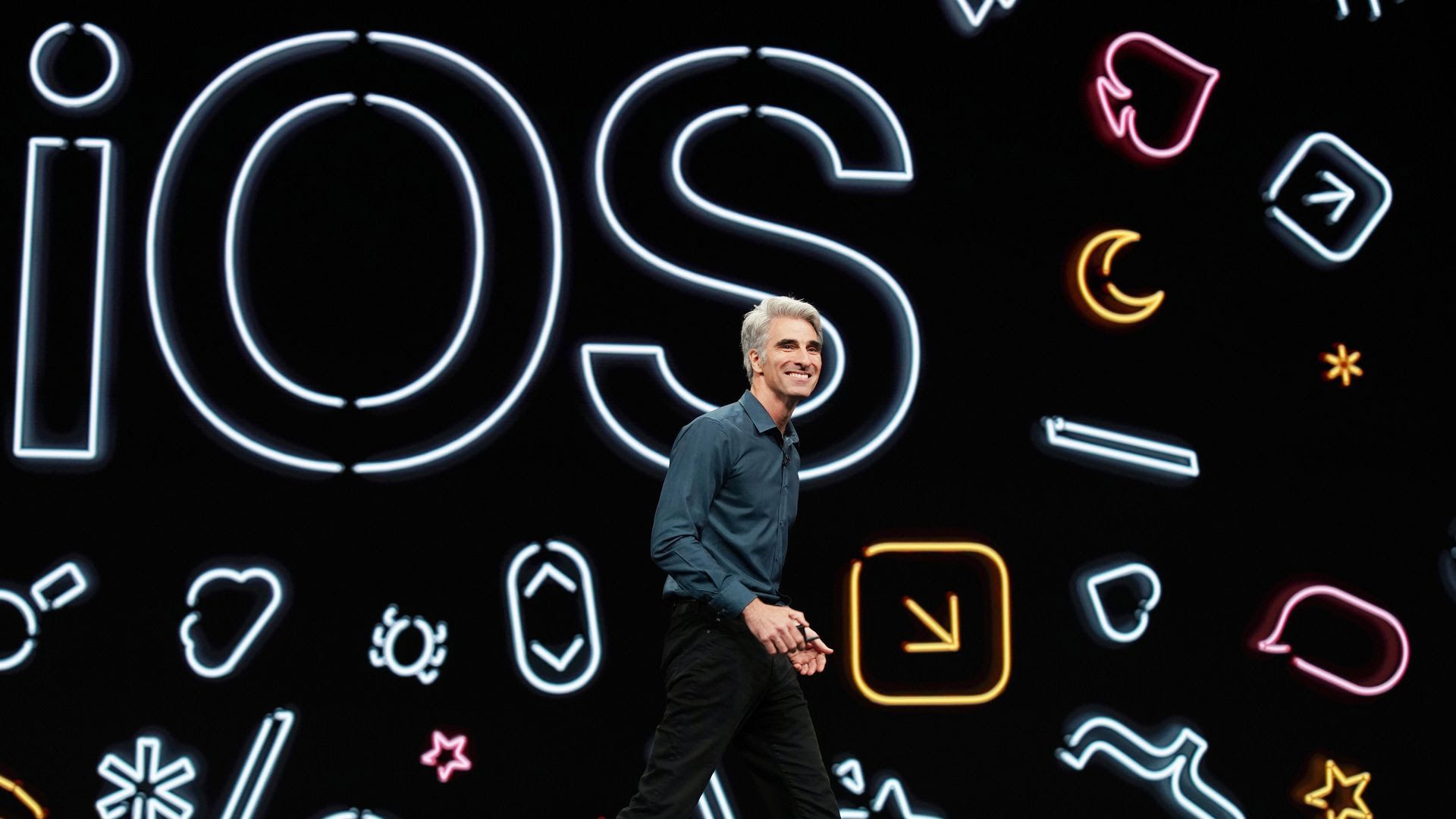 By the end of its developer conference keynotes, Apple often has users drooling for all the ways their existing iPhones will be better with the next version of the operating system. This year, though, the changes seemed more modest than in years past.
Why it matters: IPhone sales have already been struggling as users keep their devices longer and most people who can afford a high-end smartphone have one.
Yes, but: The more Apple uses software upgrades to improve all iPhones, the less incentive existing owners have to invest in new phones.
So in some ways, the ho-hum operating-system upgrade could help Apple sell more iPhones this fall, provided there are hardware improvements.
Details: There are changes to be sure (full list here), including...
Significantly improved photo and video editing, Dark Mode and improved Apple Maps.
New augmented reality capabilities, Memoji stickers, and the type of tracing keyboard long found on Android devices.
My thought bubble: There just didn't seem to be a killer feature — the kind of thing that made me want to download the beta onto my everyday phone as soon it was available despite warnings not to.
Flashback: Standout features seen in Apple's past annual iOS releases...
Go deeper