White House blocks Hope Hicks, Annie Donaldson from complying with House subpoenas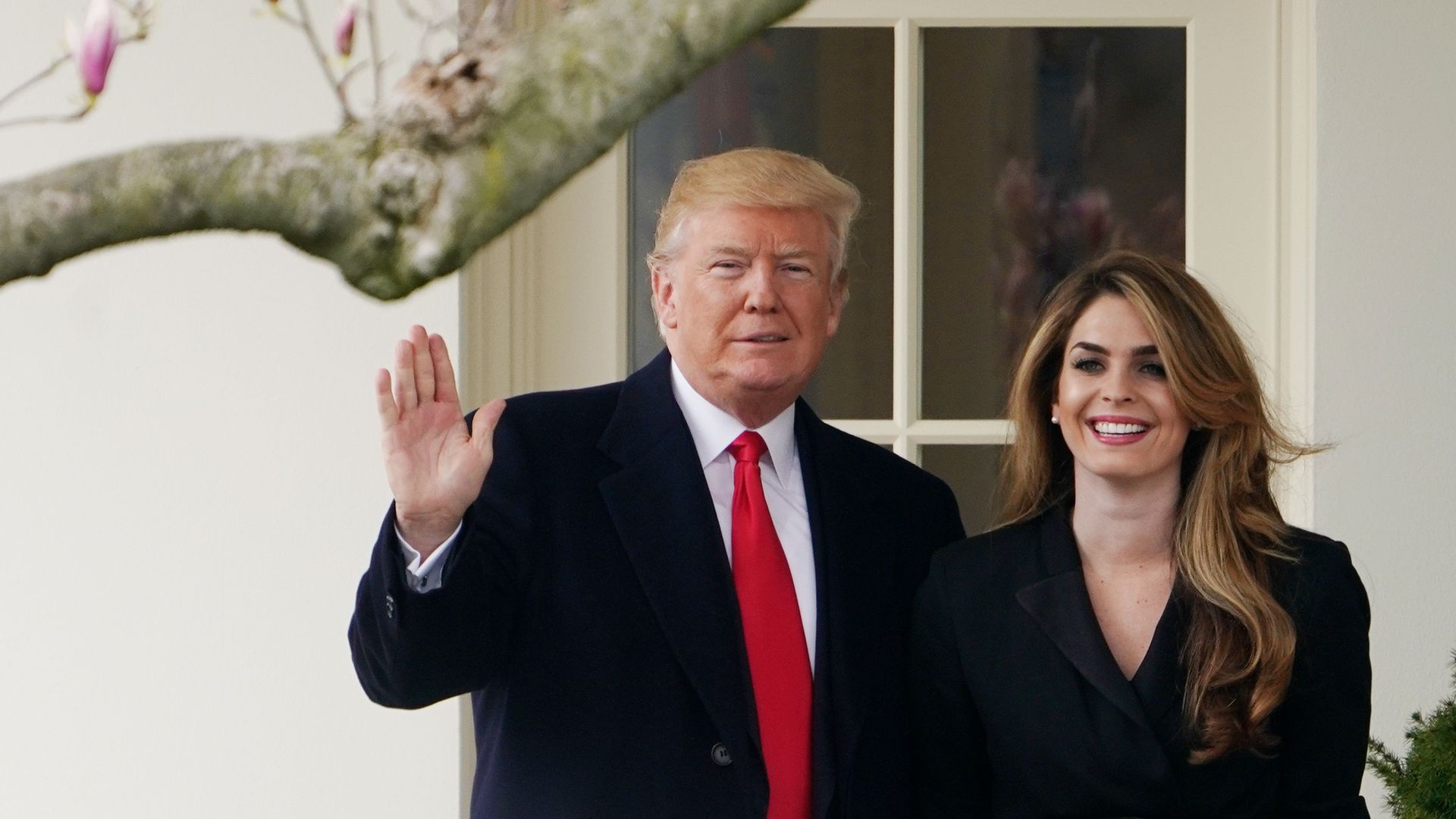 The White House has instructed former communications director Hope Hicks and former deputy counsel Annie Donaldson not to turn over documents related to their time in the administration, rebuffing subpoenas from the House Judiciary Committee, CNN first reported and Chairman Jerry Nadler later confirmed.
Why it matters: Majority Leader Steny Hoyer announced Monday that the House would vote on June 11 on a contempt resolution for Don McGahn, the former White House counsel, and Attorney General Bill Barr for refusing to comply with subpoenas. It's possible that Hicks and Donaldson could be bundled into that resolution as well, as Democrats look to enforce their subpoenas.
Context: The subpoena for Hicks, issued on May 21, requested that she produce documents by June 4 and appear before House Judiciary on June 19. Donaldson, whose notes feature prominently in the obstruction section of the Mueller report, was subpoenaed to turn over documents by Tuesday and testify on June 24.
Hicks was a key player in crafting a misleading statement about the infamous June 2016 Trump Tower meeting, in which Trump claimed a meeting between a Kremlin-linked lawyer and Donald Trump Jr. — first reported by the New York Times — was about Russian adoptions.
Hicks has agreed to turn over some documents related to her time on the campaign, which are not protected by executive privilege, Chairman Nadler said in a statement.
The big picture: President Trump has declared that "we're fighting all the subpoenas," claiming that Democrats cannot investigate and legislate at the same time. If the administration continues its across-the-board stonewalling, it could start to tip the scales for House Democrats in favor of impeachment.
Chairman Nadler said in a statement:
"Federal law makes clear that the documents we requested—documents that left the White House months ago—are no longer covered by executive privilege, if they ever were. 
"The President has no lawful basis for preventing these witnesses from complying with our request. We will continue to seek reasonable accommodation on these and all our discovery requests and intend to press these issues when we obtain the testimony of both Ms. Hicks and Ms. Donaldson."
Read the letter from Hicks' lawyer:
Go deeper: Read what the Mueller report says about Hicks and Donaldson
Go deeper