U.S. to mediate Israel-Lebanon talks on maritime border dispute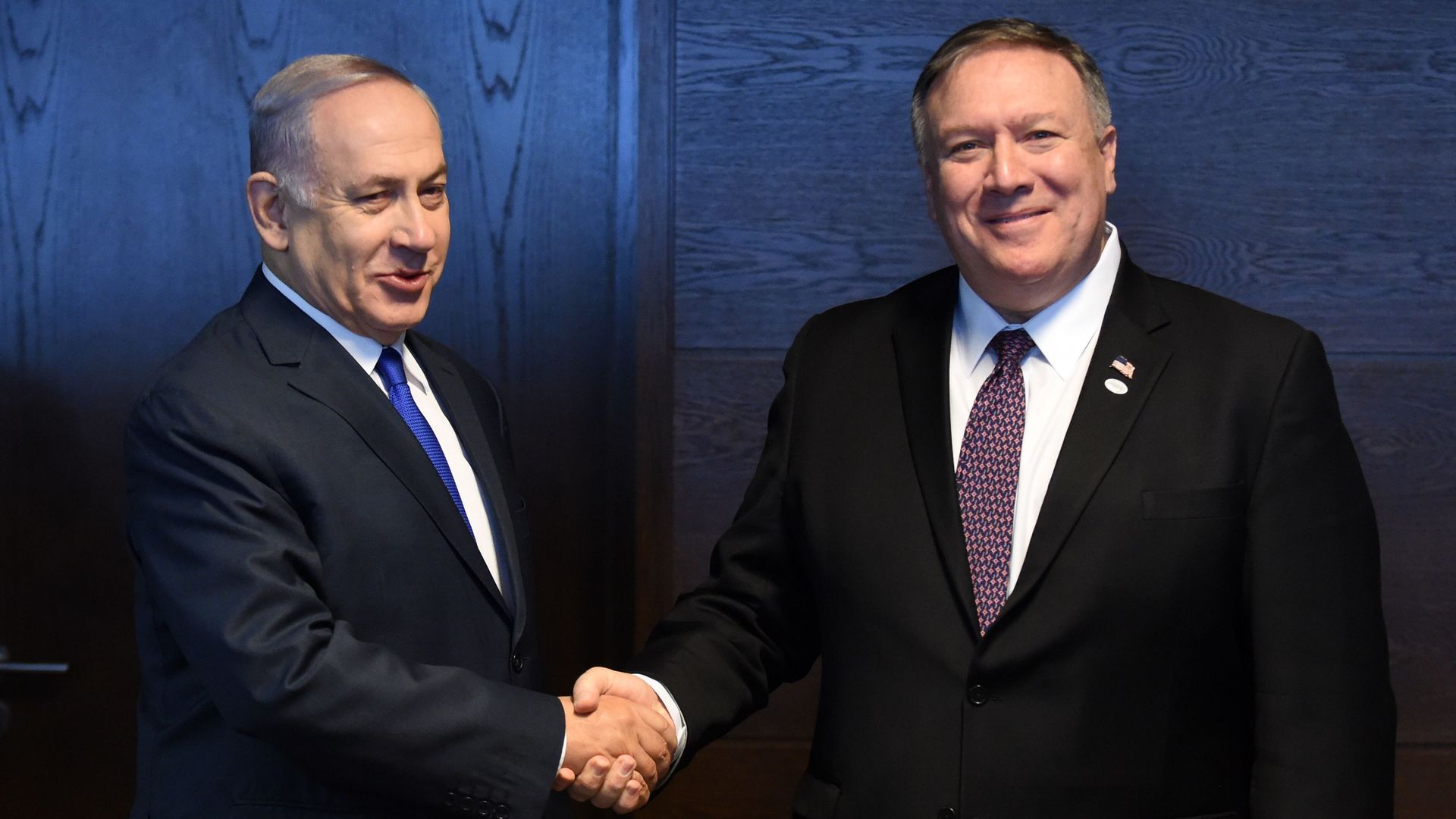 Israel and Lebanon will soon begin direct talks on the delineation of their shared maritime border, a senior Israeli official tells me. The talks will start in the next few weeks, with the U.S. mediating between the parties.
Why it matters: This is a big step forward in a long-standing conflict that has stalled natural gas exploration in the eastern Mediterranean. Solving the crisis could unlock potential natural gas reserves for both countries.
Behind the scenes: The Lebanese wanted joint mediation by the U.S. and the UN, but Israel insisted that the U.S. be the only mediator. As a compromise, the U.S.-mediated talks will be held at a UN facility on the border between the countries.
Another Israeli condition, the official said, was that the talks will be on the maritime border only, with no linkage to land border disputes.
Direct talks between Israel and Lebanon have been limited to security issues in the past, so this is a very rare development.
The latest: Israeli minister of energy Yuval Steinitz notified a senior State Department official, David Satterfield, yesterday on Israel's agreement to the talks, the Israeli official said. Satterfield has been holding indirect talks with the parties over the last year and is likely to lead the U.S. mediation efforts.
A state department official told me: "This is a decision for both Israel and Lebanon to make. The United States stands ready to work towards solutions that are mutually agreeable to both parties." The Lebanese have not yet commented.
Go deeper