Nadler rejects DOJ's request to cancel contempt vote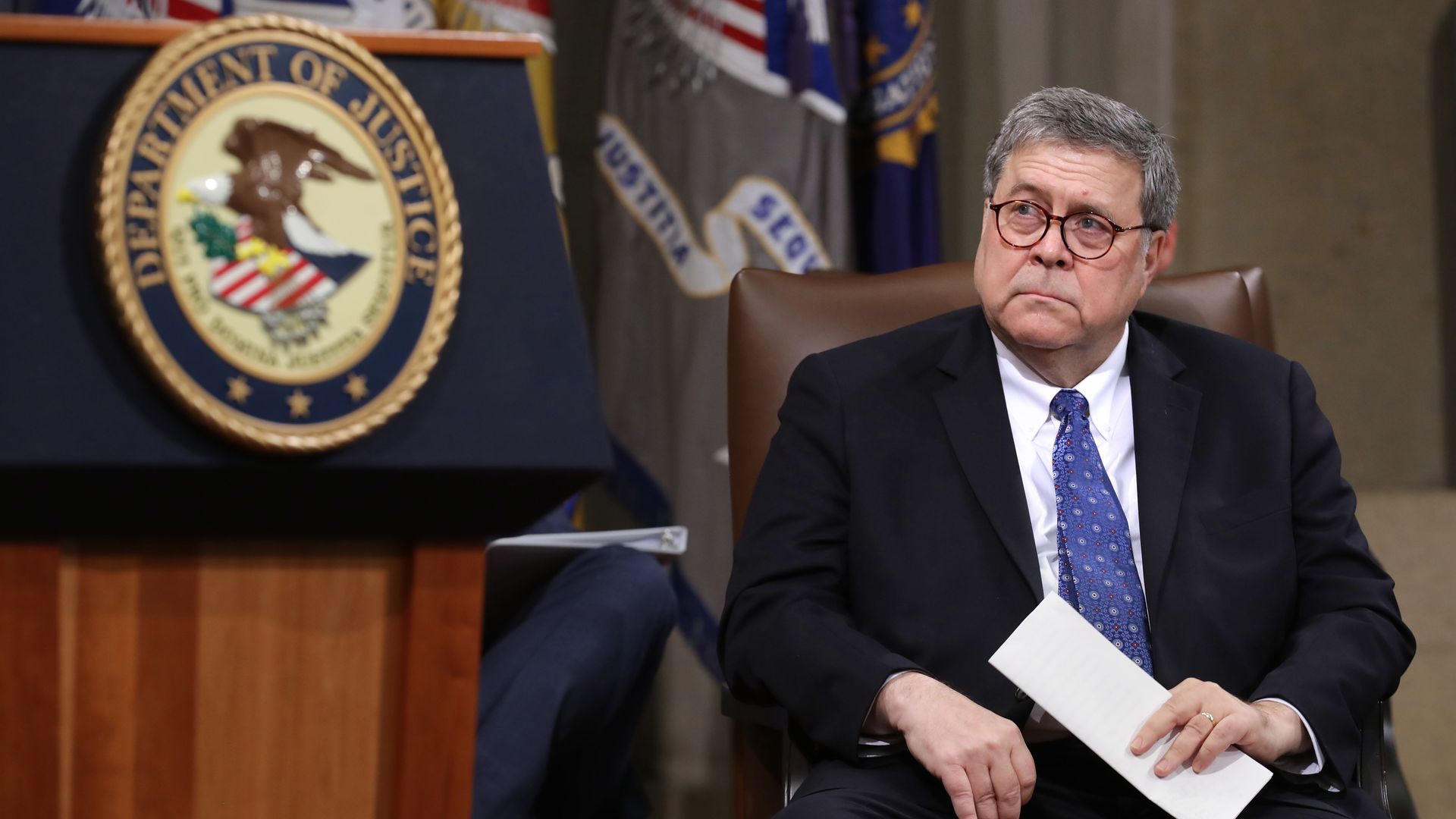 House Judiciary Chairman Jerry Nadler (D-N.Y.) on Tuesday evening refused the Justice Department's offer to reopen negotiations on a subpoena for the full Mueller report in exchange for calling off next week's contempt vote for Attorney General Bill Barr.
Catch up quick: The DOJ claims Nadler sent a letter on May 24 recognizing that the committee's subpoena was "unworkably broad" and offering for the first time "to narrow the subpoena's scope to cover a much more limited set of documents." In light of this offer, DOJ asserted that it would "hardly make sense" to hold Barr in contempt for not complying with the original subpoena and asked the House Judiciary Committee to withdraw its previous contempt citation so that the two sides could negotiate an accommodation.
"There is simply no justification for your unilateral refusal to participate in the accommodation process yet again," Nadler wrote.
"Contrary to your argument that the Committee's continuing accomodation efforts somehow suggest that our prior requests were overbroad, our offer to compromise was intended to respond to your prior objections by seeking a middle group."
Nadler added that the Judiciary Committee is willing to begin negotiations as early as Wednesday morning.
Context: The House Judiciary Committee voted last month to hold Barr in contempt for refusing to comply with a subpoena demanding the release of the full Mueller report and its underlying materials. On Monday, Democrats announced that a contempt resolution for Barr and former White House counsel Don McGahn would be brought to the full House floor for a vote.
"The only reason we were not able to engage in a similar accommodation with the Judiciary Committee is that you insisted on taking the unnecessary step of holding a contempt vote less than three weeks before issuing the subpoena, at a time when negotiations were ongoing," DOJ writes.
Why it matters: Much has been made about the potency of contempt citations and whether they would actually have any effect in changing the Trump administration's pattern of stonewalling. Yet this letter marked the second time that the Justice Department agreed to reopen subpoena negotiations to avoid the threat of contempt.
Democrats pulling Monday's contempt vote would have signaled a significant de-escalation in tensions with the Justice Department.
Read the full letter:
Go deeper