Exclusive: Nikki Haley to attack pro-choice "conformity"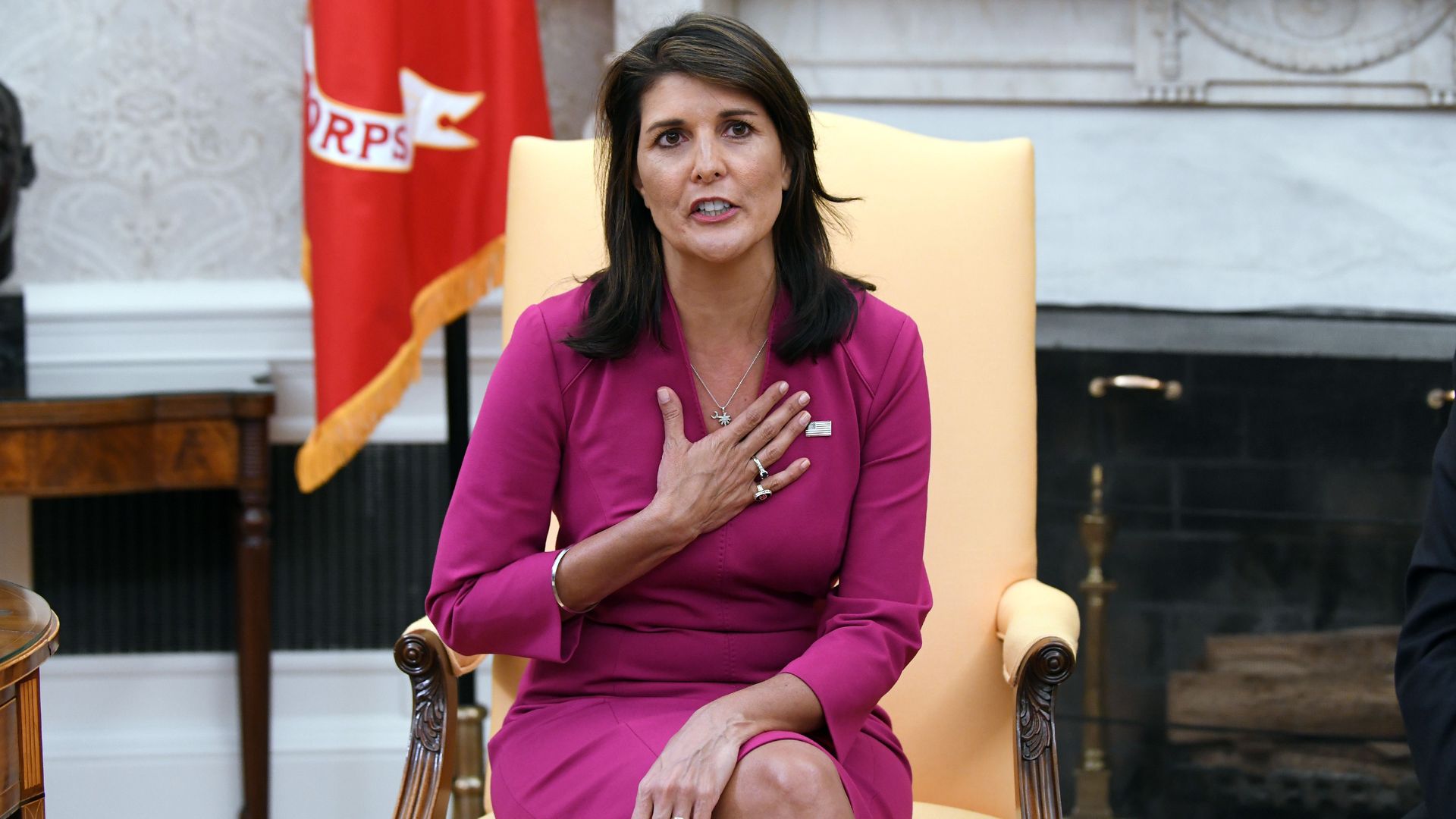 Nikki Haley, former U.S. ambassador to the UN and South Carolina governor, will call out pro-choice activists who "demand conformity" as being "anti-women" in a keynote address at Susan B. Anthony List's 12th annual Campaign for Life Gala Monday evening.
Why it matters: Her speech comes as a new wave of restrictive abortion laws ripples across red states, and conservative lawmakers are jockeying for a shot at challenging Roe v. Wade now that Justice Brett Kavanaugh is on the bench.
Key quotes: "Unfortunately, many on the left use the abortion debate to divide women and demand conformity. They do this in the name of feminism. But that is not real feminism."
"The idea that women must adhere to a particular set of values is one of the most anti-women ideas in today's culture. It is a rejection of the ideas of equality and tolerance that the women's movement is supposed to be about."
"As a pro-life, female governor, I was blessed with a unique platform, and I made every effort to use it appropriately. Not to lob attacks at people who disagreed with me, not to diminish the other side, but to reframe the debate. To explain that being pro-life is not about being for or against women. It is about being for a baby's right to live — the most basic right there is."  
The backdrop: Tonight's event will be SBA List's 12th annual gala. President Trump delivered last year's address, and Vice President Mike Pence, Sen. Lindsey Graham, and former House Speaker Paul Ryan have spoken at the event in the past.
Go deeper: Nikki Haley's new book
Go deeper