How a cheaper prescription drug is getting boxed out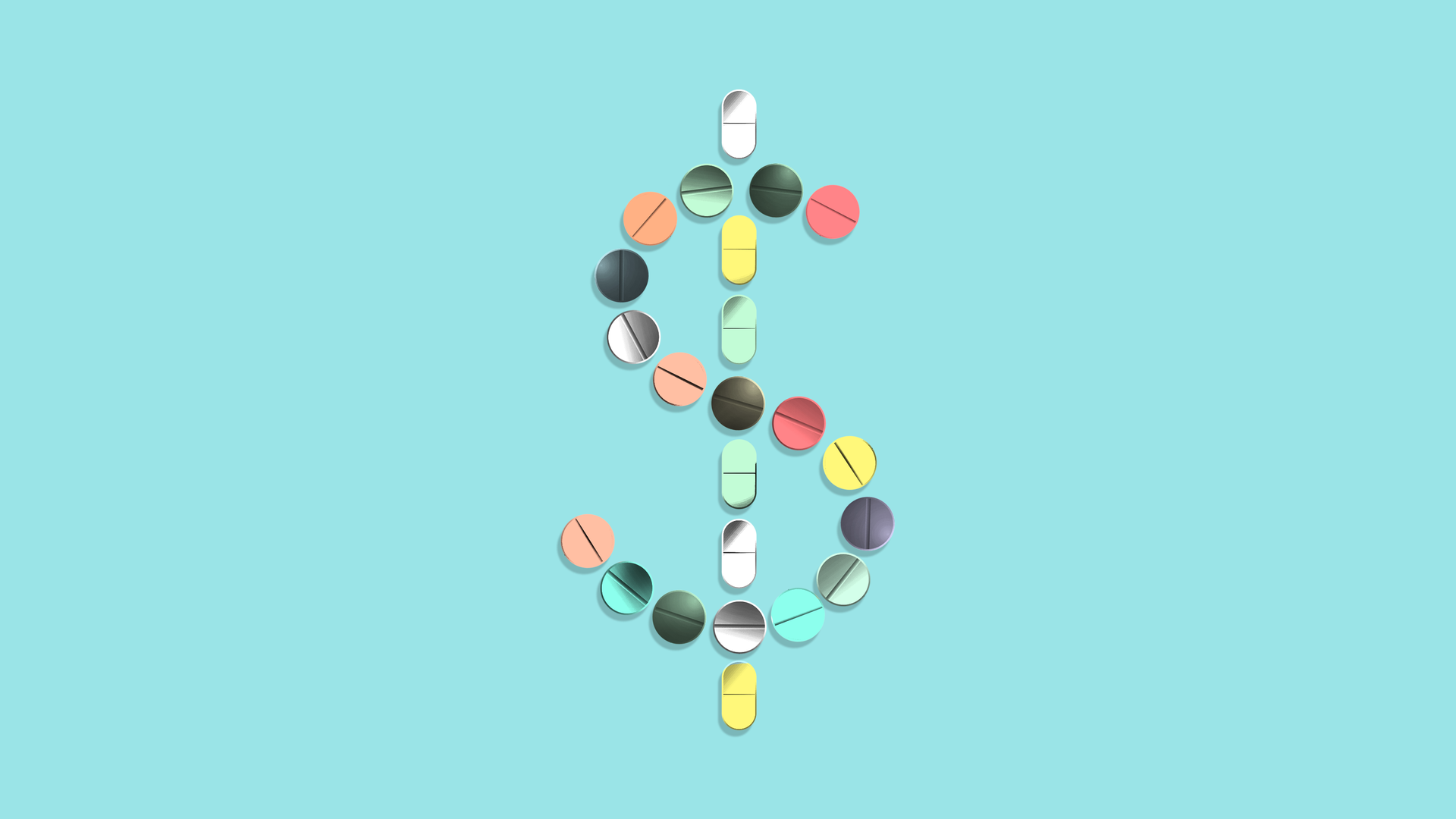 There are only a handful of biosimilars available in the U.S. And one of the country's biggest insurers is about to start disadvantaging one of them, in favor of its more expensive competitor.
Why it matters: Deals like this are part of the reason biosimilars — envisioned, roughly, as generic versions of complex and pricy biologic drugs — aren't gaining a foothold. And that's keeping prices high throughout the system.
Details: Udenyca is a biosimilar version of the cancer drug Neulasta. Its list price is 33% lower than Neulasta's.
UnitedHealthcare will soon be redesigning its drug coverage so that it will only cover Udenyca after patients try Neulasta, and only if it doesn't work for them.
"In some instances, like Neulasta, the original biologic product may be the lowest cost option as a result of our ability to drive down pharmaceutical manufacturers' prices," United said in a statement.
That's a big reversal from the way things work with traditional generics, when you have to fail on the generic before you can get the brand-name drug. Instead, patients will have to use the more expensive drug first.
But it's common in the world of biologics and biosimilars.
How it works: United will give preferential treatment to Neulasta because Amgen, which makes Neulasta, offered a bigger rebate than Coherus, which makes Udenyca, a source familiar said.
Pharmacy benefit managers negotiate discounts in the form of rebates — part of which they keep as profits.
"The process highlights the cost savings that are being generated as prices decrease due to the increased competition created by biosimilar entry," Amgen said in a statement.
"Amgen will pursue any avenue they have to block out the competition and extend this monopoly," said Denny Lanfear, the chairman, president, and CEO of Coherus.
Lanfear suspects that Amgen offered United bigger rebates across its entire portfolio of drugs to gain a competitive advantage. Udenyca is Coherus' only product, so it simply can't match the scale of such an offer.
Amgen says this is not the case and that the negotiation didn't involve any other products in its portfolio. The agreement "was the result of a competitive bidding process based on the price and value of Neulasta versus its competitors," Amgen said.
Between the lines: United is able to pass savings from this discount on to the insurers and employers it works for — which is, essentially, the way the system is supposed to work.
But patients' out-of-pocket costs are often based on drugs' list prices, so some will be paying more because of this arrangement.
The bottom line: Because biosimilars are a new class of drugs, these kinds of arrangements not only disadvantage one drug, but are keeping the whole category from catching on, critics argue.
"This isn't going to put me out of business, but the problem is it's going to put the biosimilar industry out of business if it goes on," Lanfear said. "People aren't going to commercialize in biosimilars. They're going to go somewhere else."
Editor's note: This piece was updated around 6am Monday with comments provided by Amgen. It was updated again around 9am Monday with comments provided by United.
Go deeper