Illinois moves to establish abortion access as a "fundamental right"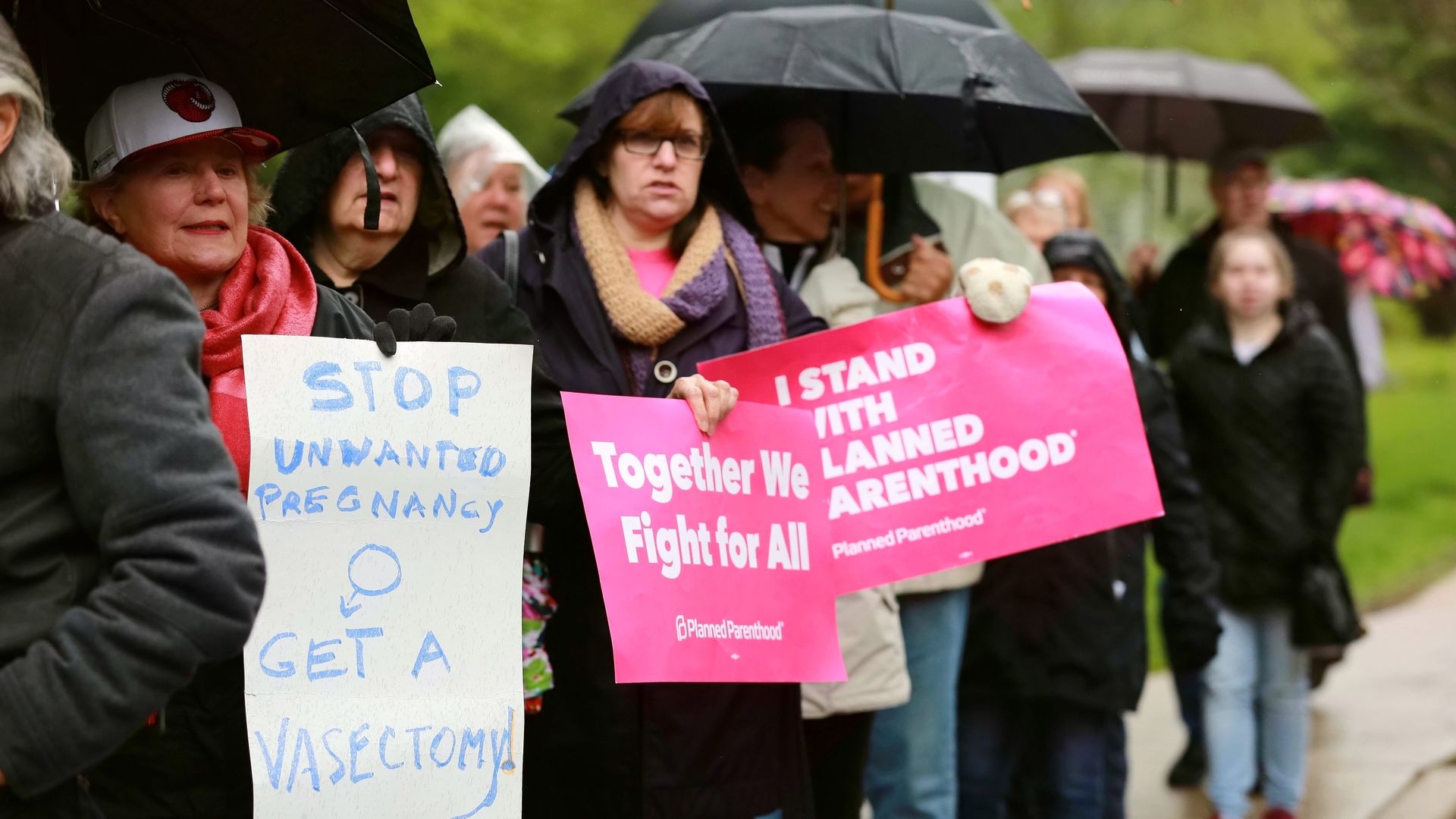 An Illinois bill that establishes the "fundamental right" for women to have abortion access passed in the state Senate on Friday evening, the Chicago Tribune reports.
Why it matters: Illinois joins a growing list of states that are rushing to protect abortion access as restrictions ramp up — in some instances without exceptions for rape or incest — in a number of other states.
Details: The Illinois bill, or Reproductive Health Act, states that a "fertilized egg, embryo or fetus does not have independent rights" and repeals Illinois's 1975 abortion law, thereby eliminating criminal penalties for physicians who perform abortions and other restrictions on facilities where abortions are performed and provisions for waiting periods or spousal consent.
The bottom line: Illinois Gov. J.B. Pritzker is expected to sign the bill, which outlines some of the strongest abortion protections in the country.
Go deeper: State-by-state chart of where things stand if Roe v. Wade falls
Go deeper