Gun violence as a national security threat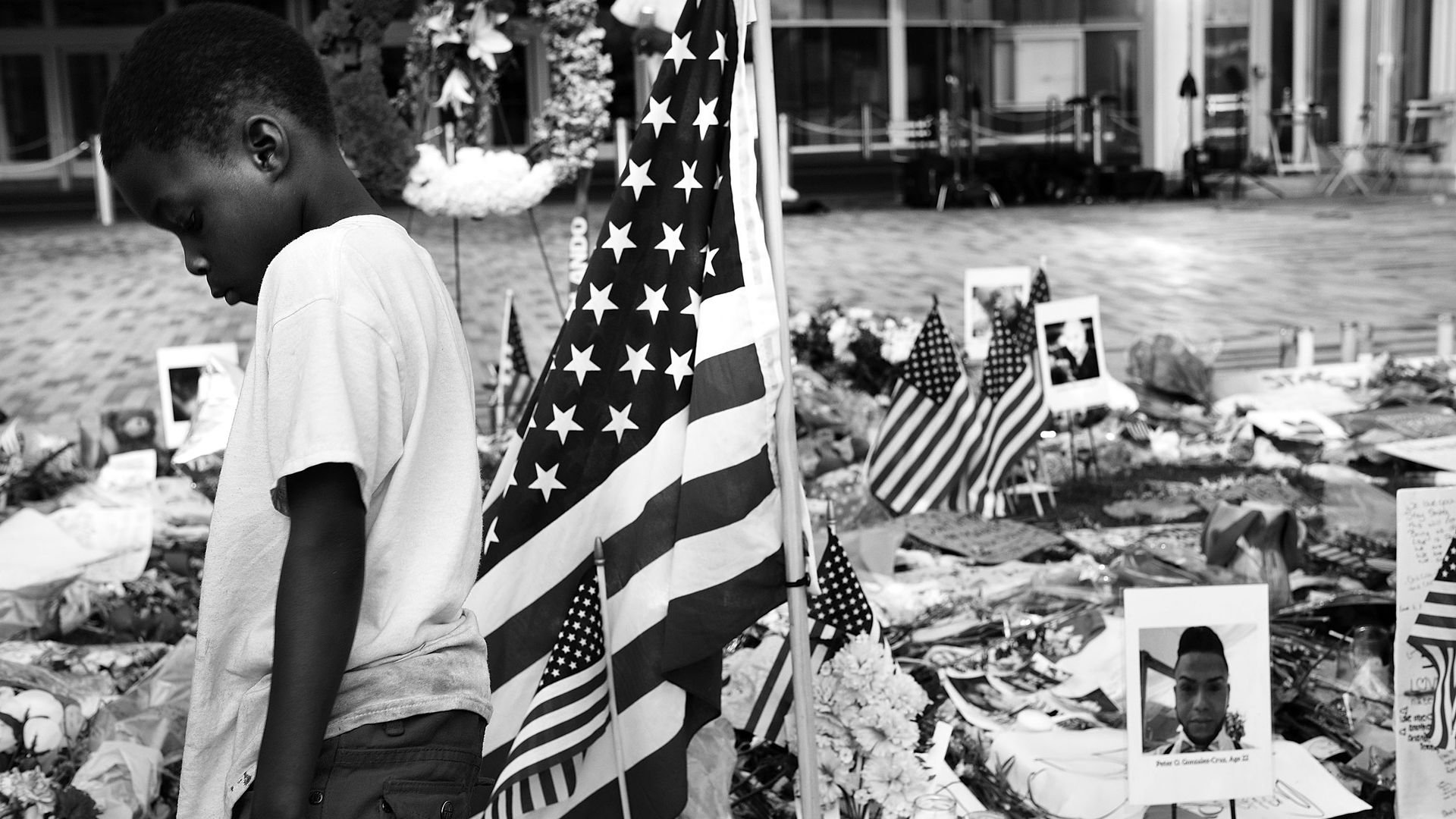 Mass gun violence is one of the top threats to safety and security in America, Janet Napolitano, former Homeland Security secretary, tells "Axios on HBO."
What's happening: The U.S. has more mass shootings than any other country in the world. Napolitano notes that federal resources are steered toward shootings motivated by "terrorist ideology," but most are simply treated as "a local crime, a state crime."
Even in cases where suspects have been radicalized, they're difficult to identify in part because there's often no broader conspiracy to uncover.
"They're just radicalized in their mind to the point where they go out and buy weapons with immense firepower and take them to a nightclub [or] shoot from a hotel room," she says.
The government needs to "identify individuals who are susceptible to such self-radicalization and almost treat it like a public health issue," while adding "reasonable gun safety measures," Napolitano adds.
Our thought bubble, per Axios' Stef Kight: There is a generation of young people with little memory of foreign terrorist attacks such as 9/11, but who have grown up witnessing their peers killed by domestic terrorists. These young people will soon be voters.
Go deeper:
Go deeper