Fox News stands behind Laura Ingraham for promoting white supremacist on-air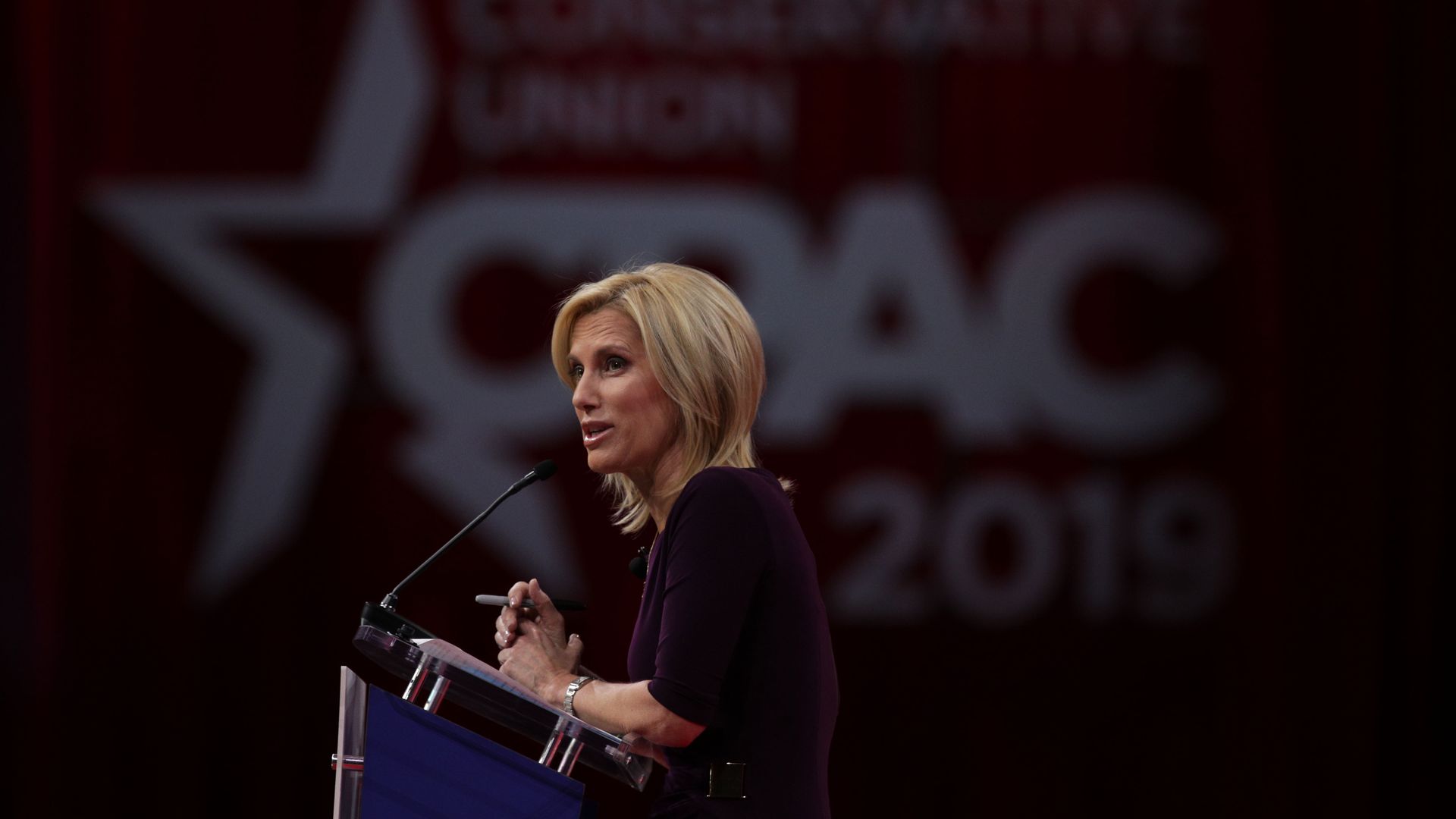 Fox News is standing behind TV host Laura Ingraham after she aired a graphic of white supremacist Paul Nehlen and others she described as "prominent voices censored on social media," CNN reports.
The impact: So far, only 1 advertiser — a photo-printing company called Fracture — has pulled ads from Ingraham's show, per the Washington Post. More advertisers boycotted Ingraham's show last year over her Parkland tweets, which resulted in the show's ad time being slashed by more than 50% and some brand perception damage.
The backdrop: Fox News sided with host Tucker Carlson after he said mass immigration makes the U.S. "poorer and dirtier." The network also supported Ingraham after she faced criticism for tweets mocking Parkland school shooting survivor David Hogg. She took a scheduled leave amid fallout from her Parkland tweets.
"It is obscene to suggest that Laura Ingraham was defending Paul Nehlen's despicable actions, especially when some of the names in our graphic were pulled from an Associated Press report on best known political extremists banned from Facebook. Anyone who watches Laura's show knows that she is a fierce protector of freedom of speech and the intent of the segment was to highlight the growing trend of unilateral censorship in America."
— Fox News spokesperson in a statement to Axios
Go deeper: Fox News under fire after Carlson, Pirro, New Yorker controversies
Go deeper