DHS told to address overcrowding at Border Patrol facilities immediately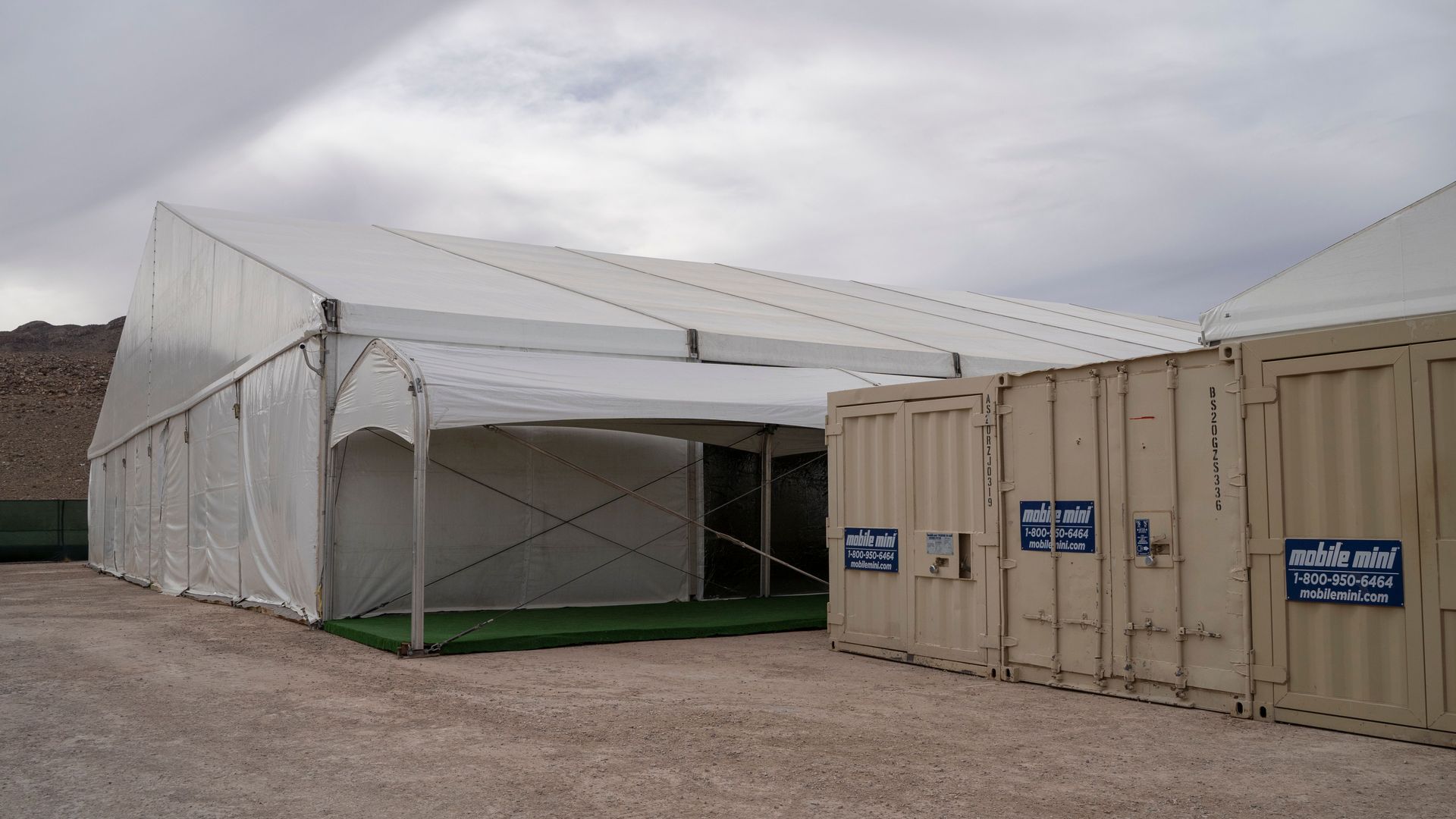 A government watchdog group told the Department of Homeland Security to immediately resolve "dangerous" overcrowding at Border Patrol facilities in El Paso, Texas, according to a new report.
Why it matters: The Office of the Inspector General said crowded, standing-room-only conditions, specifically at the El Paso Del Norte Processing Center, posed serious health and security risks to both the migrants and officers. Some were held for weeks at a time. The watchdog group gave a target completion date of Nov. 30, 2020 to to follow recommendations and alleviate overcrowding.
By the numbers:
A cell with a maximum capacity of 12 held 76 detainees.
A cell with a maximum capacity of 8 held 41 detainees.
A cell with a maximum capacity of 35 held 155 detainees.
Per Border Patrol staff, the total number of detainees on site was approximately 900 as of May 8. The facility's maximum capacity is 125 detainees.
According to Border Patrol's logs, there were 756 detainees on site as of May 7. 502 detainees (66%) had been held at PDT for more than 72 hours, with 33 detainees (4&) held there for more than 2 weeks.
What they're saying: Inspector General John V. Kelly notes that while Immigration and Customs Enforcement has the structure to properly transfer some of these detainees, they are also strained at present. The limited space makes it difficult to separate sick detainees as well — possibly leading to the spread of illness, disease and infection such as chicken pox, scabies and influenza.
Go deeper: What we know about Kushner's big immigration plan
Go deeper