How Trump's Mexican tariffs would impact goods in America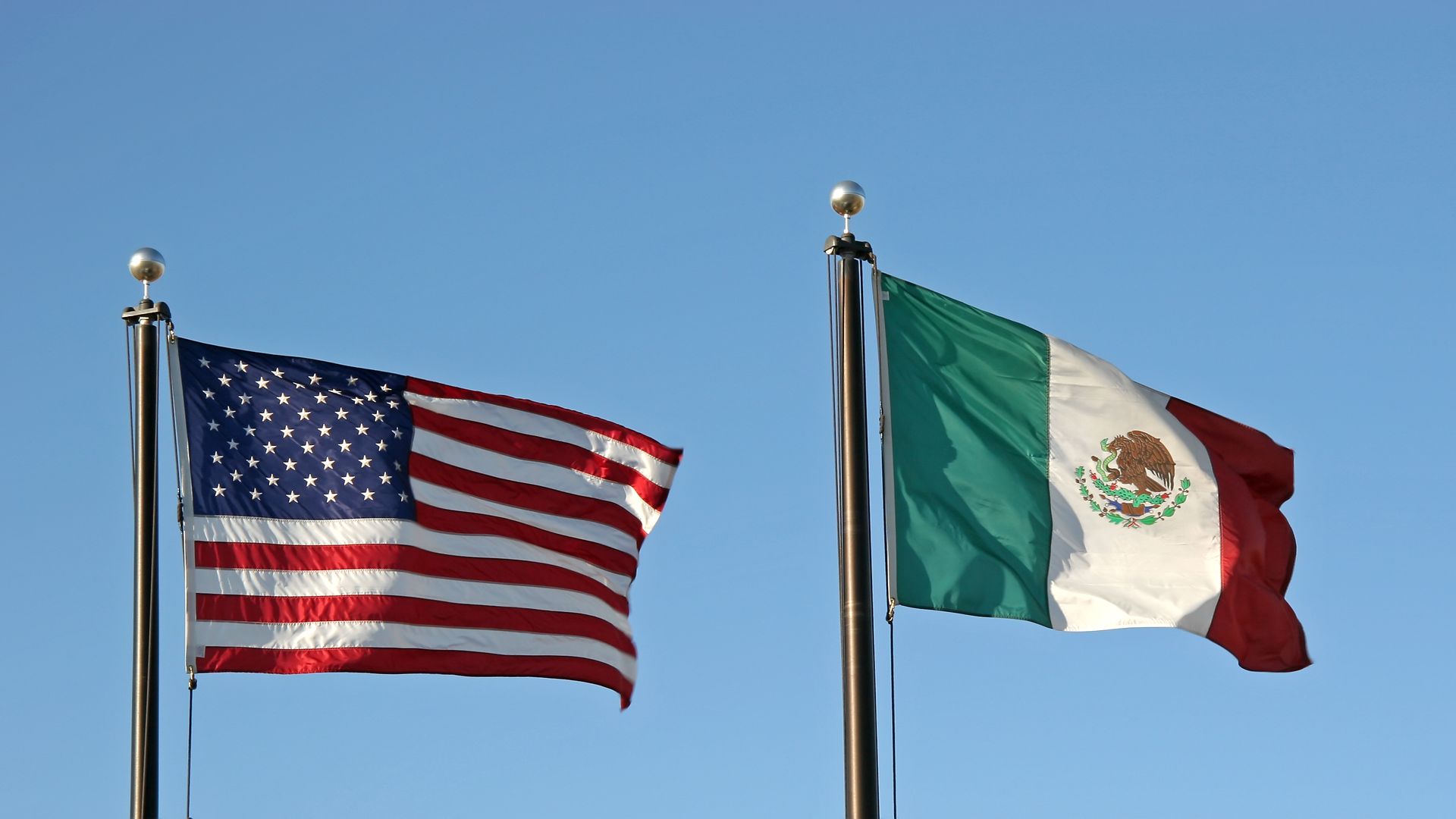 U.S. consumers are sure to feel the effects of President Trump's new tariffs against Mexico if they take effect as currently planned on June 10.
Why it matters: Mexico is America's strongest trading partner, followed by Canada and China. The 2 nations traded an estimated $671 billion worth of goods in 2018 according to the Office of the United States Trade Representative.
By the numbers:
Cars and auto parts: A significant portion of trade between the U.S. and Mexico is cars and auto parts. The tariffs will negatively affect the auto industry which has already been struggling. The U.S. and Mexico traded $93 billion worth of auto parts and vehicles, per CBS News.
Produce: The U.S. imported $10.8 billion of produce from Mexico in 2017, with tomatoes topping the list of imported vegetable, per the Washington Post.
Alcohol: Beer and wine will be affected as well. Mexican beers, including Coronoa and Modelo Especial, are some of the best-sellers in the U.S., per USA Today. Nearly $5 billion worth of alcohol is imported, according to CBS.
Mechanical equipment: $64 billion worth of electrical machinery, $63 million of machinery, $16 billion of mineral fuels and $15 billion worth of optical and medical instruments were all imported from Mexico in 2018, per the Office of the U.S. Trade Representative.
Go deeper: Top business lobbying group mulls legal action over Mexico tariffs
Go deeper