AMLO to Trump: "America First is a fallacy"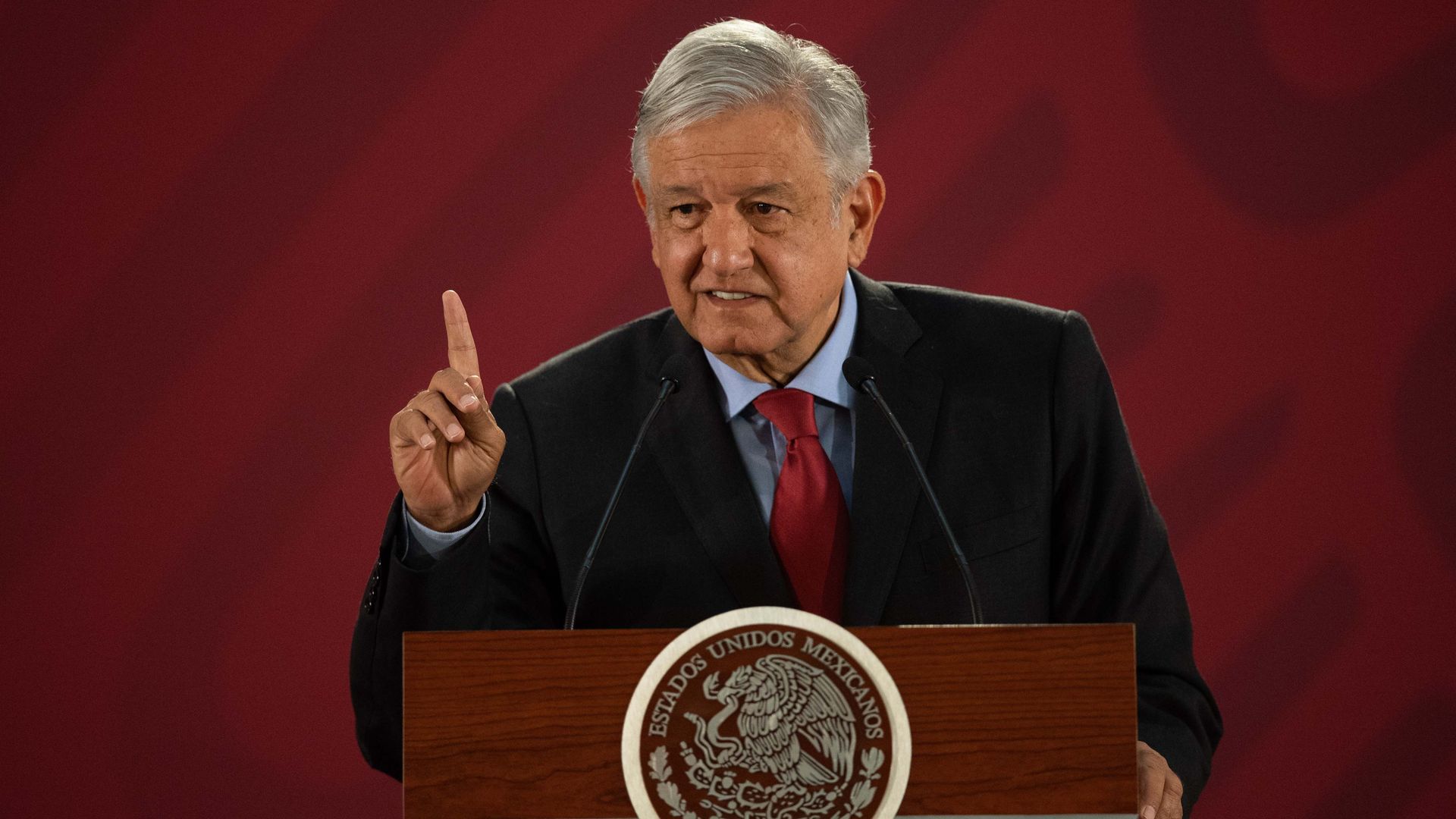 In a toned-down and largely peaceable two-page letter, Mexican President Andrés Manuel López Obrador (AMLO) wrote to President Trump that he disagreed with his decision to add 5% blanket tariffs to all Mexican goods.
Details: "With all due respect, although you have the right to express it, 'America First' is a fallacy because until the end of times, even beyond national borders, justice and universal fraternity will prevail," AMLO wrote.
He added that Mexico wanted to avoid a confrontation with the U.S. on the issue of Central American migrants coming through Mexico to the U.S., and was doing "as much as possible" to stem the flow "without violating human rights."
What to watch: The Mexican president also ordered his foreign minister to travel to Washington on Friday and Jesus Seade, AMLO's trade negotiator, said that if the tariffs are implemented, "we should respond in a forceful way."
Go deeper: Global markets did not like Trump's Mexico tariff tweet
Go deeper